5 No-Cost Ways to Attract New Subscribers in 2019
There are more methods to attract new customers as fingers and toes on a human body. These techniques vary in the cost to your time and wallet and also differ in results.
Hiring a marketing firm costs big bucks, and you may be too busy to devote to a full-fledged social or content campaign. The question becomes how to select the best ways to find and convert prospects without going over-budget in time and money.
This blog offers the five simplest, time- and cost-effective ways for you or your staff to get the attention of people in your area who are searching for internet or Wi-Fi services.
1. Get to Know Your "Neighbors"
T-shirts and caps decorated with your WISP's logo are perfect to wear around the towns you serve. Make sure you and your team wear the WISP uniform to community meetings, carnivals and other local events. You are visible and future subscribers can connect a face to your company name.
2. Comment on Community Blogs and Facebook Pages
If there are community, school or other local Facebook pages, comment on posts that are related to your WISP or as a local business or community member. Use a hashtag to identify your WISP in the blog: #WISPName. If community rules allow it, add your URL to your comment.
3. Be "Live" on Facebook
Videos are attention grabbers and today's phones and social media platforms make it easy to create videos and live action streams. Post them to your Facebook page or website, promote them and open them up to comments.
4. Respond to Online Reviews
Subscriber reviews can persuade or dissuade prospects from trying your services. Whether good or bad, comment reviews to demonstrates that you're responsive.
Perform periodic Google searches on your WISP to find comments and reviews. No matter how negative the post, do not be nasty or hurtful in your response — don't let this be the first impression some readers will have of you.
5. Create a Referral Program
Reward your best promoters with dollars-off for each new subscriber that they refer. Lay out the process to ensure your promoters understand how to collect the reward, such as how long the new subscriber has to be a member.
Tell your technicians and office employees to ask all new subscribers if they were referred. Well-executed referral programs can pay off big-time — for a one-time reward, your WISP will collect months of recurring income.
These easy ways to keep your name in front of your community don't add up to a lot of time or money — but, they can pay big in benefits. Schedule 15 – 20 minutes daily to look at local blogs, Facebook pages and newspapers to find opportunities to get your name in front of future subscribers.
Thank you to Nina Strehl for providing the image for this article; see more of Nina's work at Unsplash.com.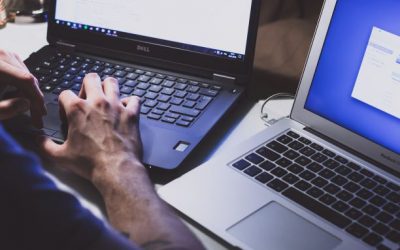 Running a WISP isn't for sissies. In addition to technical, business, marketing and customer service knowledge, there's a lot of territory that's sometimes undocumented, so it's difficult to know which direction to take in order to be successful and support your WISP's growth. This article provides a handy list of resources to help you know where to turn to get the answers to your questions and make the right decisions.