One possible reason is that your subscriber's mail server filtered it as spam.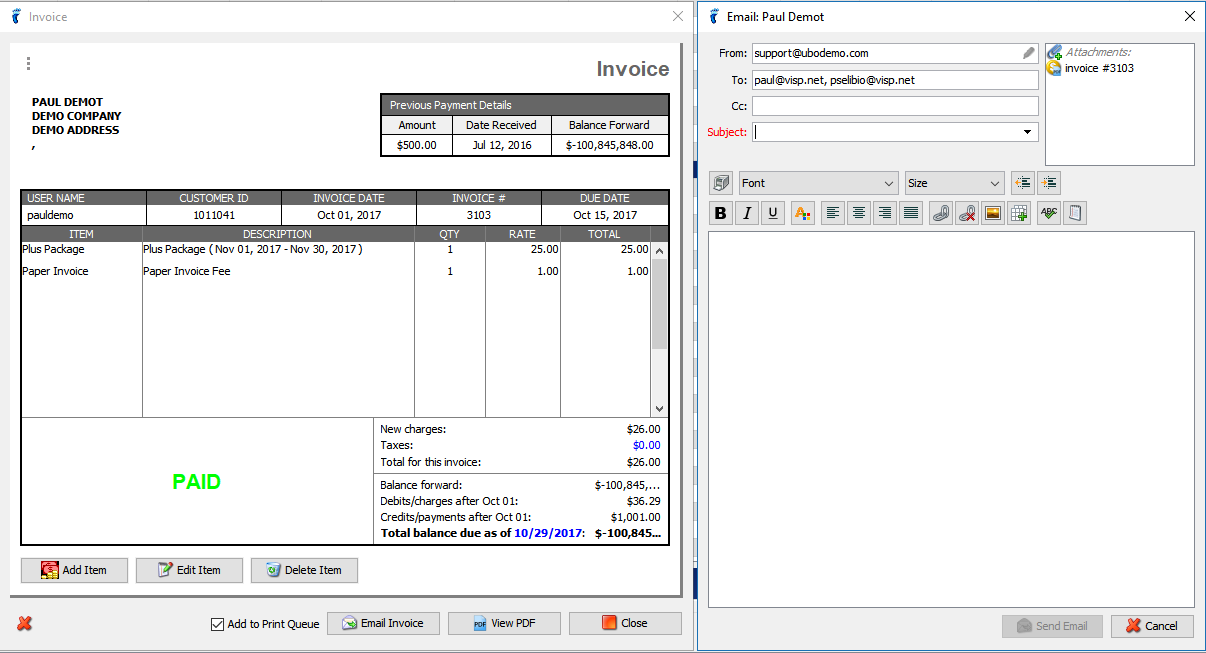 Add VISP IP Addresses to Your Domain's SPF Records
SPF or the Sender Policy Framework helps reduce email fraud and spam by identifying the servers permitted to send email on behalf of your domain. Nowadays, emails disguised as coming from you but originating outside your email server, are treated as malicious or illicit. When sending invoices through the Mass Email tool in VISP, the messages originate from the VISP mail servers instead of yours. It is recommended to include the following information in your domain SPF record, so your messages don't get filtered or locked."include:spf.visp.net"
Let us know via email success@visp.net if you want assistance making the changes above.