Occasionally, you may have an announcement you want to make sure gets in front of your subscribers. One way to accomplish this is through the login page.
Go to Settings window, then Packages tab, and from the list select the package for which you want to enable the feature, then click on the Options node.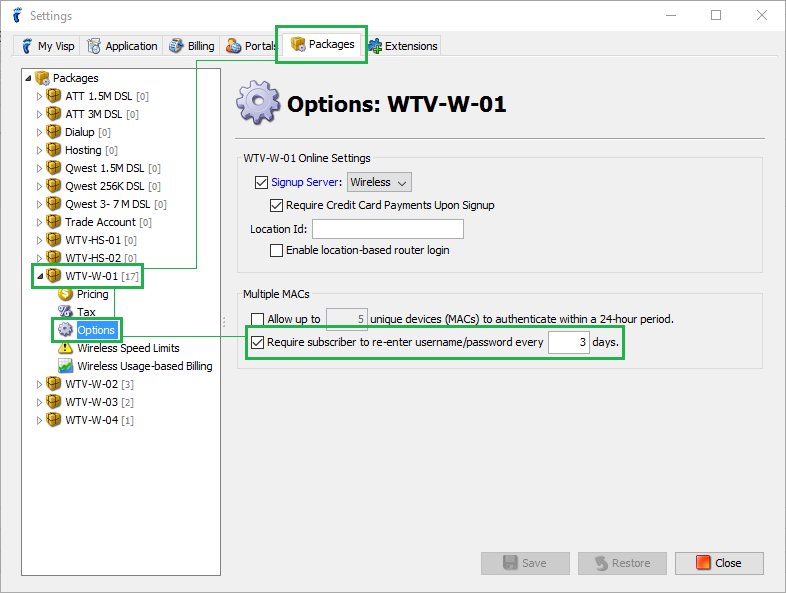 Check the Require subscriber to re-enter username/password every [X] days. option toggle it on. If the setting is checked, subscribers will be required to re-authenticate after the specific number days and asked to re-enter their username and password.