To update the Subscriber Portal Settings:
Open the Settings window > Portals tab.
In the following panels, select the Modern option.

Account Manager

Brandable Portal Settings

Online Signup

You can customize your site in the Brandable Portal Settings panel. The following image will guide you on which color shows up where: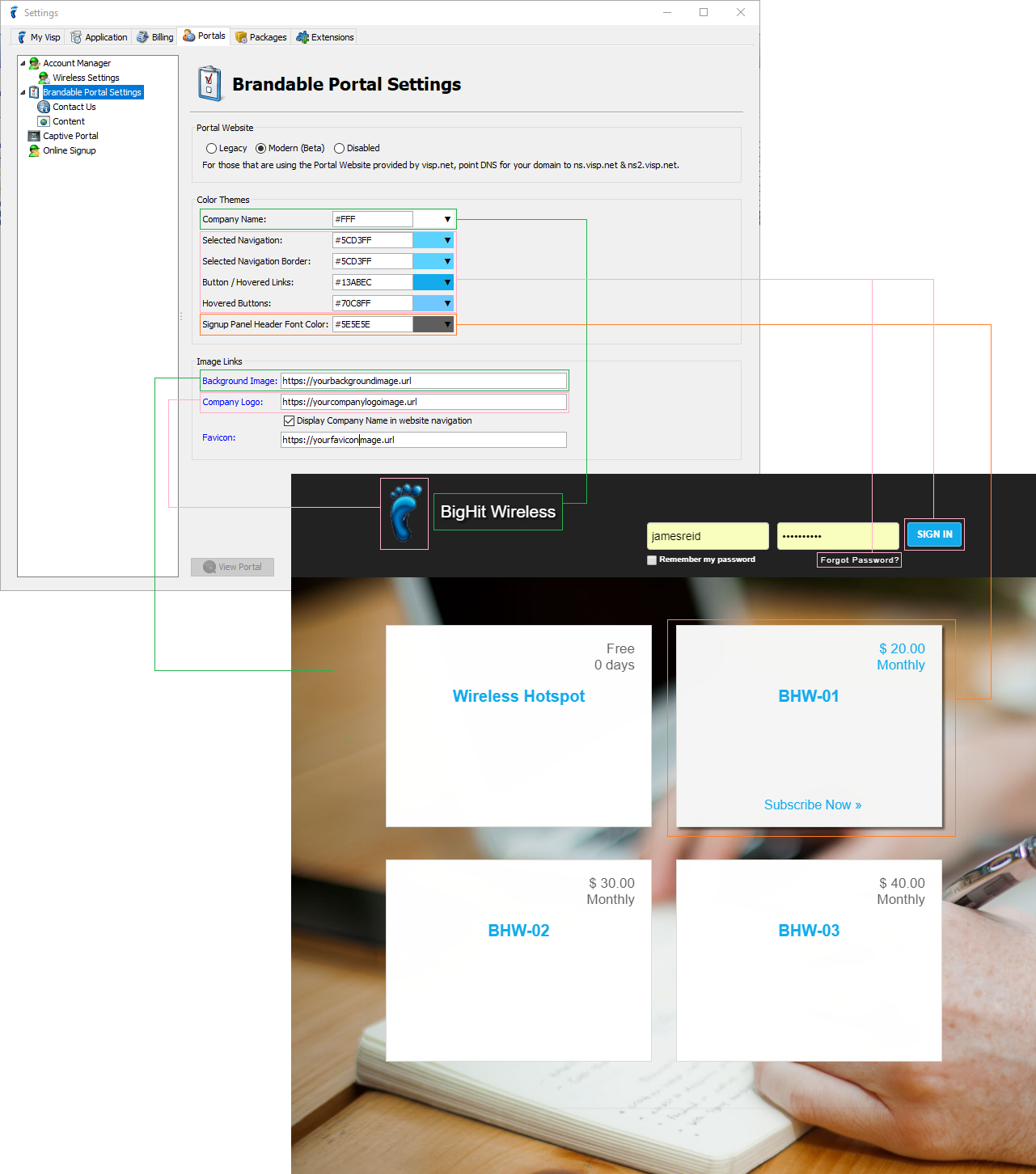 Note: Custom Logo – image logo will be placed on the Contact Us portion
To change the contents and the links the website will show, go to Settings > Portals > Brandable Portal Settings > Content.