Are you seeing:
A blank, white space when opening the VISP Web App.
Timeouts or memory errors when loading specific pages.
"Aw snap! Something went wrong," messages.
Here are a few things you can do to mitigate or fix the problem:
Use the recommended Google Chrome browser. VISP also works with Opera, Firefox, and Edge.
Use Incognito mode.
Clear site data by opening the VISP app. Click on F12.

Go to the Application tab.
Select Clear Storage on the left sidebar.
Click on Clear site data on the page.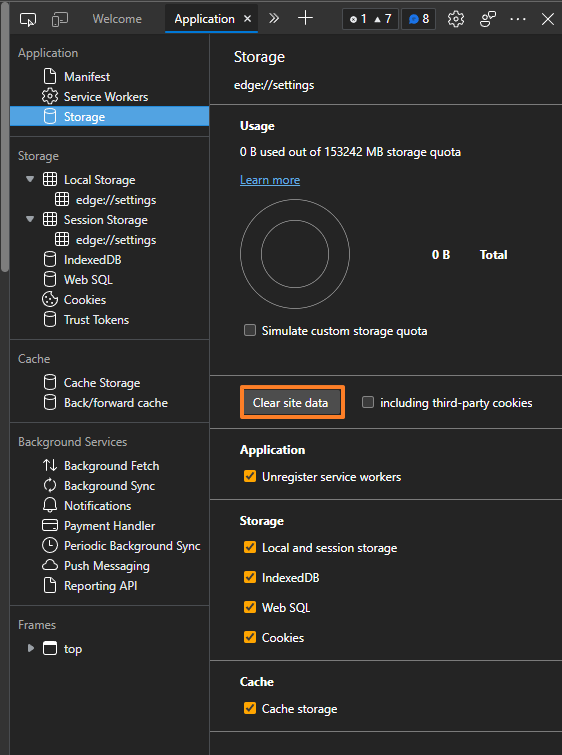 What to do if the issue persists?
Reach out to your VISP Client Success team via the following channels:

Email – success@visp.net
Ticket – visp.net/ticket
Phone – 541-955-6900
Chat – Via RingCentrtal / Glip

Provide the following information:

Your PC Specs
Browser
Anti-virus or Firewall applications running.
For maintenance checks, the following can be used:
Using a Third-Party Extension to Clear Cache
[video_embed][/video_embed]
Install a third-party extension to automatically clear the cache and memory of your applicaitons. Go here.
Manual Clearing of Cache
For Chrome, Opera, Firefox and Internet Explorer
Click Ctrl + Shift + Delete on your keyboard. A small window will pop-up, to give you the option to remove the browsing history, cookies, and cached images or files. Alternately, for Google Chrome and Opera you may click on Ctrl + H to open the History page. An option to Clear Browsing Data is available in the sidebar. After you clear the cache, restart your browser and login again to app.visp.net.