Basic Overview of the Primary Contact Form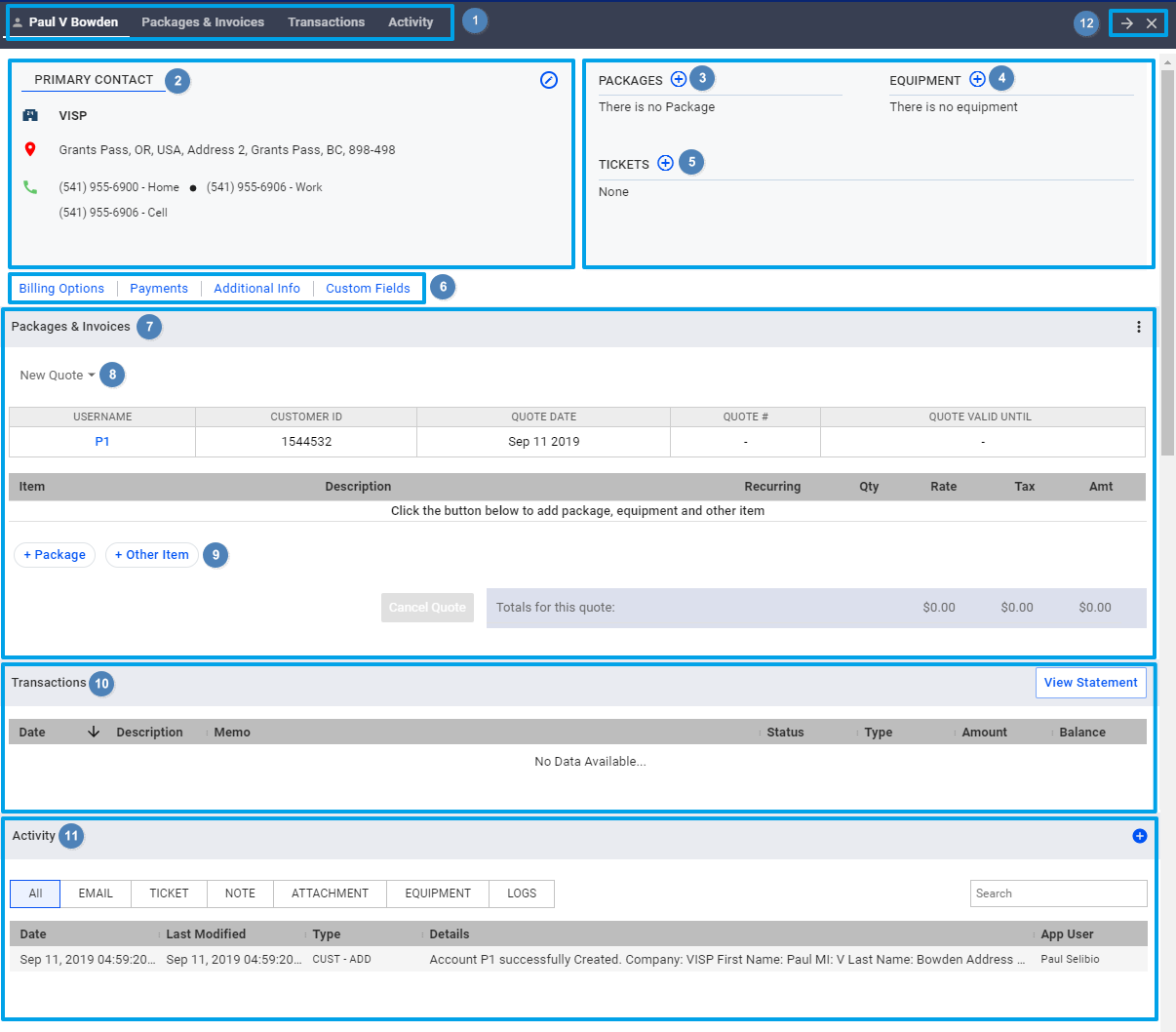 The page is divided into – Primary Contact (or Contact name), Packages & Invoices, Transactions, and Activity. The top menu contains these links that scroll down to the different sections of the page.
In the Primary Contact section, you may click on the small pencil icon to edit the fields.
Clicking on the 'plus sign' in the Packages section allows you to add packages and services to the account.
In the Equipment section, you may add or assign CPE's or network equipment.
You may add, open, or edit tickets for subscribers for their equipment or service installation, maintenance, or repair.
This section contains links to manage the subscriber's Billing Options and Payments. You may also store additional information or gather data using the custom fields.
This section shows your invoices and packages for a specific subscriber. The vertical ellipsis in the upper-right corner of the section helps you toggle between invoices and quotes.
The dropdown on the section also allows you to quickly switch between creating a new quote or going back to an older invoice.
This section allows you to easily add a package or another/custom item on the invoice.
Your subscriber's transaction history is displayed here, which includes a history of their invoices, payments, credit and debit memo.
 This section allows you to view different activities for a subscriber account by category — All, Email Only, Ticket Only, Notes, Attachments, Equipment, and History logs.