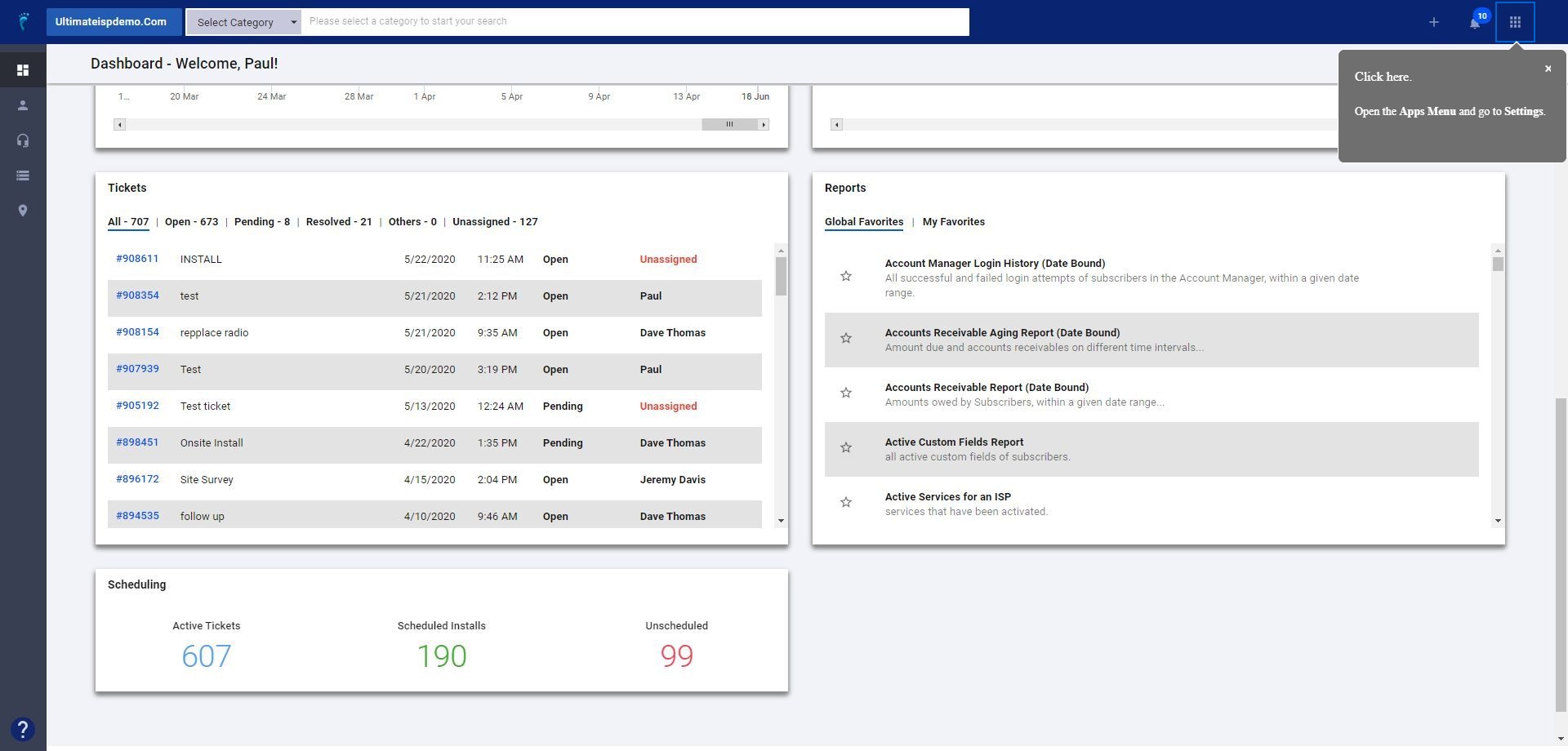 Slide 1: Open the Apps Menu and Click on Settings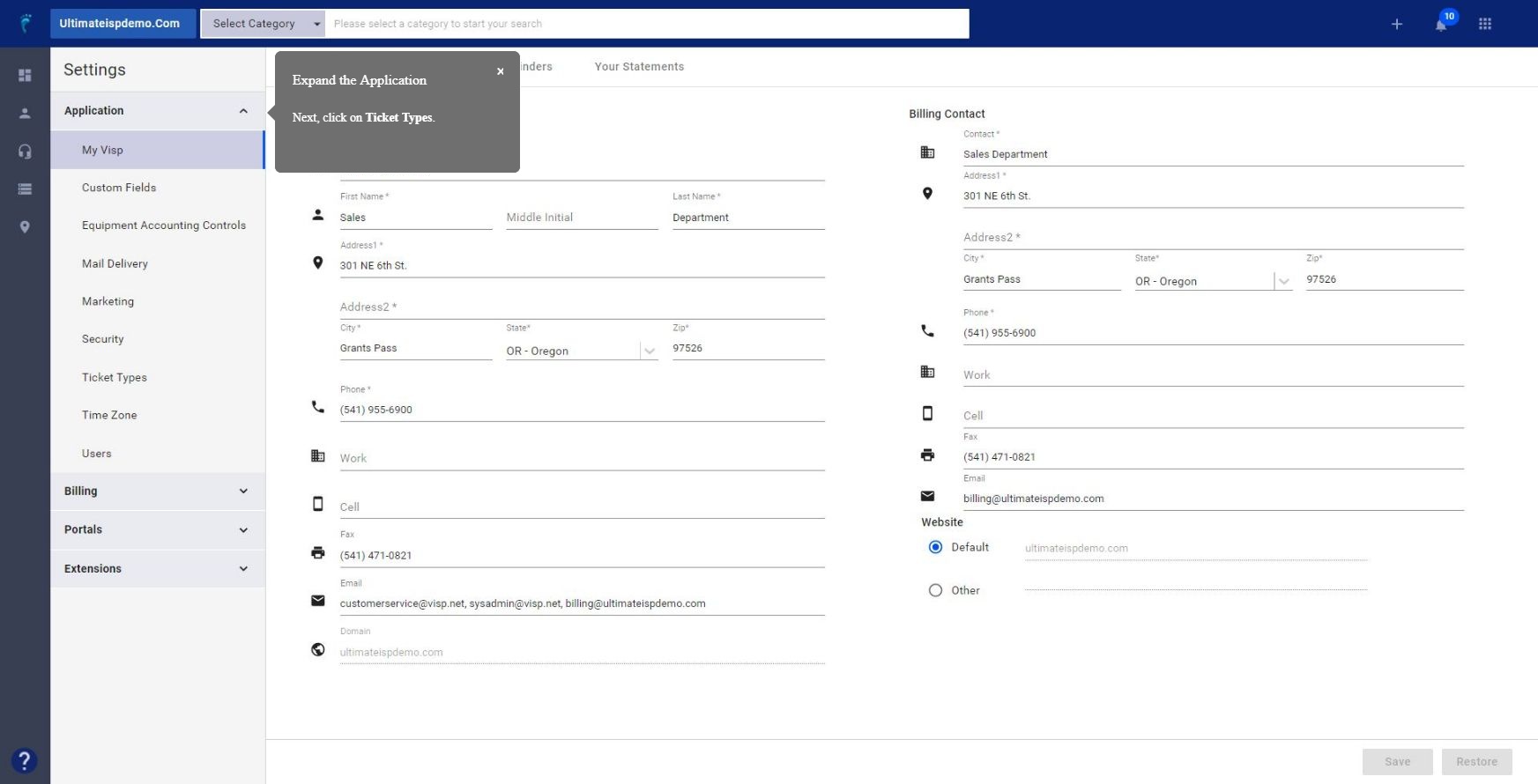 Slide 2: Expand the Application Category and Click on Ticket Types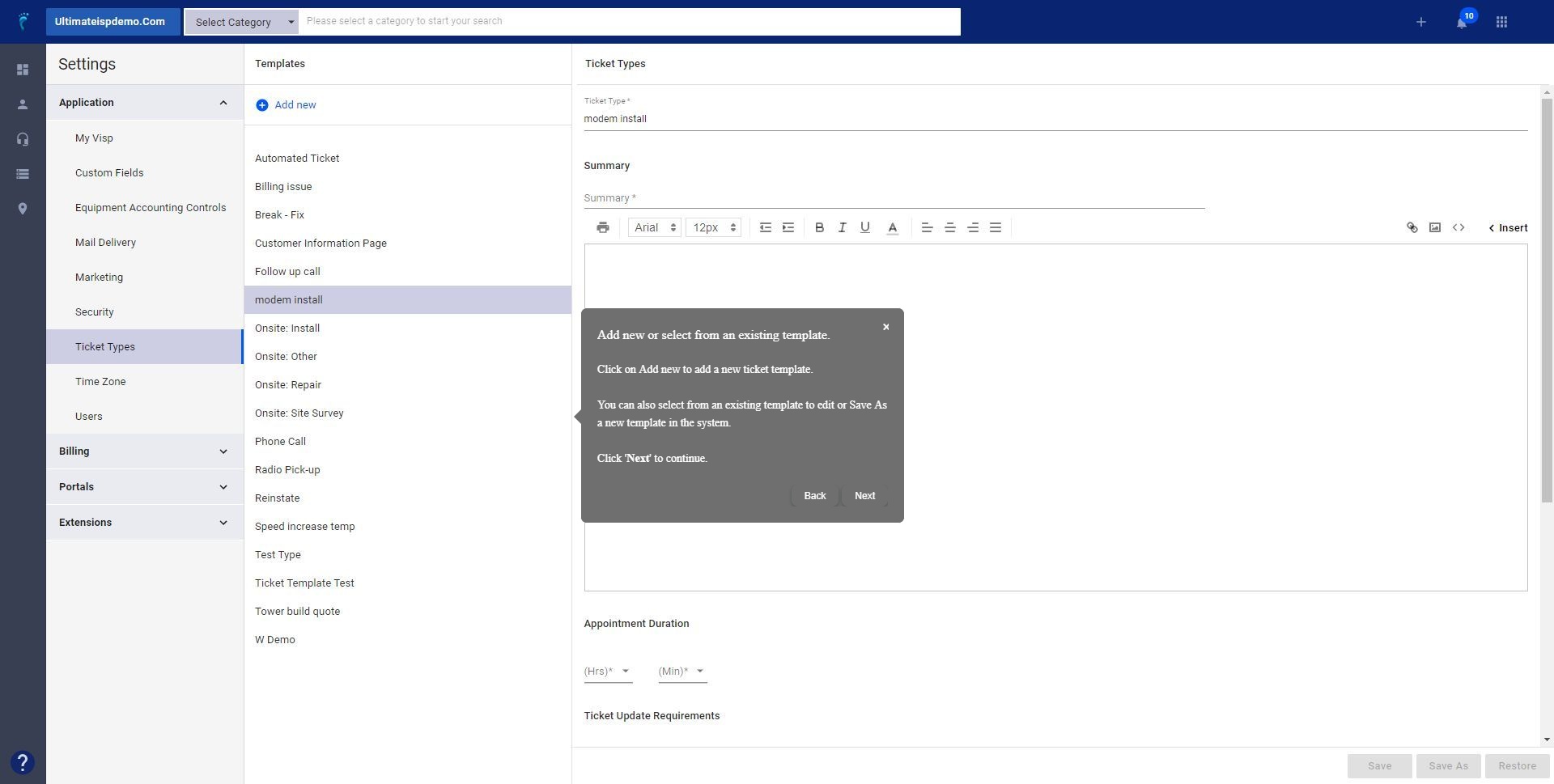 Slide 3: Select an existing ticket template or click on 'Add New' to create a new ticket template.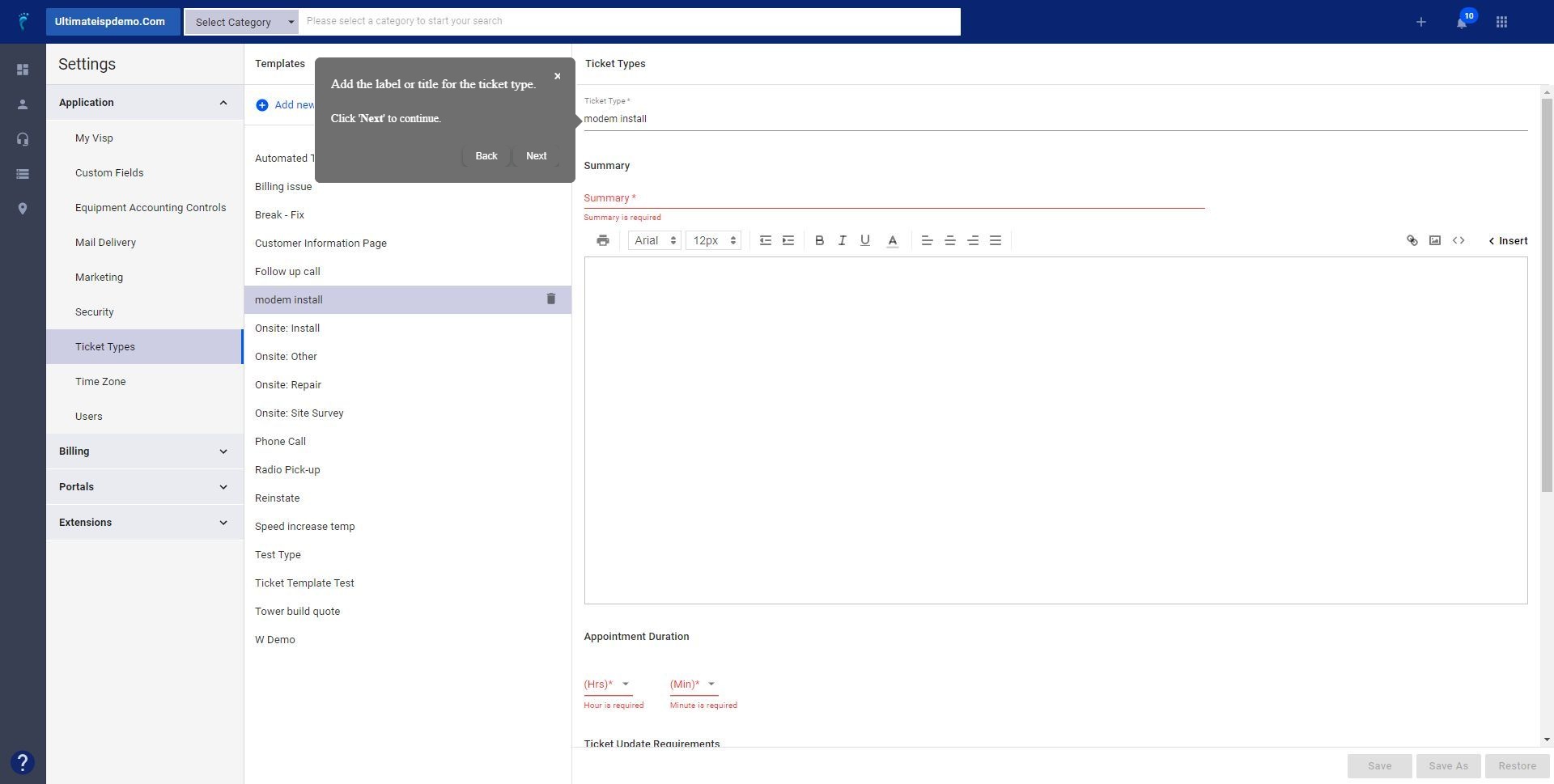 Slide 4: Add a label or title to the new ticket.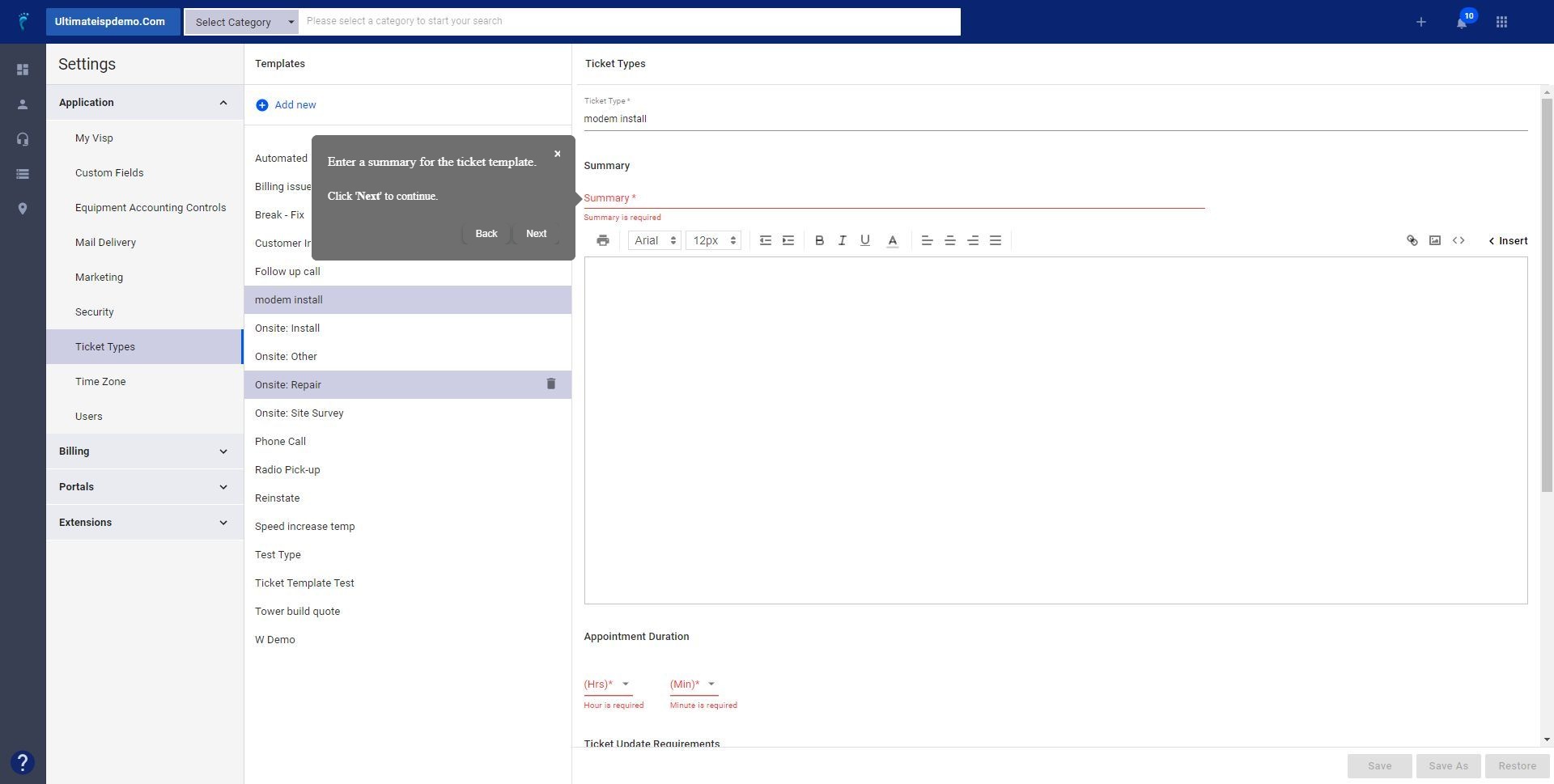 Slide 5: Type a summary of the ticket.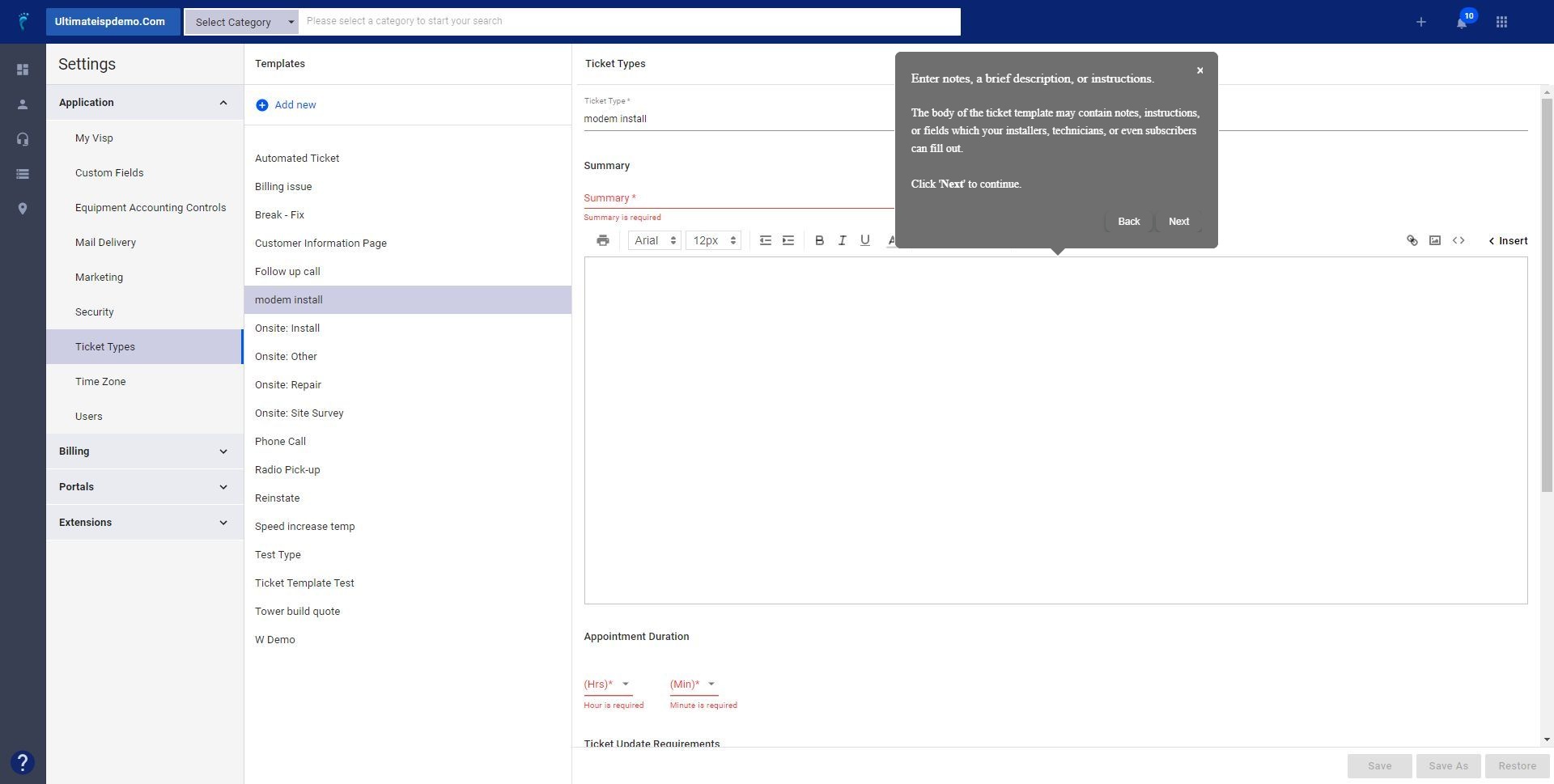 Slide 6: Enter notes, description, or instructions.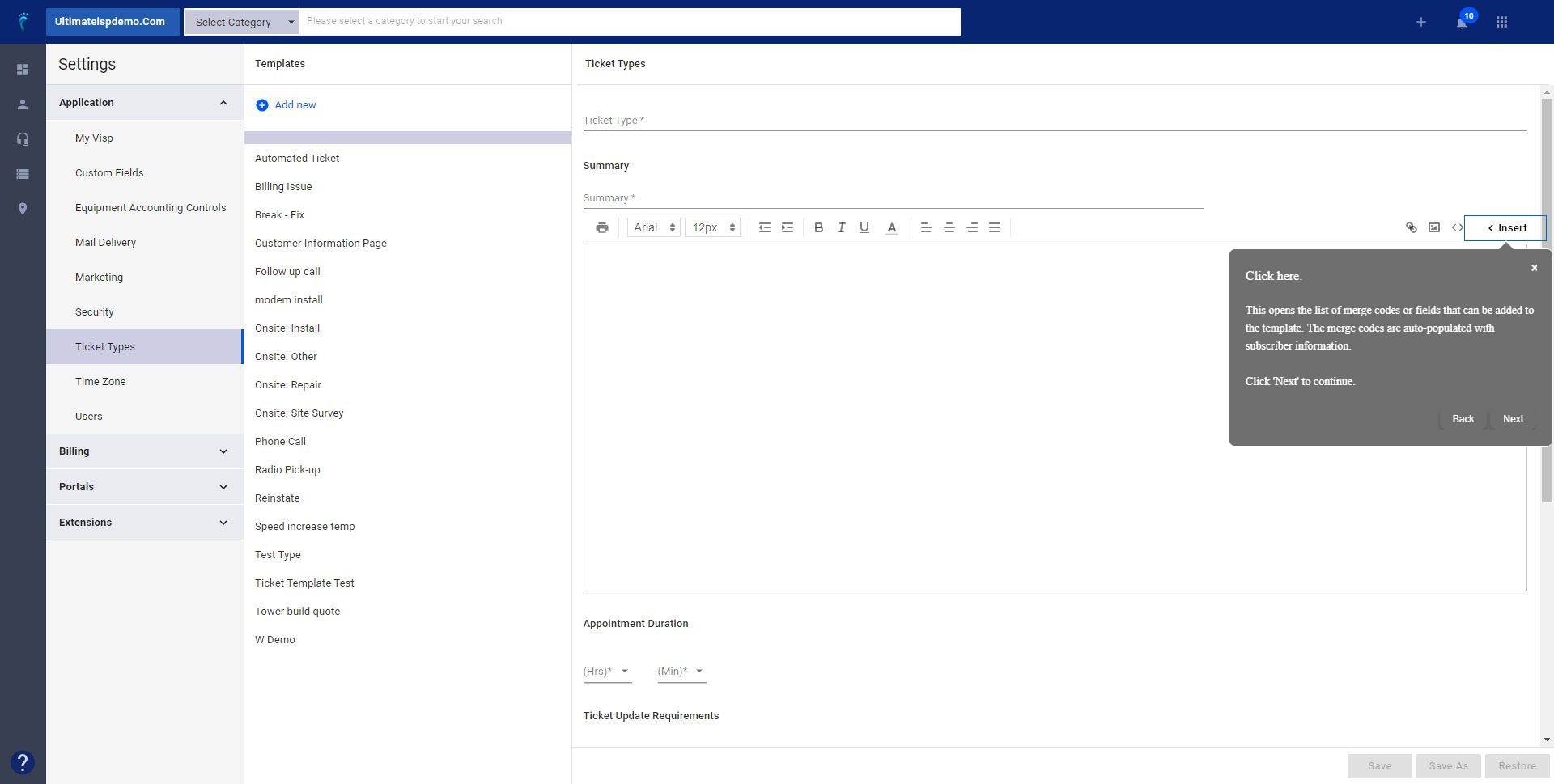 Slide 7: Insert merge codes to populate from the database.