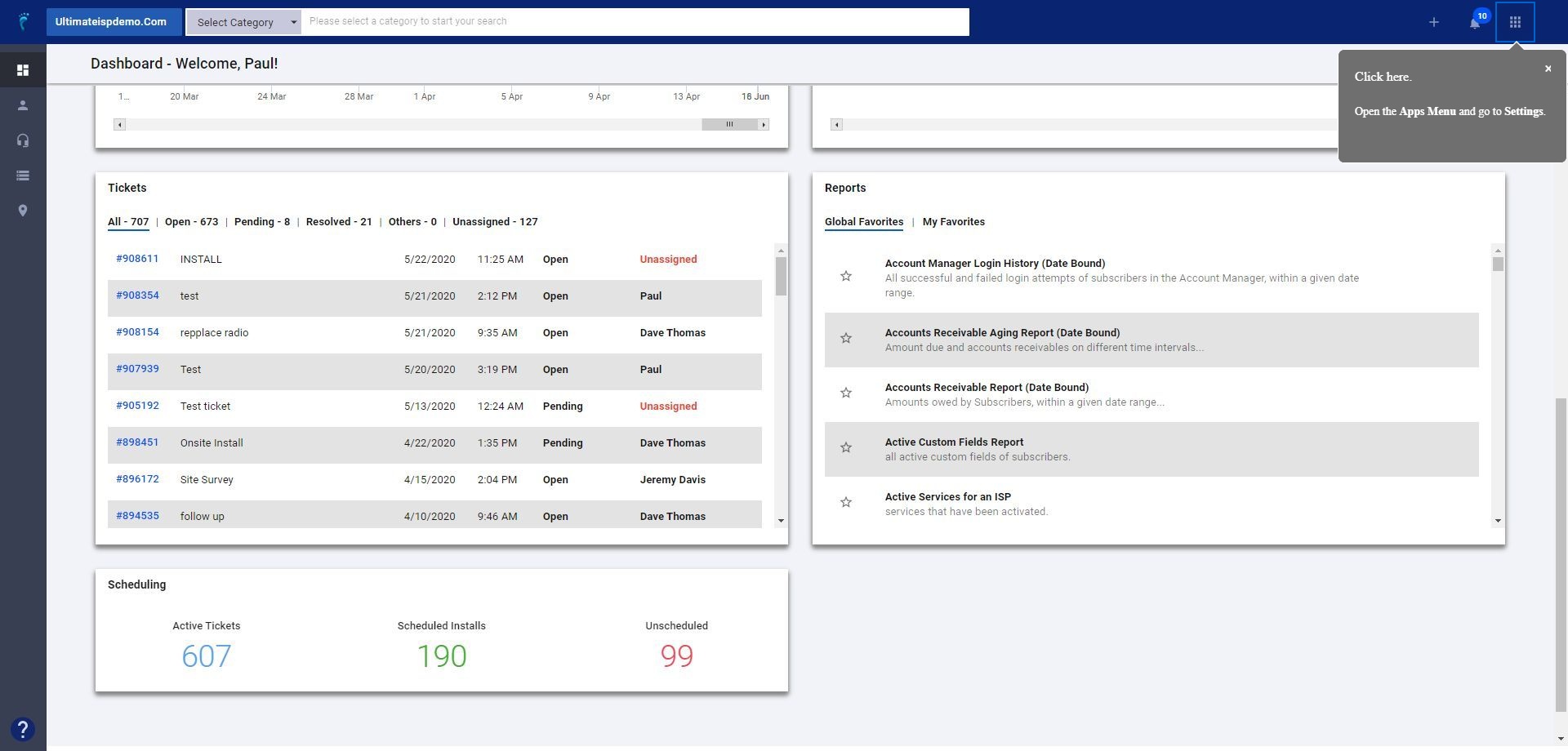 Slide 1: Open the Apps menu and click on Settings.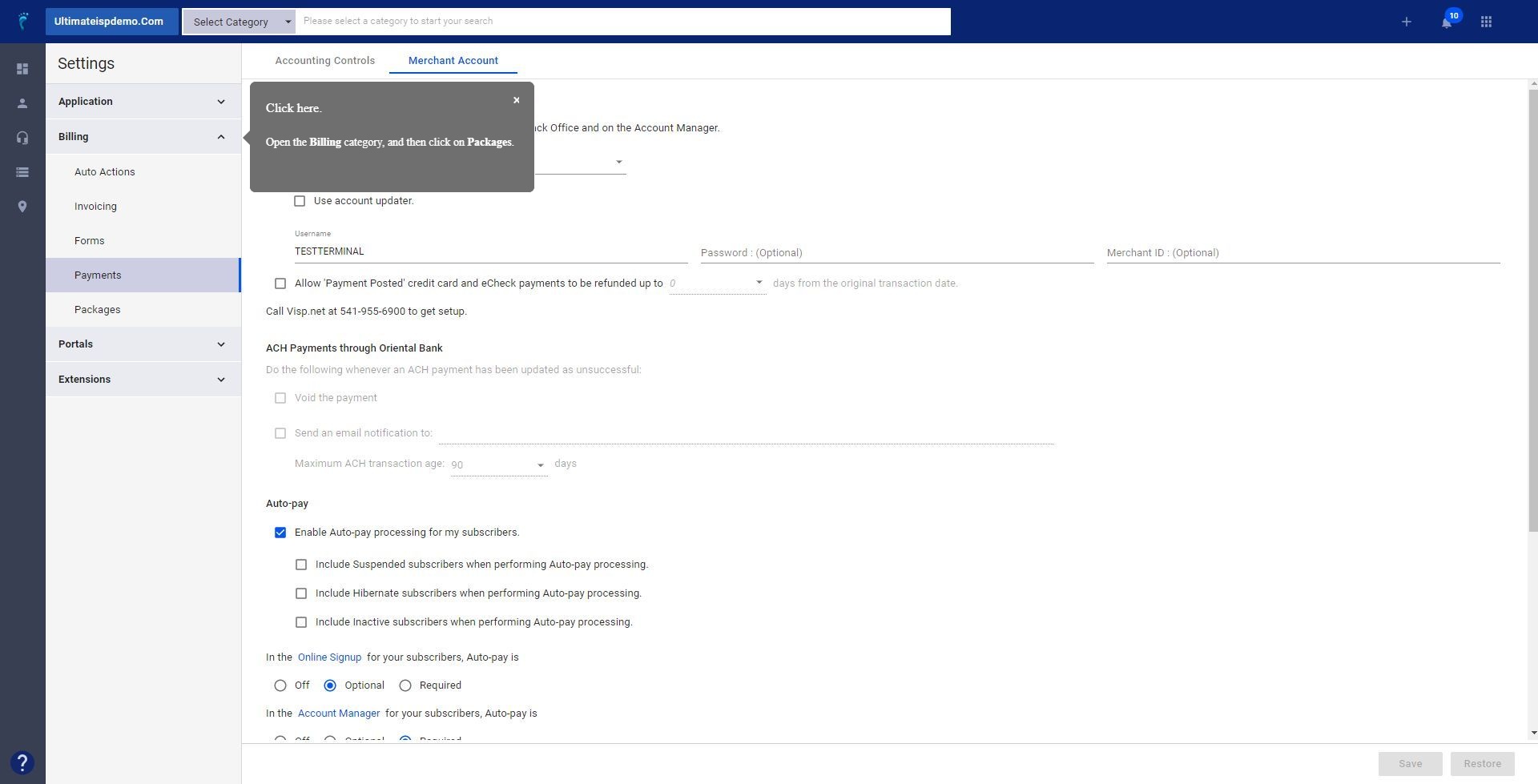 Slide 2: Expand the Billing Category and select Packages.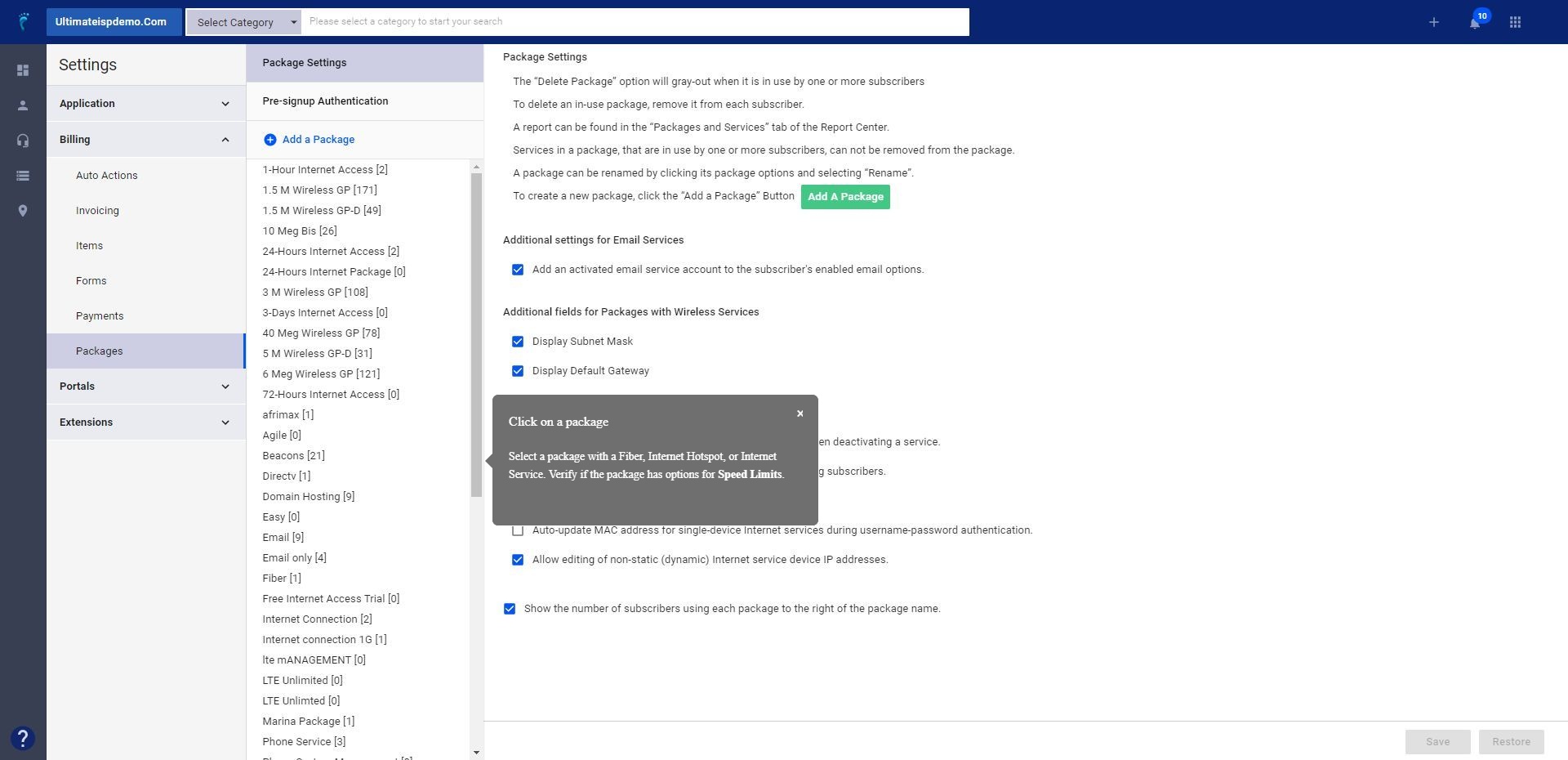 Slide 3: Select a Package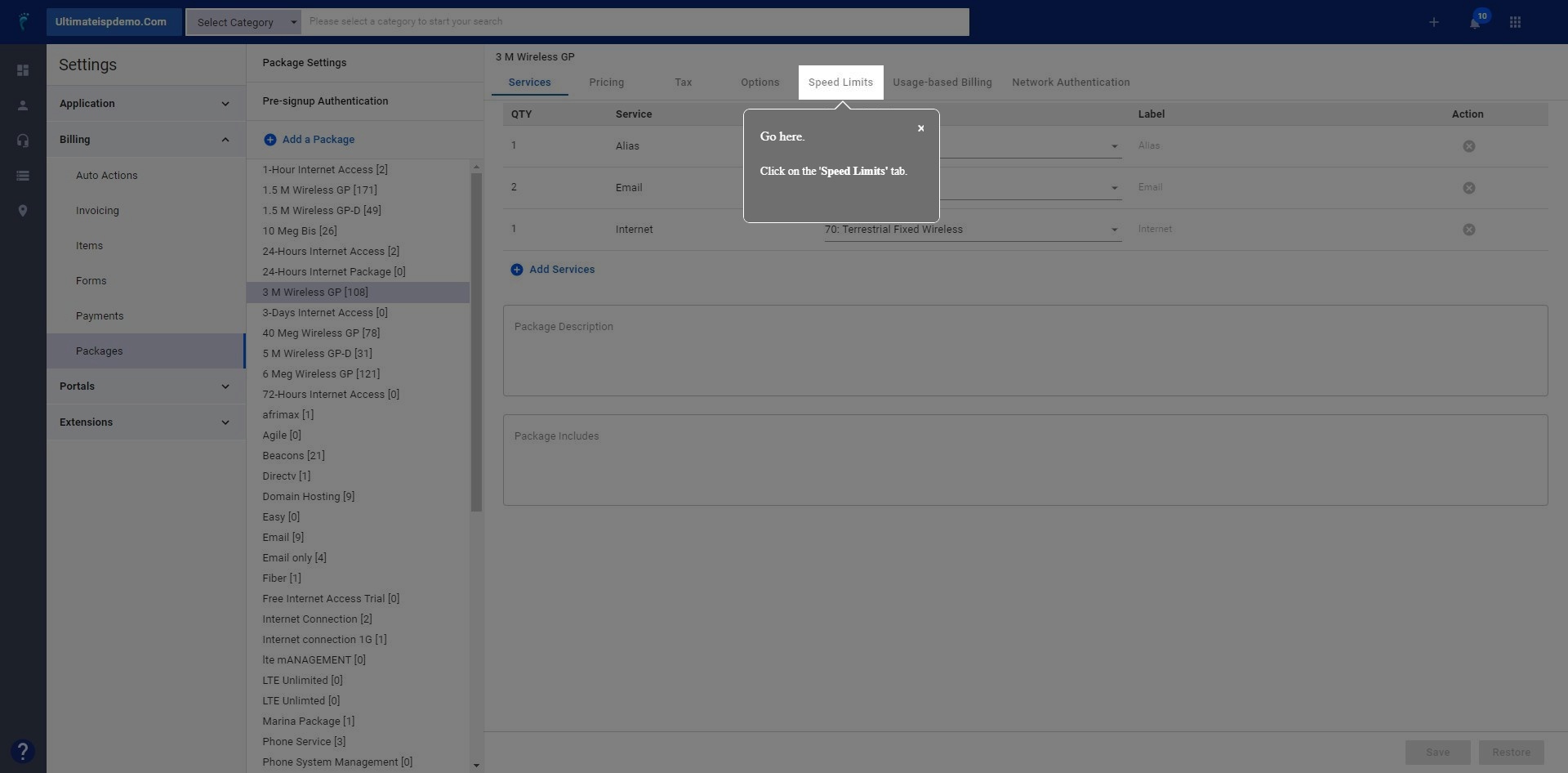 Slide 4: Click on the Speed Limits tab.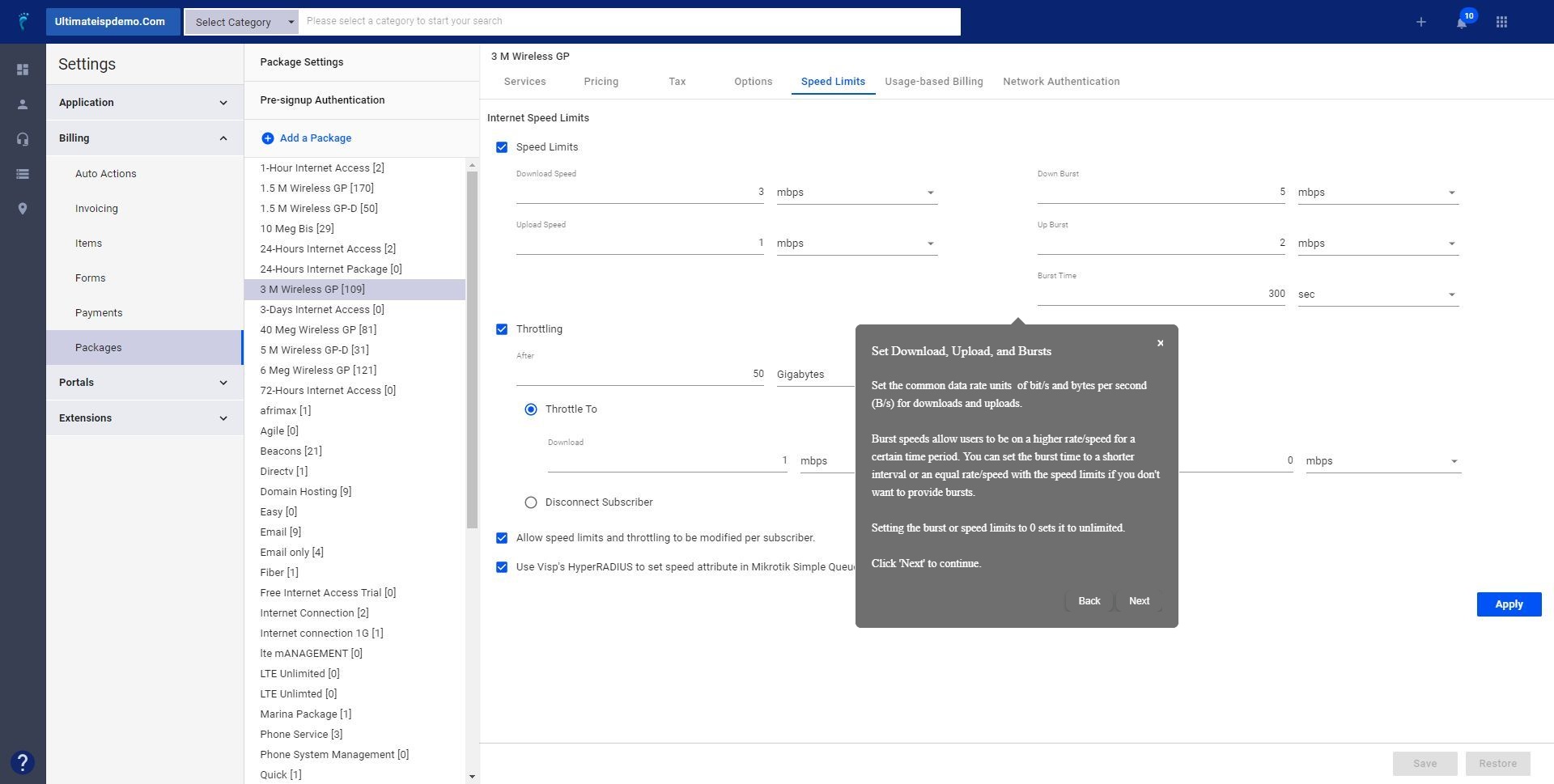 Slide 5: Set the download and upload speed limits.
Slide 6: Set throttling for your subscribers.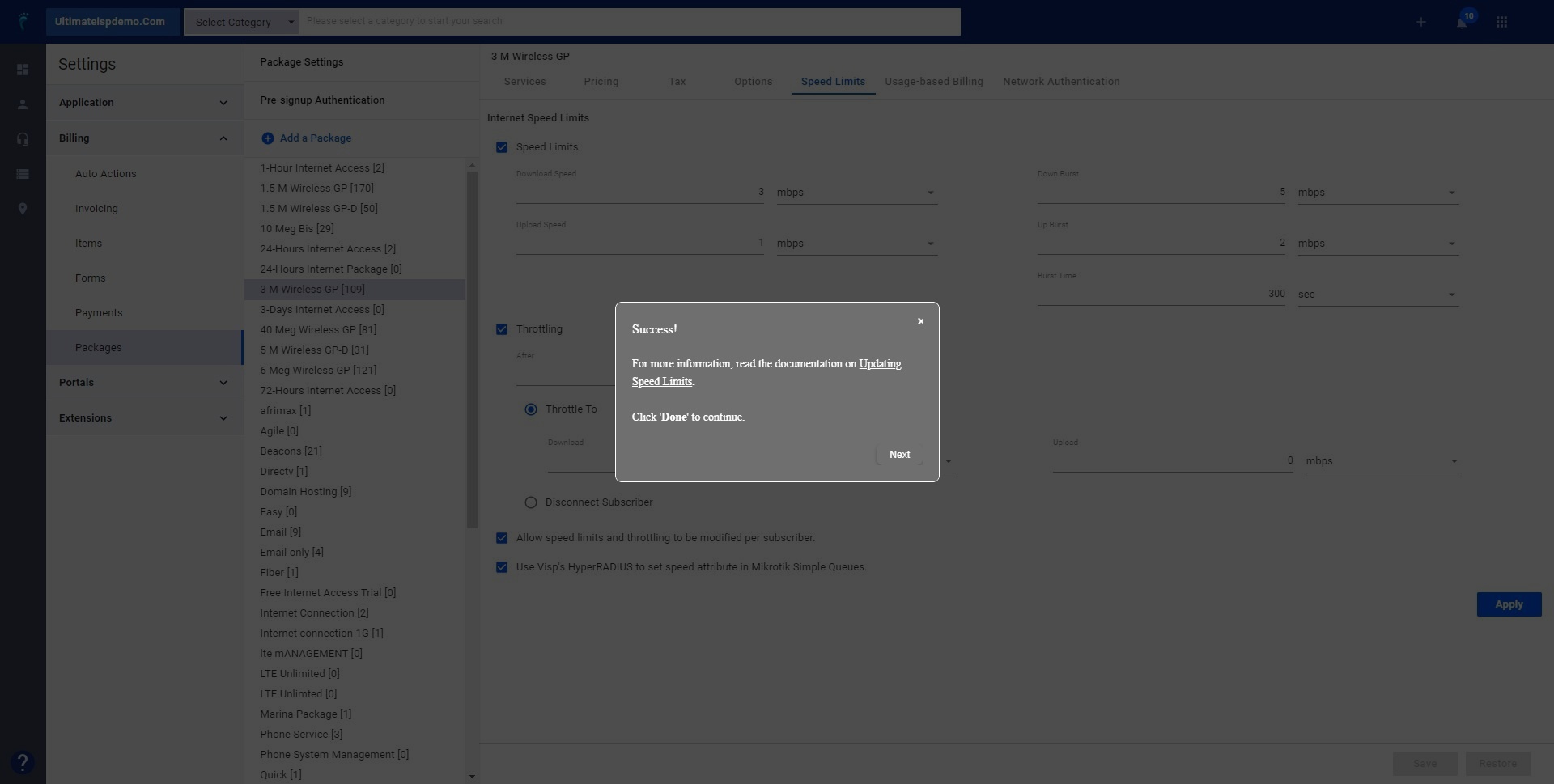 Slide 7: You completed the guide.