If you see an error when attempting to download or print invoices or statements then the issue may be with your browser. Internet Explorer does not allow you to save encrypted files or temporary files. To fix this problem, make sure the "Do Not Save Encrypted Pages to Disk" is unchecked in your Internet Options.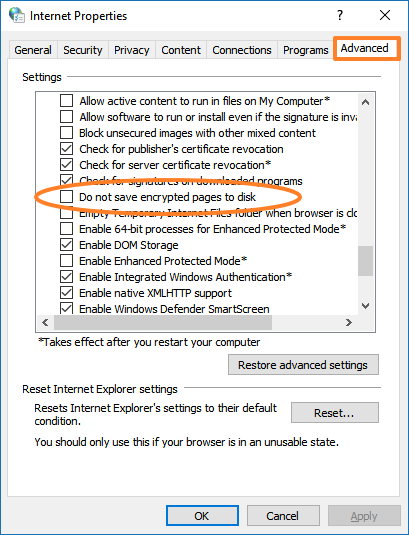 Here are steps to follow:
From the upper-right corner of your Internet Explorer, click on Tools (gear icon).
Select Internet Options. 
Click on the Advanced tab. 
Scroll through the list to the Security section at the bottom. 
Uncheck the box option "Do Not Save Encrypted Pages To Disk". 
Restart the UBO Software. If the issue persists, kindly clear the Java cache and redownload the software again.