Go to visp.net > login > type in account username and password > Create New Trouble Ticket.
You will be given a form to fill out. This will be your trouble ticket.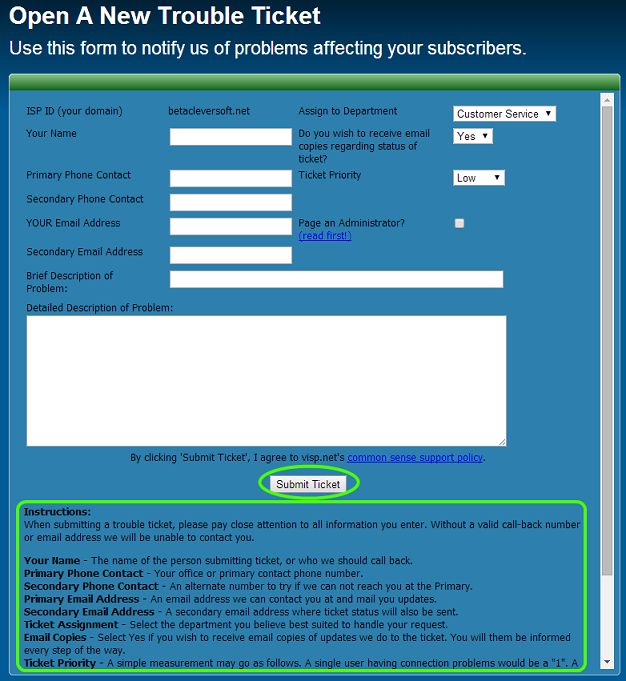 Fill out this form – make it as accurate as possible so Visp.net can provide the right help. Give special attention in providing the summary and problem description. If you need a guide on how to fill this out, you can refer to the specific instructions right below the form.
After you're done, click the Submit Ticket button.