Taxes are now easier to manage with Ultimate Back Office Beta 6. Part of this feature release means that Texas ISPs can now easily automate the $25.00 Internet Exemption unique to Texas.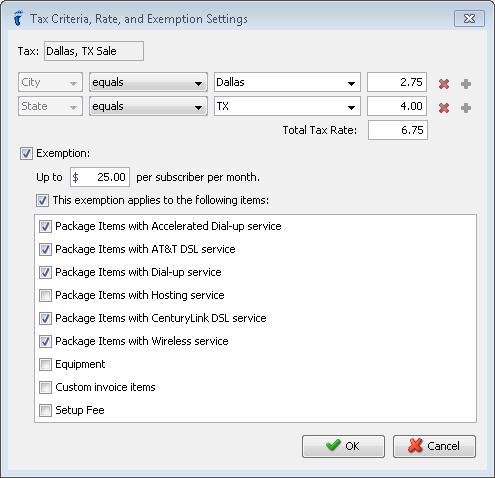 Adjustable tax-exemptions can now be applied on Package Items with selected services, Equipment, and on Custom Invoice Items.



A complete tax detail for a specific invoice is now available with a single click on the tax from the Invoice.


And even the tax details of a particular invoice tax are now customizable to manage unique exceptions.