A new improvement has been added when closing invoices. Prior to this newly added feature, all invoices used to automatically close at the end of each month. Now, you can easily choose the day of the month and the time of that day when you would like your open invoices to be closed.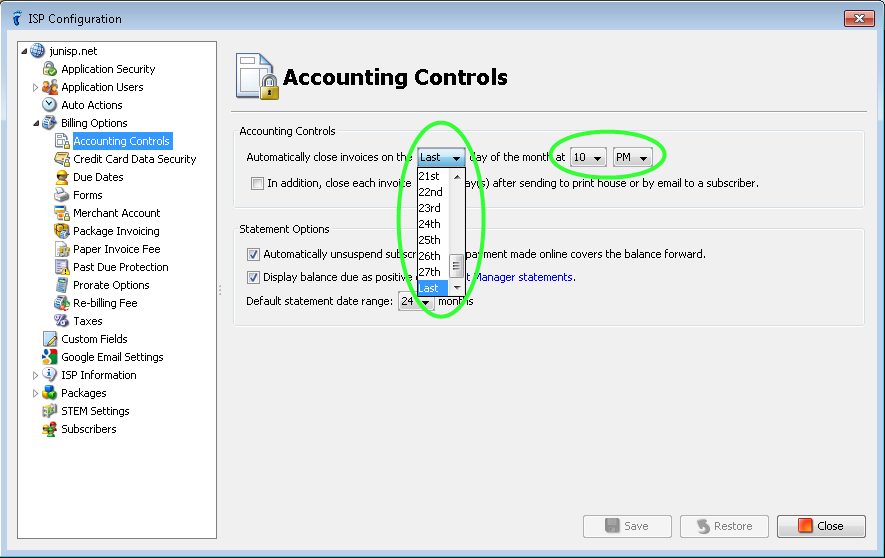 Also, charging of re-billing or late fee was improved with two additional options.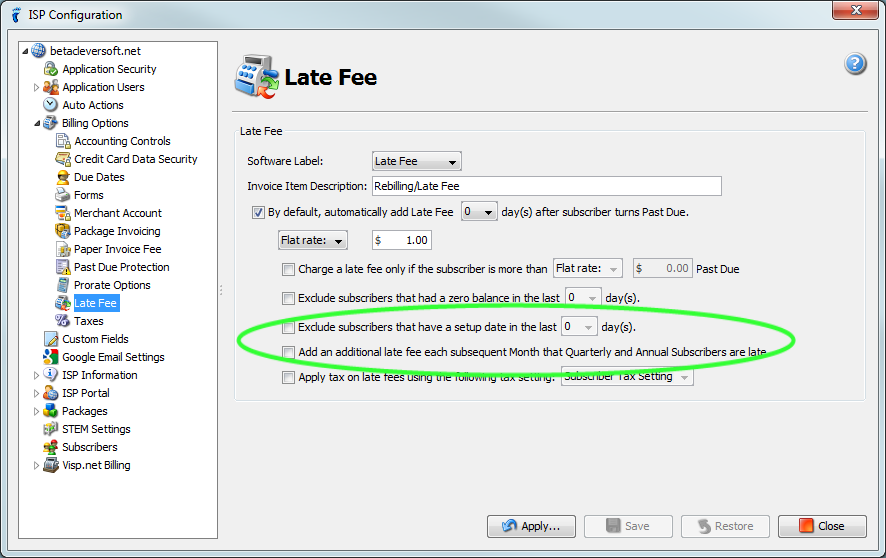 First, new subscribers can be exempted from a late fee based on their setup date to give them a chance to adjust in paying for their new services. Second, you can now charge a monthly re-billing or late fee to your past due quarterly and annual subscribers for each month that they are past due. Remember to click on the Help icon to learn more about these features.