First: Customizing the Tax for Late Fee has recently been added in UBO  to simplify and automate the application of taxes for these special fees.


Paper Invoice Fee also have this feature.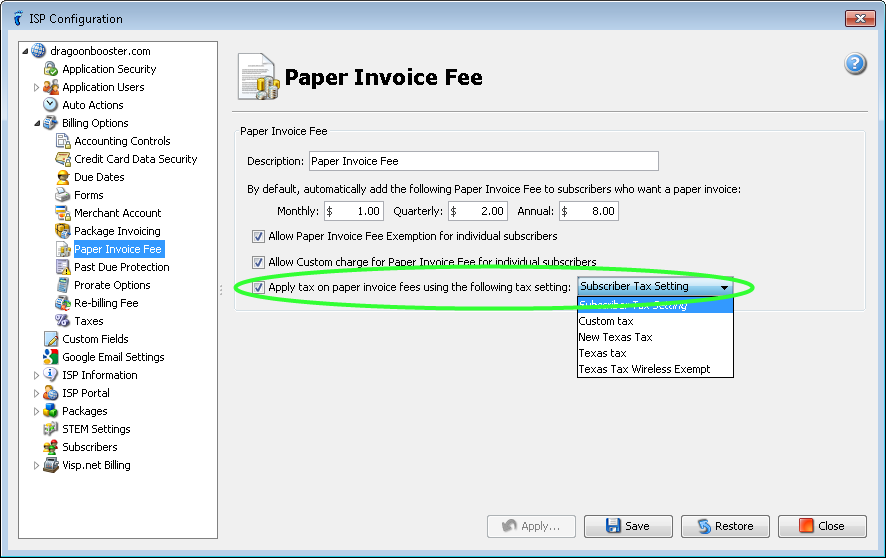 These Fees can have separate Tax settings because some states do not charge taxes on Internet access services, but they do tax services like Late Fees or Paper Invoice fees.
Second: In some cases, subscribers may be suspended for non-payment or some other reason, but on contract to continue to pay to get unsuspended.  You now have the option to include Suspended subscribers in Auto-pay each month so that any subscriber who is flagged for Auto-pay in the Billing tab, and has a credit card or echeck on file will be automatically charged according to their settings.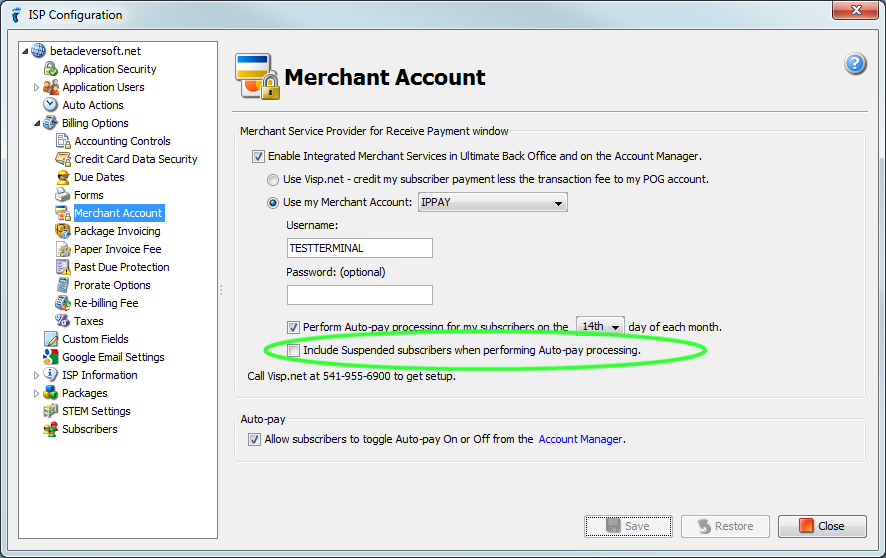 Remember that processing automatic payments will only be available when:
You have a Merchant Account Setup in your ISP Config, and;
When "Perform automatic payment processing" check box is enabled in your ISP Config, and;
Auto-pay is selected in the subscriber's Billing tab for the subscribers who have credit card or echeck account information on file.
And last but not least: we've upgraded all applicable Reports with an option to "Include Deleted Subscribers" in the event the data you're looking for involves deleted subscribers. For example, if you receive a payment from a subscriber on September 4th and the subscriber receives service but cancelled and was deleted on September 25th, the Payments Received Report will now properly account for that use case. Just tick the check box on the upper left most  part of any report and you're good to go.