Version 6 has built-in Usage-Based Billing that makes it even easier to track and bill subscribers based on how much bandwidth or data they consume.
It turns out a small number of  subscribers each month change out their equipment. A new MAC address resets the data counter allowing a subscriber to consume more data than they were allocated.  Usage stats now track all subscriber's usage regardless of how many times they swap out their equipment.
Here are several ways you can monitor a subscriber's usage:
In the Notes & History tab, a detailed Auth MAC update gets recorded every time an app user changes the Auth MAC of the Wireless service in the Packages tab.

It also gets logged in the Usage Based Billing Report. And as you can see in the figure below, in the ID column, the MAC of the subscriber changed on Feb 07, 2013. However, this update does not affect the total usage summarized per month.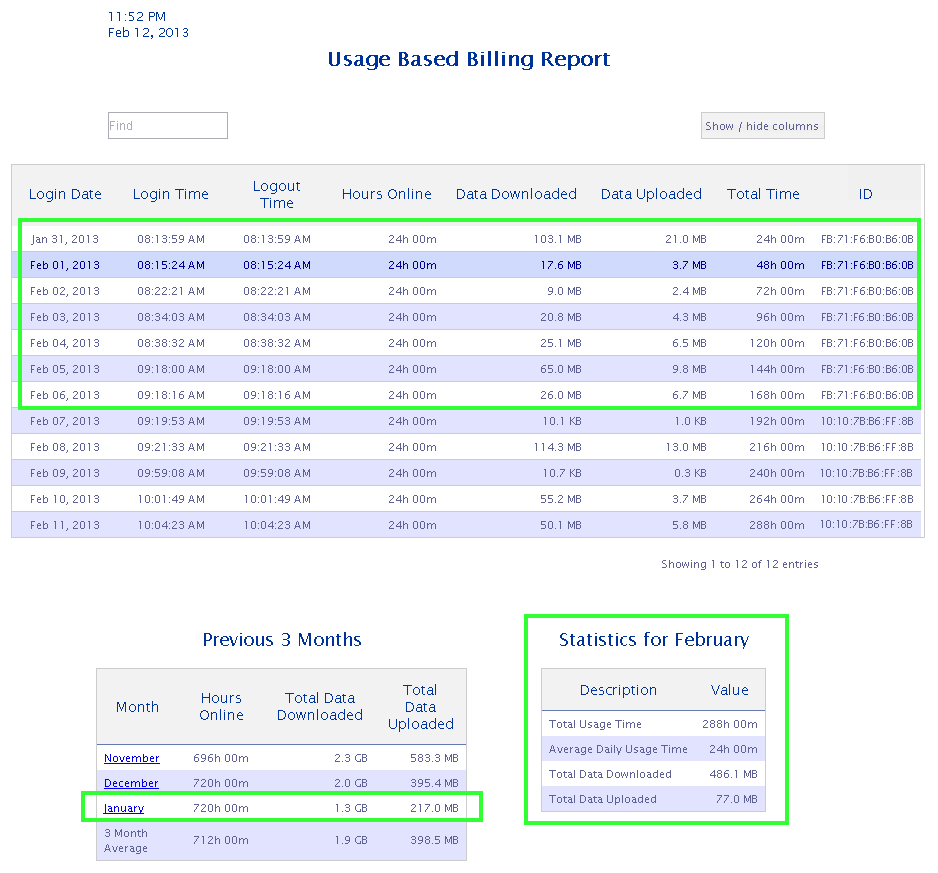 Finally, in the Account Manager, a graphical summary of the subscriber's usage is available to the subscriber and app users.