The Platform
How do you notify your customers if there's an emergency on one of your towers? Do you give them a call, send a mass email, post a message on Facebook, or do you send a quick text message? Some WISPs prefer to use multiple channels to inform customers, but for quick notices or updates on repairs, text messages are the most effective.
Using the Mass Email Manager in the Ultimate Back Office, you can send an email blast and an SMS text message in one tool.
To send SMS texts, add the 10-digit phone number of your customer plus the SMS gateway address of the cellular provider in the Email field of the Primary Account tab.
VISP Desktop App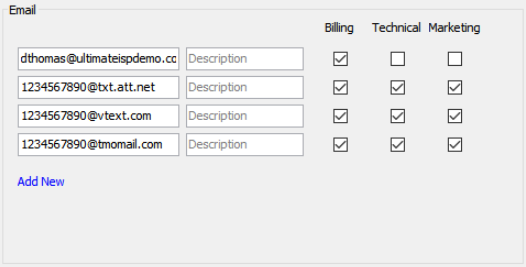 VISP Web App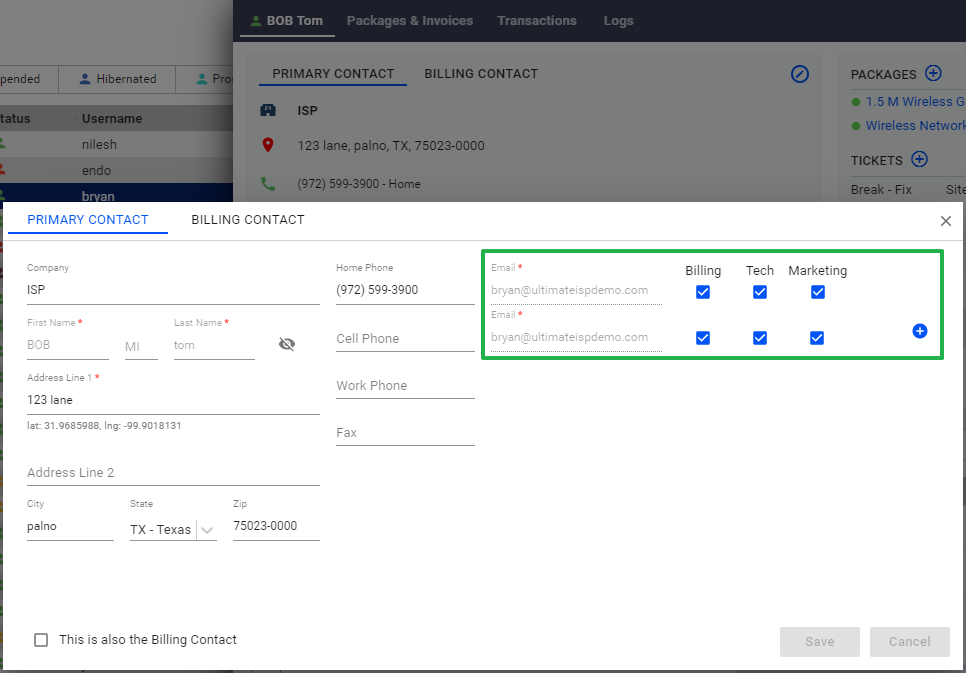 Here's a sample number, 1234567890@txt.att.net. You may use the SMS gateway addresses shown below or search on Google for the cellular provider in your area.
ATT uses @txt.att.net
Verizon uses @vtext.com
T-Mobile uses @tmomail.net
Your Message
The first thing to remember is to Keep it Short and Simple (KISS). If there's an emergency, you may not have enough time to write a long message. Note that modern cellular networks and mobile phones will chunk messages more than 160 characters into 153-character batches. If there's time, send a text message to yourself before you do a text blast! This way you can still improve your message before you send it to your customers.
Next, be mindful of the tone of the message. Your customers will appreciate seeing a friendly and professional emergency notification. Also, think about what time you send the message. Subscribers may find an SMS text message early in the evening intrusive.
Lastly, if you can't give an estimated resolution time, point your customers to a page on your website or a post on Facebook for additional updates. Include the link in your SMS text message. This reduces unnecessary support calls while the issue is ongoing.