When you have a lot of sites added in Tower Coverage, it may take a while to add them manually to UBO. Double-enter no more!  You can now import those Site data to UBO by simply saving your Account ID and Account Key in UBO Settings > Extensions > Tower Coverage and click the Pull button.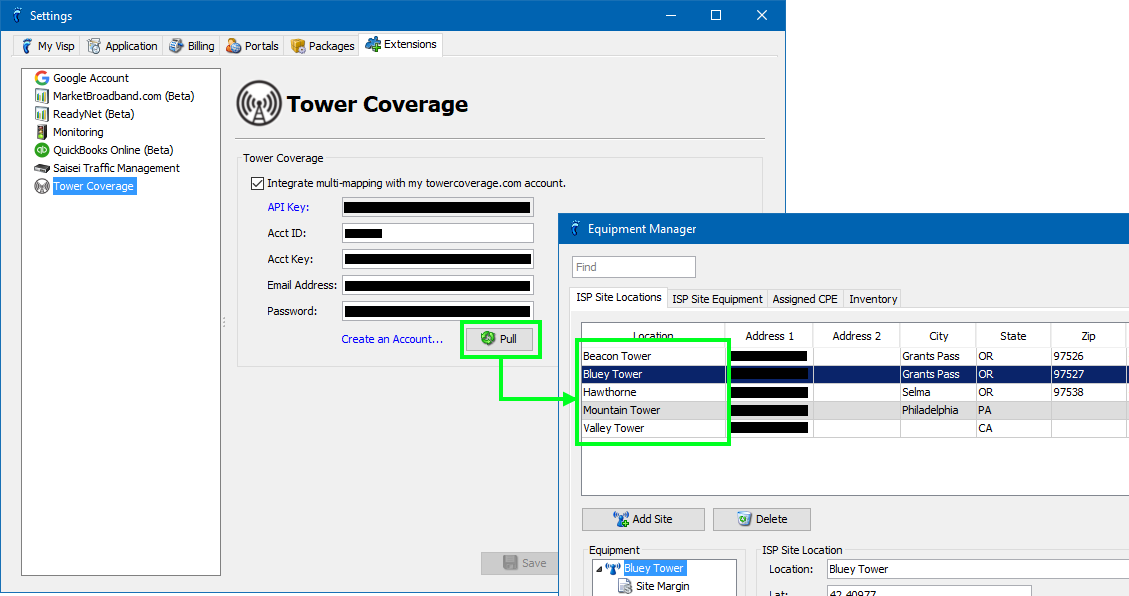 Clicking Pull button will automatically import all your site data from Tower Coverage to UBO Equipment Manager > ISP Site Locations. "Pull Complete" will be displayed once the import has finished. Importing your site data may take some time depending on the number of sites being imported to UBO. To know more, click on this help file.
This new feature will allow you to import site data to UBO hassle-free. For now, this is currently a one-way sync from Tower Coverage to UBO which means that clicking Pull will overwrite your UBO changes with the saved data in Tower Coverage.