You can now choose Oriental Bank as a merchant option for processing credit card and eCheck payments in UBO.
Easily set-up your merchant account by going to the Settings window -> Billing tab -> Payments -> Merchant Account panel, then check the Enable Integrated Merchant Services in Ultimate Back Office and on the Account Manager. checkbox and select the "Oriental Bank (Puerto Rico)" option from the Merchant Accountcombobox (see screenshot below). Once you've filled out the required fields, click save to complete the integration.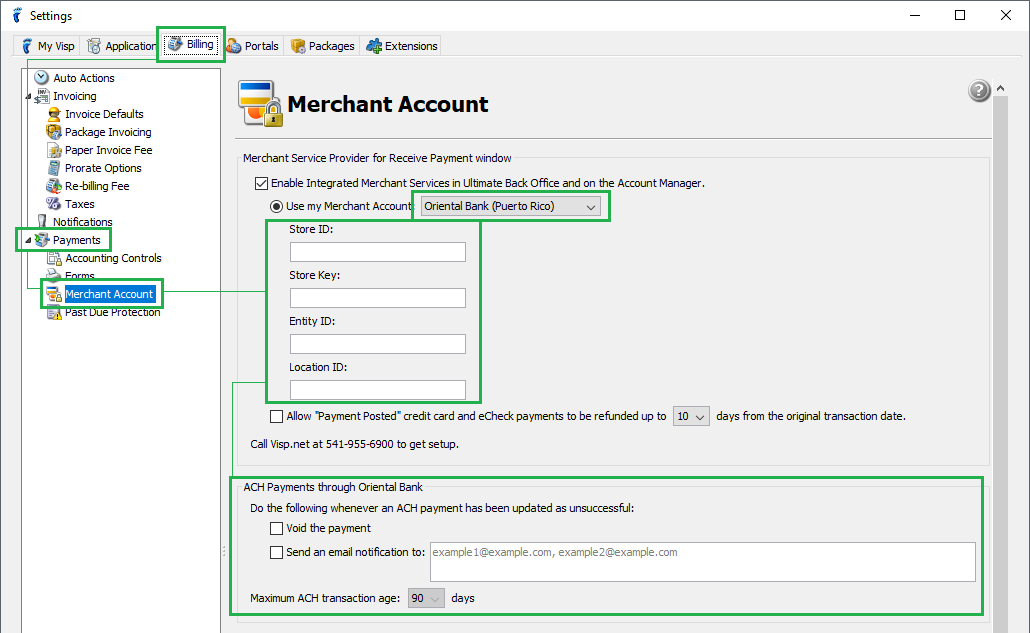 In addition to the basic features (credit card and eCheck payment processing, refunds, and auto-pay) already available in UBO, you can also choose to automatically receive a report of declined eCheck payments, updated by Oriental Bank within the day, as well as automatically void these declined eCheck payments.
You can view the Oriental Bank integration help file for more details.