NEW Prepaid Support Event Report!
A new Prepaid Support Event Report is now available in UBO, specifically under the Packages and Services category of the Report Center. If you have used the Prepaid Support Event as one of the services for your packages, this report can help you in identifying the details on how the service was consumed. You are also able to track the count of all unused Prepaid Support Event.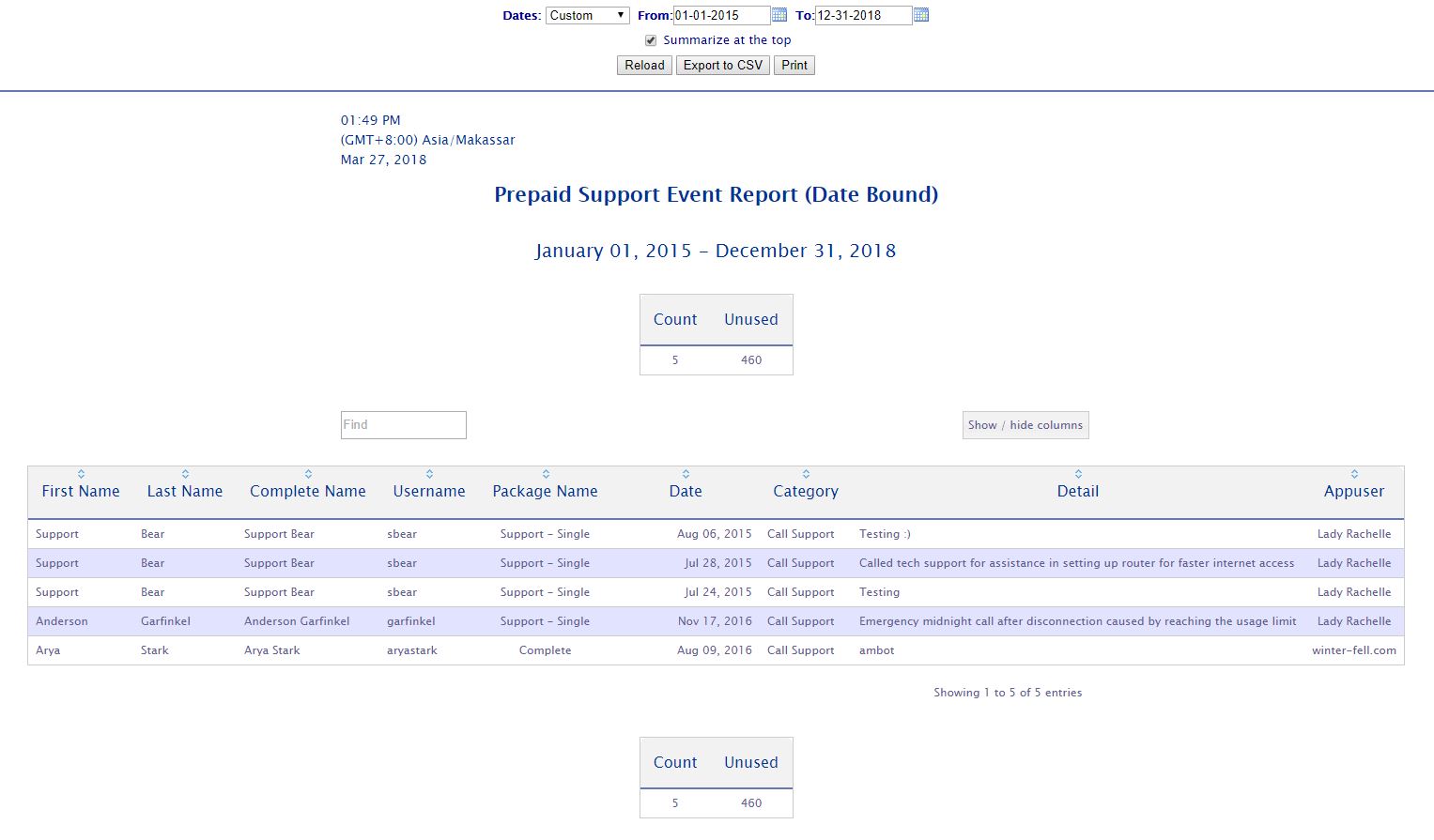 With this new report, you can now see all prepaid support event service consumed based on the data range you specify.