A new Revenue Per Location ID (Date Bound), has been added to the available reports in the Report Center, in the Billing category.
With this report, you can see the total billed amount for each subscriber in each Location ID for the period you have specified. Each Location ID has its own table with its own summary at the bottom.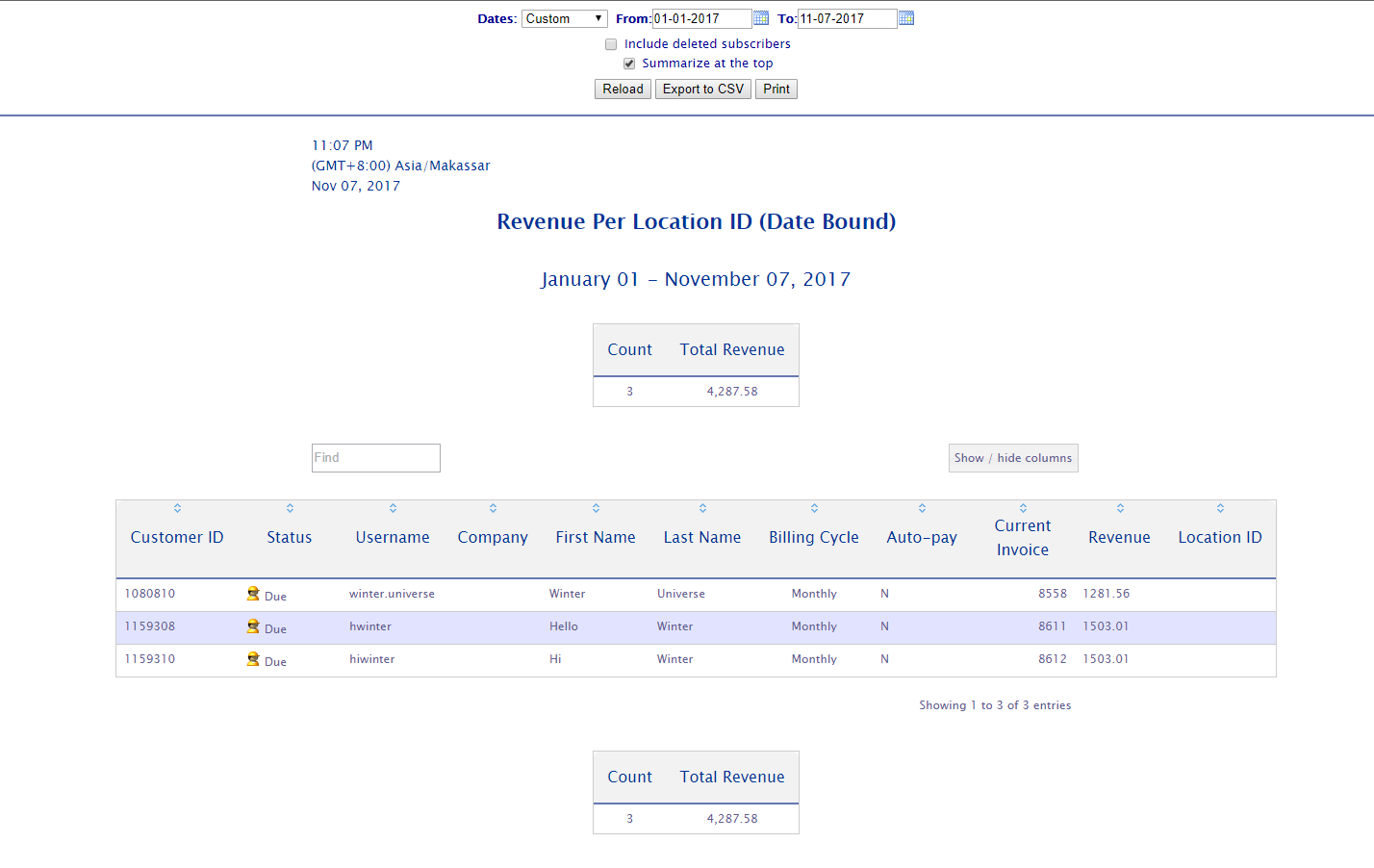 At the end of the whole report, you will find the Grand Total table that combines all the totals for each Location ID in one table.
You can access the report by going to the Reports menu -> Reports Center -> Billing, and then selecting the Revenue Per Location ID (Date Bound) report.