Sometimes the smallest improvements can make your day easier. We're grateful for your feedback for these improvements! One such bit of feedback has resulted in a new minimize button in the Add Subscriber window so you can pause the Add Subscriber process to look something else up in UBO, then come back to the Add Subscriber window once you have the information you need.
Now it's super easy to search AppUser Logs with a Find box and common filters.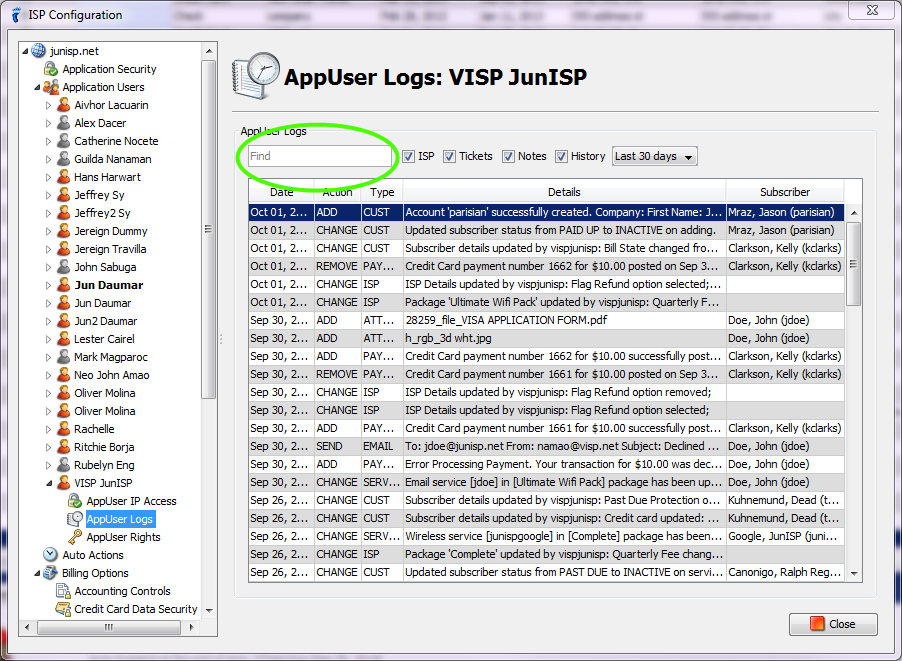 If you're using IPPay, you can now do refunds with a click. A transaction can now be refunded for the amount of that specific transaction. You just need to set it in the ISP Configuration as shown below: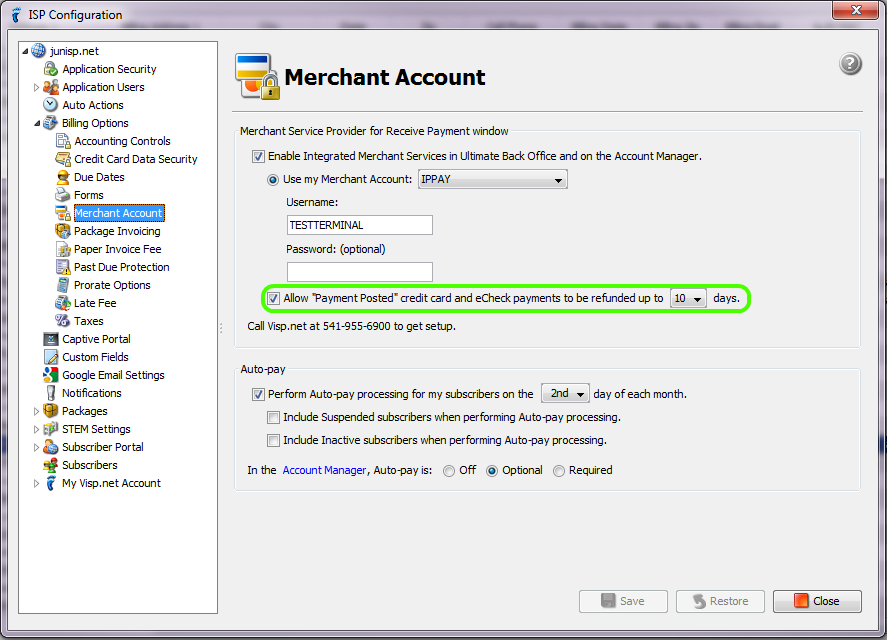 This is what it looks like in your Receive Payment window, and where you'll click to refund a subscriber's credit card.

Your subscribers have always been able to toggle Auto-pay on or off in the in the Account Manager. Now you can control this behavior to set Auto-pay as Off, Optional or Required by modifying the setting in the ISP Config.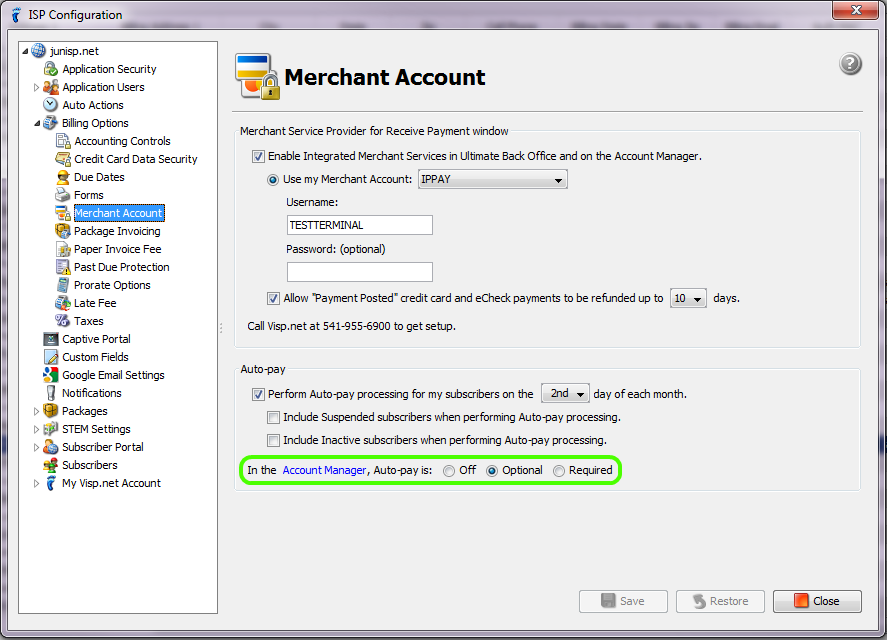 Here's another sleek addition to this list. You can now choose which tabs you want your subscribers to see in the Account Manager. That means if you don't currently use Radius, you can still offer account management options without showing a blank or meaningless Usage tab.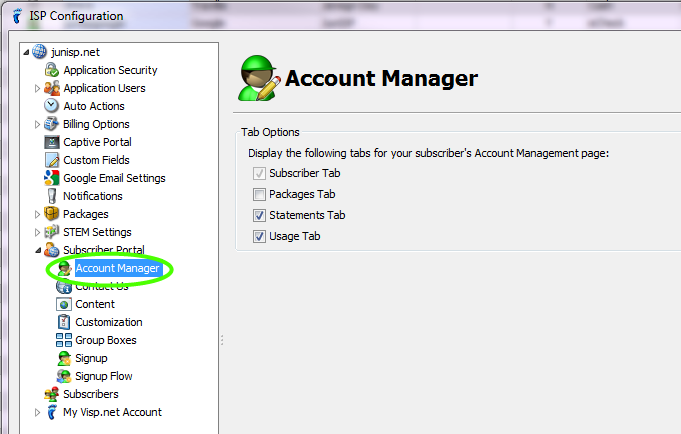 And one of our most exciting features for version 6.1 yet: Yes, you can now ATTACH an image, a pdf, or any file to any subscriber.

You can preview these images..


..and pdf files just by hovering on that row.

And keep your eyes peeled for brief, context sensitive help videos and help content in new Help Bubbles you'll find throughout the software.