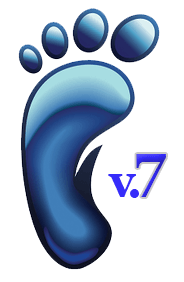 Ya gotta love automation. It saves time and money and makes life easier. This is the time of year that feels like Christmas where the elves have been working in Santa's workshop to make fun toys for you to play with.
It's with this kind of excitement that we're pleased to announce Ultimate Back Office version 7.0. It's loaded with new features that you can play with to make your life easier. As of this week, it's pre-release was being used by 77% of Visp app users, so it may not be a Christmas morning surprise, but the release is official and lots more toys are under construction in Santa's workshop.
Version 6.1 will continue to function, but will no longer be available from our download page and will no longer be supported with bug fixes to allow development resources to focus on the next exciting new features and technologies.
Here are some additional major new features in Version 7.0:
Multiple devices (MACs) supported with a single username/password for hotspots
MarketBroadband.com integration (Beta)
Improved Equipment Management:
Improved Invoicing, Status, and Payment Options:

Flexible Billing (AKA Mensiversary Billing) now supports custom billing settings per subscriber
Invoice custom items variation, including recurring options
Invoice due date changes for custom invoices
Paid-Thru Date and Status support for invoice-based paid-thru date and status calculation for custom invoices
Authorize.net Tokenization support
Option to send payment receipt
Support for Partial refunds with IP Pay

Auto-delete inactive subscribers more than x days
Allowing Customers to Accept Terms Of Service through their Account Manager
Add new ticket status in Ticket and Schedule Manager
Speed Limits Throttling: Throttle Download/Upload
ISP Settings (formerly ISP Configuration) have been reorganized for easier navigation
If you haven't already tried version 7.0, give it a whirl with just a few clicks. If you have any questions about any of these new features, feel free to call or email.
Thanks to modern technology, the upgrade is painless. Let us know if you have any problems and your trusty visp.net development team will get any issues fixed rapidly. Help files for each of these features are being developed over the next few weeks, which will be linked to this Nuuz article for your quick reference.