Visp's HyperRadius has many unique powerful features, and new features added all the time. One of those that is sure to delight many is SmartSession. SmartSession allows you to instantly up/downgrade package speeds and disconnect subscribers right from Ultimate Back Office.
Smart Session eliminates legacy overnight re-authentications where subscriber speed updates, disconnects, etc. would be implemented at around midnight during a re-authentication event. This also caused a momentary disruption in service that might be noticed by gamers and could cause service complaints.
To setup SmartSession:
First set-up the RADIUS server on your router. Refer to the detailed instructions here.
Once you've made the changes, proceed with setting up the AP in Ultimate Back Office (UBO) software.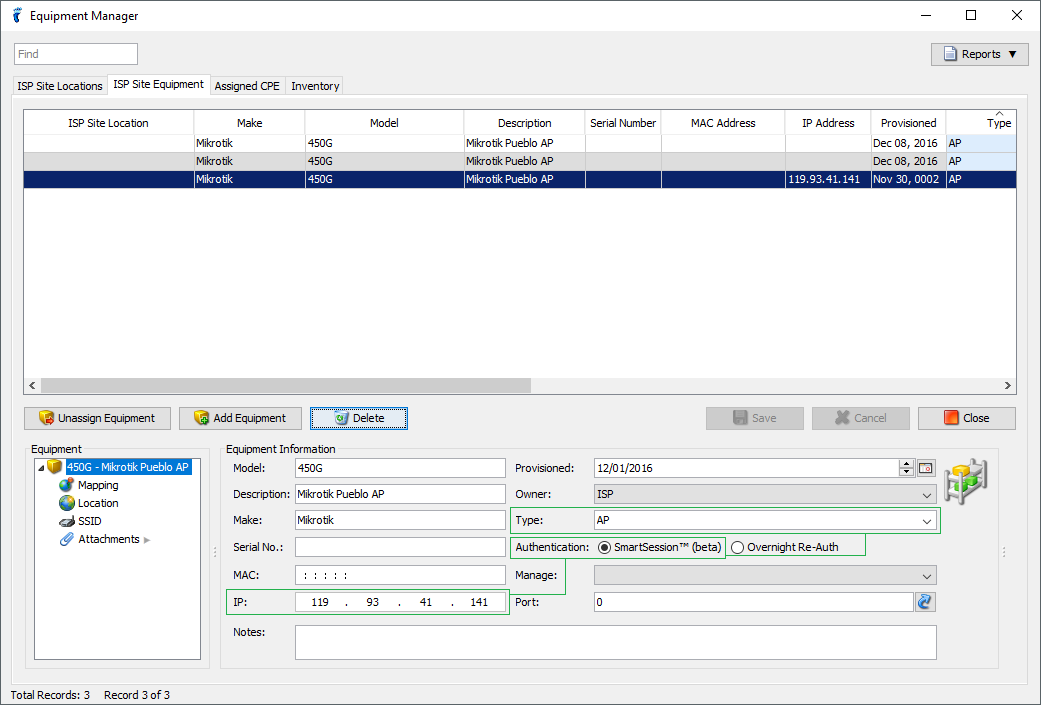 Using your recorded Mikrotik AP in the Equipment Manager -> ISP Site Equipment, select the Smart Session option for Authentication and provide the public IPaddress, then save the changes. After that, you will only need to make sure that your subscribers have been authenticated at least once as the Smart Session scripts will need their authentication log info when they run.