UBO 8 Beta: Real-time Updates of Your Tickets
Tickets can be one of the fastest moving and evolving data sets at an ISP, so it saves time and errors when all your staff members are in sync.
UBO 8 now offers a web-based ticketing system that uses some of the latest technologies to instantly update all your staff when any one staff member makes a change to a ticket.
This also happens to be the framework for UBO's evolution out of Java and into the Web's most powerful new technologies.
There are several ways to access the new Ticket and Schedule Manager in the UBO 8 Beta. Here are two:
From the Java Ticket and Schedule Manager, click the Open with default browser link in the upper right corner.
From the top button bar, hover the wrench/ticket icon, then Ticket and Schedule Manager and choose Open with default browser. This will set the default open behavior for the Alt-k keyboard shortcut and menu.

Both the web and Java ticket systems work side-by-side, but only the new web version has real-time updates.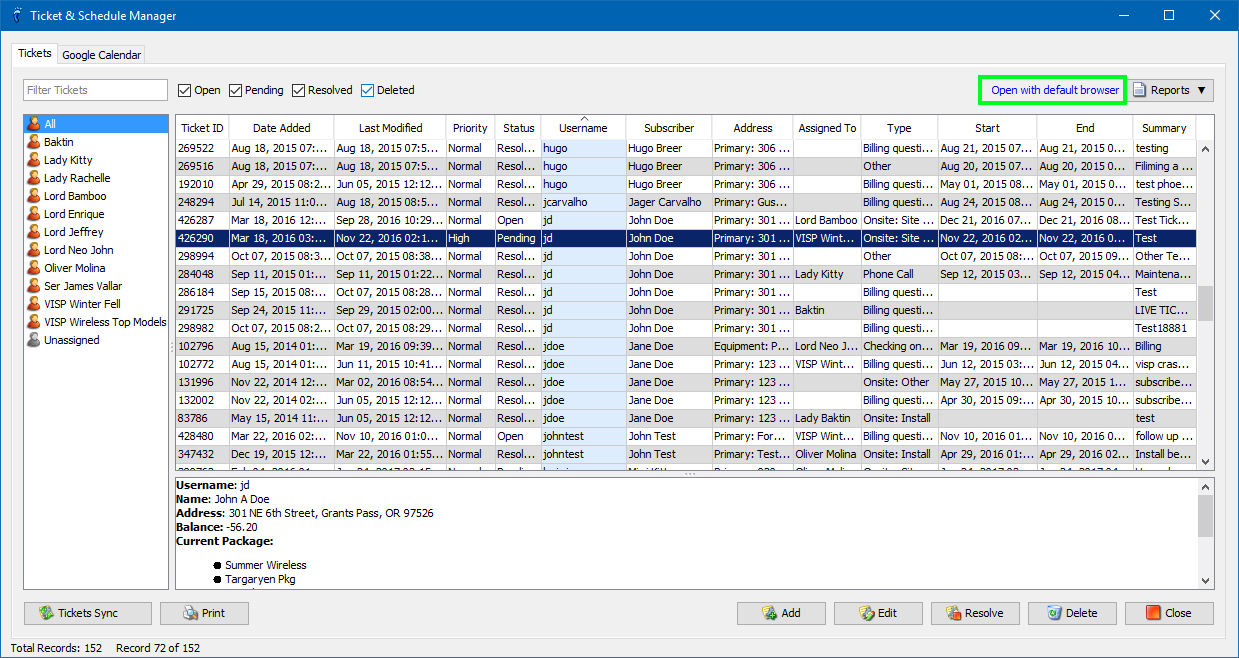 The web version loads tickets faster and lets you update with lightning speed. It is still currently in Phase 1, and not all the features of the current TSM are available in the web version.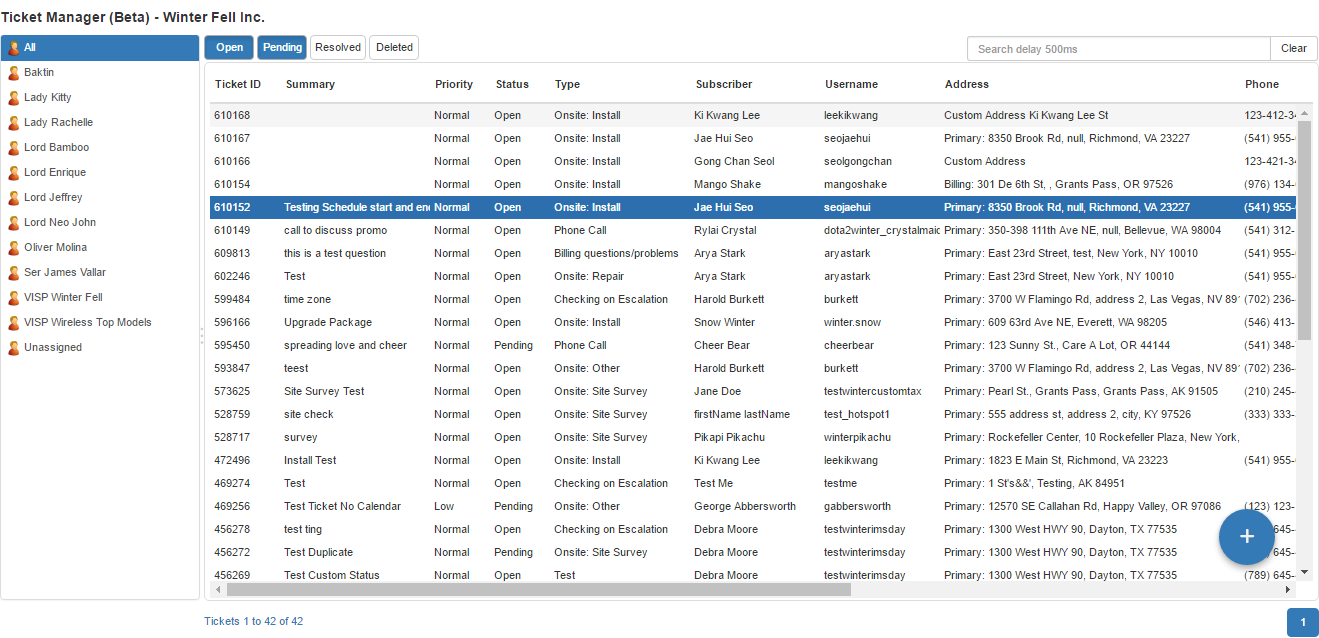 In the web version of the current Ticket and Schedule Manager, you will be able to do the following: add and schedule tickets, update tickets, and post ticket notes.
All updates will happen real-time only if all of your app users are using the web version of the Ticket Manager. Also, scheduled date and time will automatically populate when clicking Schedule button in the web version.
This is an evolving project, so watch for updates.