UBO 8 Beta : Use range for date type fields in the Advance Filter window
You can now filter subscribers in the main table by date type fields using flexible ranges. You can use the resulting list to send promotional emails, for instance, to subscribers who have been with you for 2 years, based on their Setup Date. Or you can send payment reminders to subscribers whose paid-through dates are behind a month.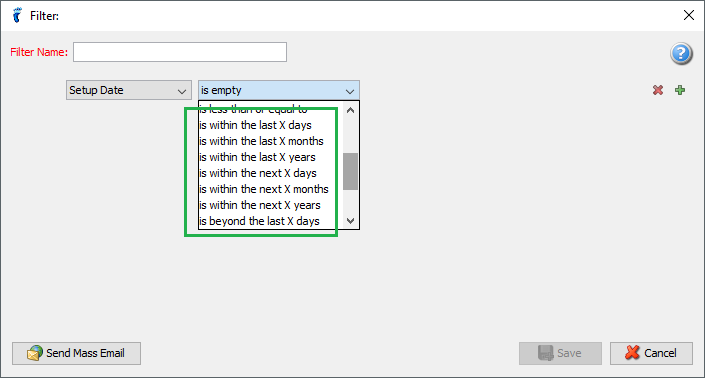 For details on how to access and use the feature, you can check out the Filter manager help file.