On February 7, 2017, we announced a new web-based ticketing system preview was now available in the new V8 beta.  If you haven't read it, you can catch up on that announcement here. This is a preview of coming attractions in version 8 and a proof of concept of a powerful new architecture on which version 8 for the web is being built.  We mentioned that "This is an evolving project, so watch for updates."
We're now pleased to announce two new updates:
Now when you add a new ticket, ticket templates populate in the Add New Ticket popup. These are the same ticket templates that you have created in the ISP Settings window under Application > Ticket Types.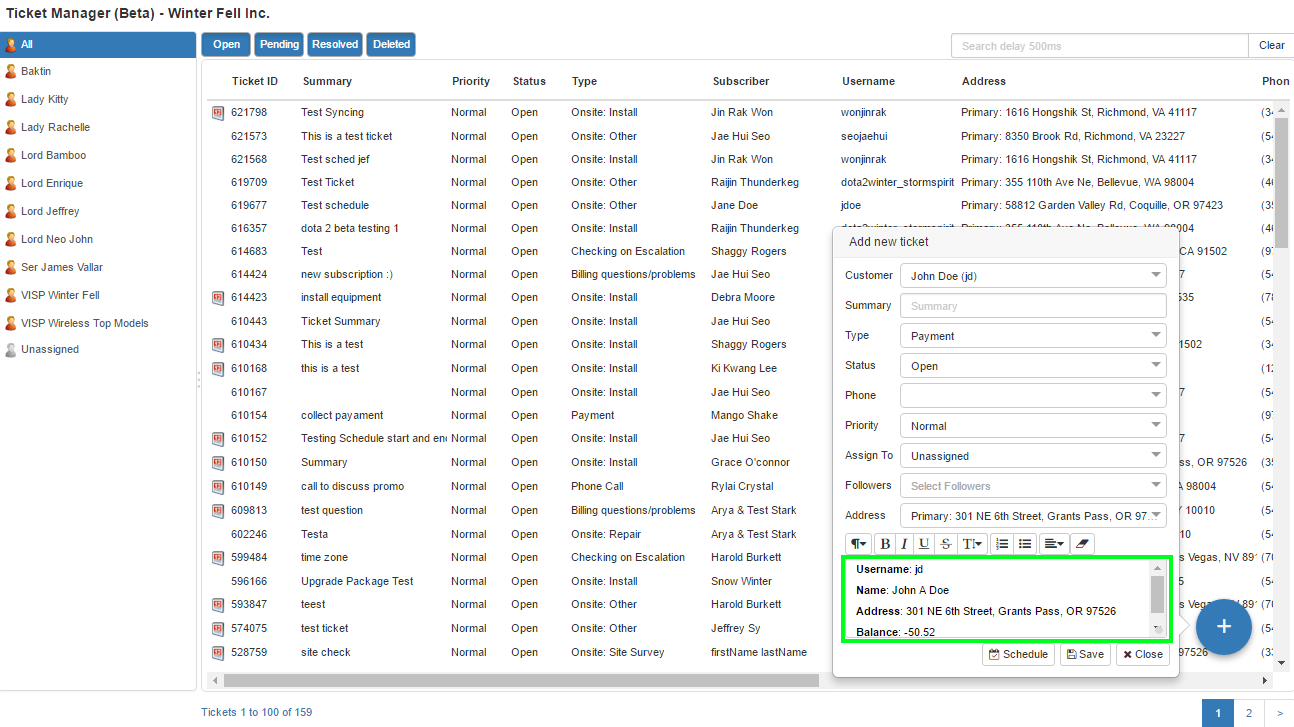 Also, you can now sync your Google Calendar technician and schedule date changes. Simply hover on the + button and click Ticket Sync.  This button is displayed here until the automated background sync is implemented (coming soon).