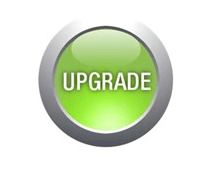 Ultimate Back Office version 6.1 beta has hundreds of improvements and is currently being used by over 40% of Ultimate Back Office app users. We're now pleased to announce the official release of version 6.1.
Version 6.0 will continue to function, but will no longer be available from our download page and after June 10, all earlier versions will no longer be supported with bug fixes to allow development resources to focus on developing cool new features and technologies.
Here are some of the major new features in Version 6.1:
Powerful SNMP equipment monitoring for towers, sites and CPE
Rapidly Refund IP Pay credit card transactions directly from UBO
Enhanced PayPal support
Captive Portal Configuration from ISP Config
New Services can be added in Packages including Labor, Fiber and Other Connection types.
Tower Coverage Integration to instantly qualify subscribers
Auto-pay support for your VISP every month
Save your favorite reports with a single click, and see which ones you opened recently
Support for DHCP IP Provisioning (also supported by previous versions)
Support for Backup Radius (also supported by previous versions)
Many more improvements under the hood.
If you haven't already tried version 6.1, give it a whirl with just a few clicks. If you have any questions about any of these new features, feel free to call or email.
Thanks to modern technology, the upgrade is painless. Version 6.1 is fully backward compatible with earlier versions, but let us know if you have any problems and your trusty visp.net development team will get any issues fixed rapidly. Help files for each of these features are being developed over the next few weeks, which will be linked to this Nuuz article for your quick reference.