Until now, posting subscribers' credit card payments has been at least two steps: one step to run the credit card and a second step to post the payment in Ultimate Front Office™.
Now, Ultimate Front Office™ 5.0 Beta not only records the credit card payment but can now actually process the credit card with a single click.  Here's how it works:
If you have an IP Pay or Authorize.net account, the software will use your account to process all subscriber payments. Just set this preference in the ISP Configuration. If you don't have one of these services and would like to get set up, IPPay provides special discounts for visp.net partner ISPs.  Call Dave Thomas at 541-955-6905 for more information.
If you do not have a Merchant account setup with either of these two providers, the software can also use visp.net's merchant account to process the payment and credit the full amount, less processing fees, to your POG account with visp.net.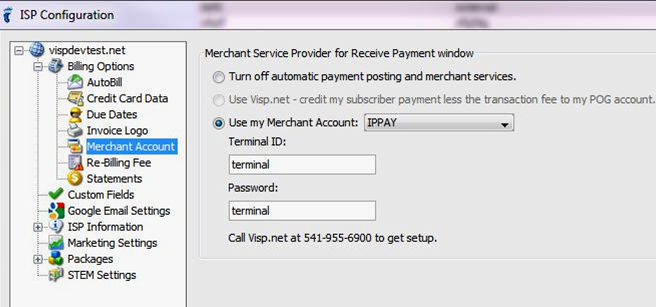 This automatic processing is just a click away. Open the Receive Payment window for a subscriber whose payment method is credit card. Enter the payment details, then just click the Process Credit Card Payment Now checkbox at the bottom left of the window. The software will immediately confirm the status of the card processing.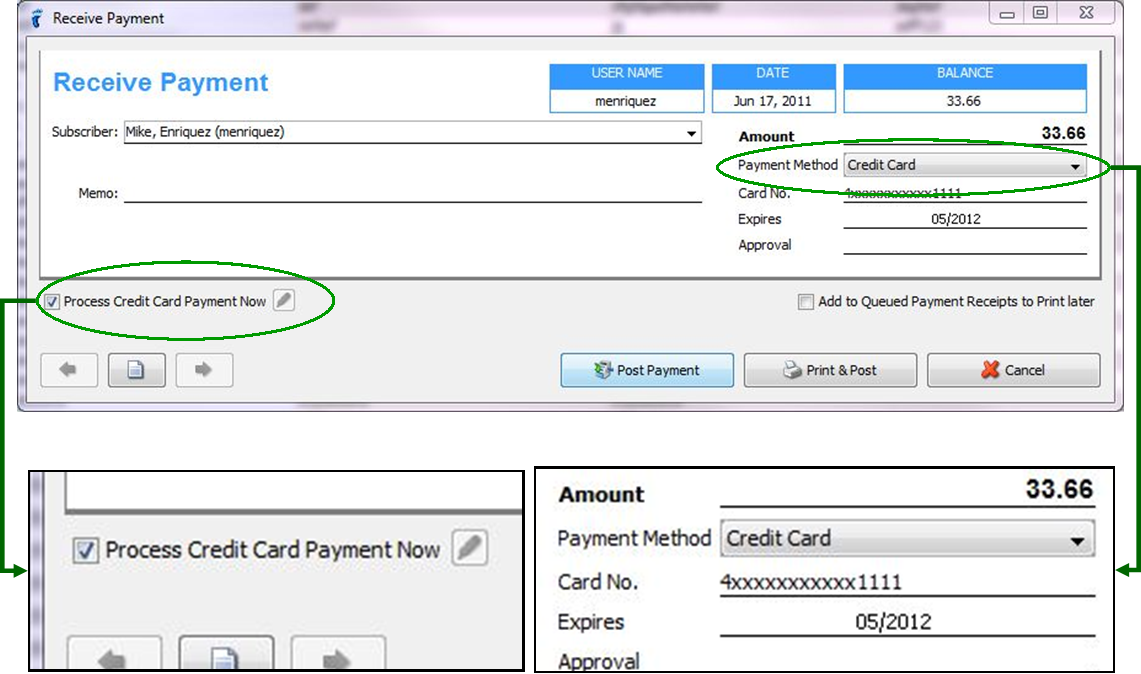 Access the beta at https://visp.net/betarun — just log in with your current username and password, and your data will automatically load.