When you can't find the address of your next install and you can't go online to check, what do you do? Call your office for directions? What if you forget the credentials to the CPE you're setting up? Do you take out another lifeline and phone a friend this time?
You do installs in rural areas, surrounded by trees, you know you're going to get poor cell signal sooner or later. Having a few sheets of paper showing what you're installing, when, and how to get there, can help.
Presenting the Customer Summary Page!
As the name suggests, it's a printable summary of your customer information. It contains the following:
Primary and billing address and contact information of the subscriber.

Network and account portal login

List of services or subscribed packages

Assigned equipment, including MAC address, and IP's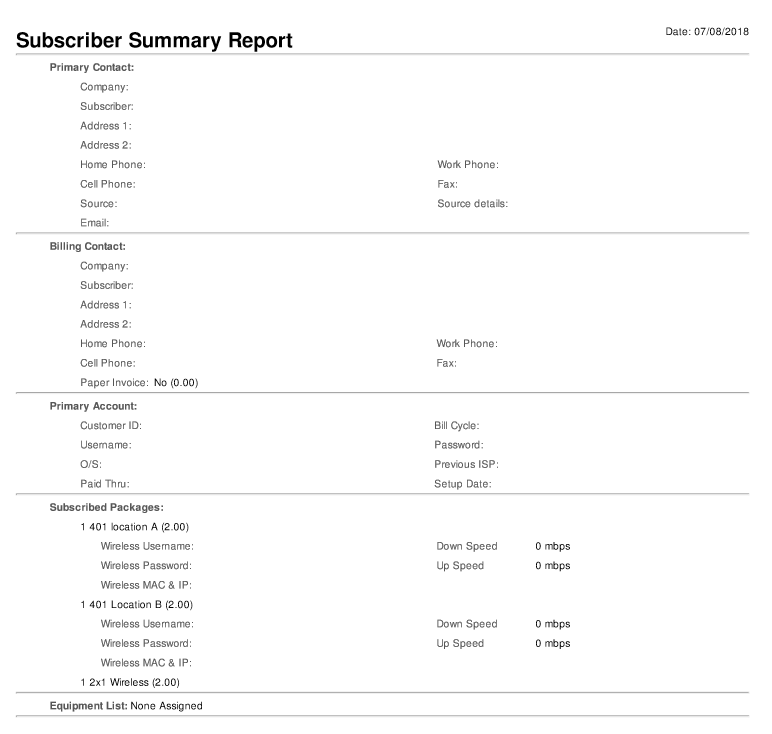 To generate this report, right click on your subscriber and select Subscriber Reports from the pop-up menu. Click on Print Subscriber Summary. The report will open in a standalone viewer but you may also open it from your default browser.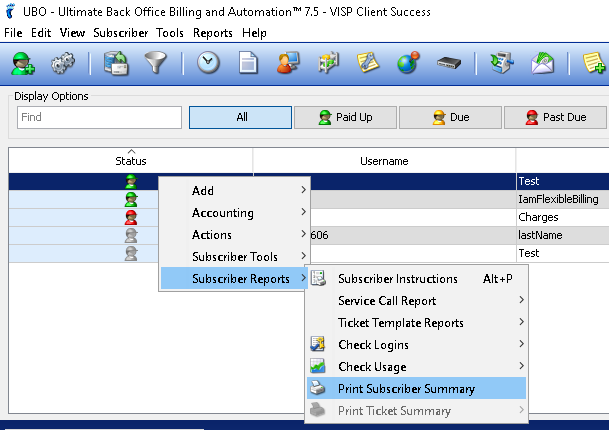 You may print a paper copy of the report using the Print Option from your PDF viewer or default browser. Give a copy of the page to your installer as well as to your subscriber, for reference.
Pro Tip: Include landmarks in your Customer Summary Page to help installers get to the subscriber's location faster.