You can generate the html files, which you can then upload to your Mikrotik router. You may use point to or use the html files to customize your Captive Portal in the Ultimate Back Office software.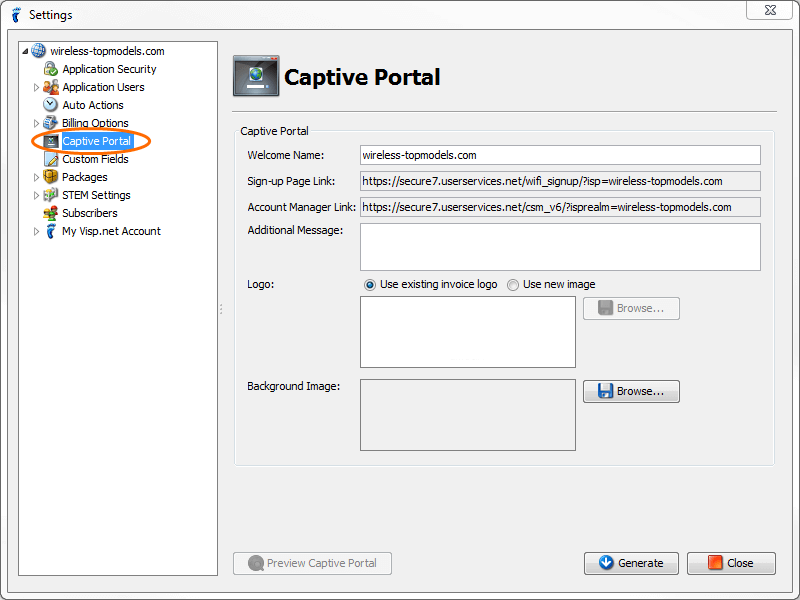 Open the ISP Config window and go to the Captive Portal panel. The Welcome Name (which is editable), Sign-up Page Link (which is not editable), and Account Manager Link (also not editable) fields are already pre-populated, so you only have to fill out the Additional Message field (optional).
If you want to use your own logo and background image for the Captive Portal page, you can click on the "Use new image" option and browse for the desired images from your local storage.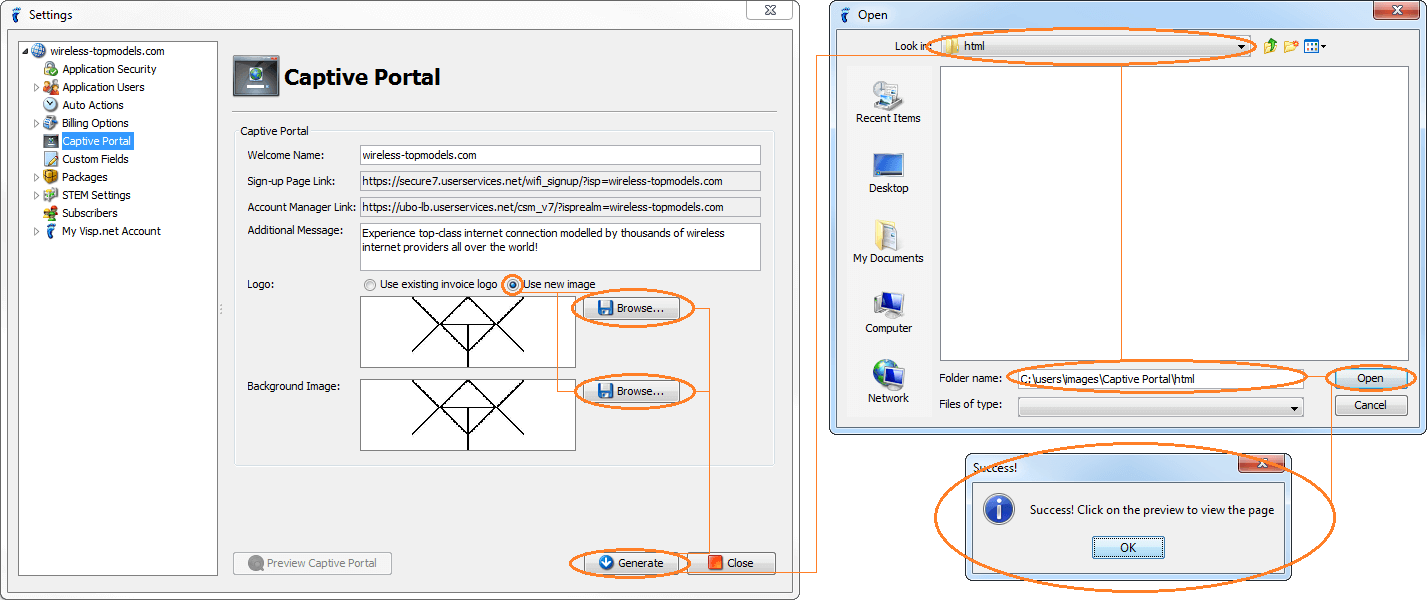 Once you are done selecting the image files, click on the Generate button to generate the html files. Your system's Open file window will be displayed so you can select the directory where the files will be saved. After selecting a directory, click on the Open button. A "Success!" prompt will be displayed once the files have been generated.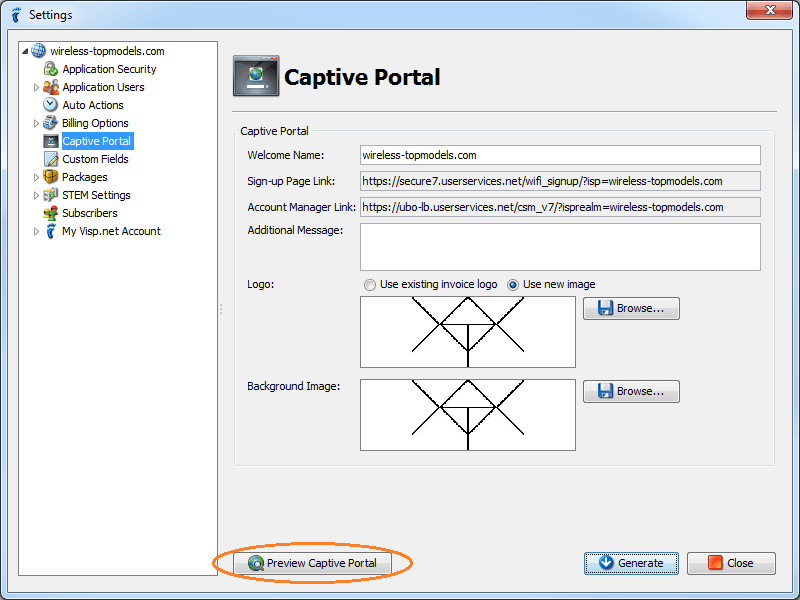 After generating the files, the Preview Captive Portal button will be enabled. Clicking on the button will show you a preview of what your Captive Portal will look like once the generated files are uploaded to your Mikrotik router.