In the Mass Email Manager, you will be able to update an existing subscriber mass email filter without going to the Filters panel. Here's how:
Uncheck subscribers that you don't want to send the mass email template but are included in the assigned To filter.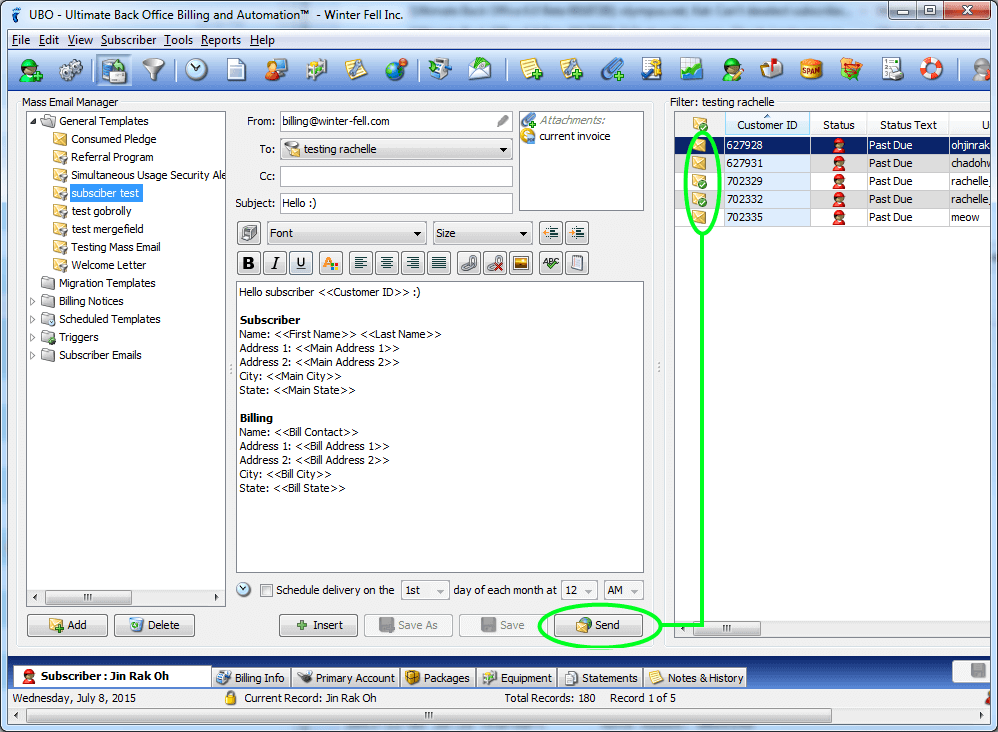 Click the Send button to send the mass email template to the remaining selected subscribers.
A message prompt will appear to inform you that the mass email is now in queue to be sent to your selected subscribers. Click OK.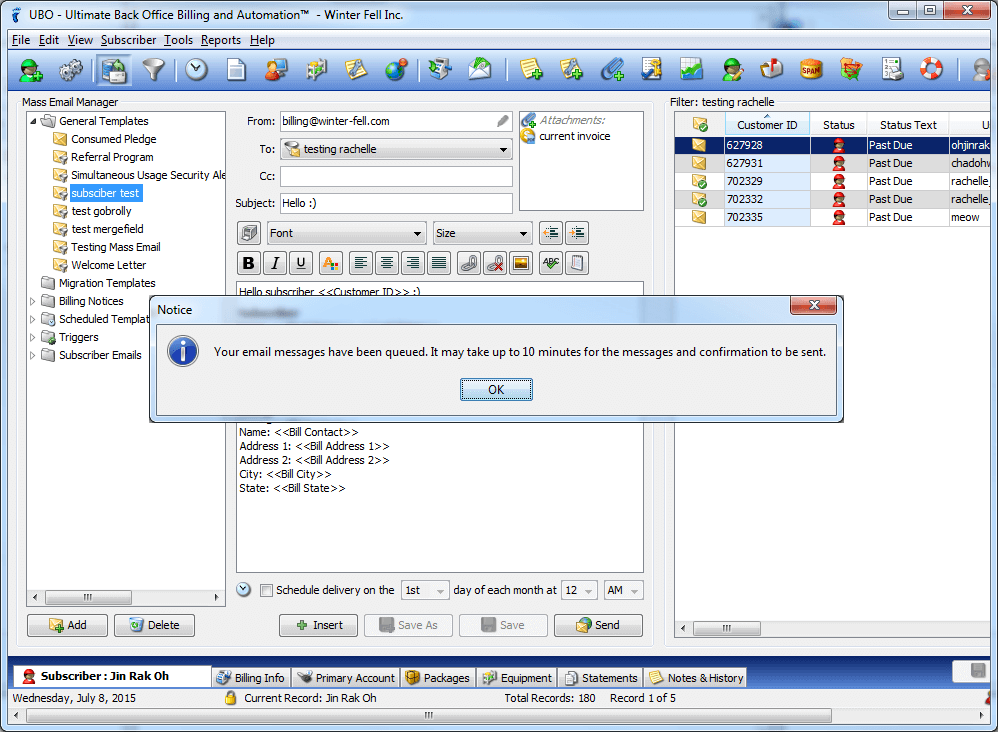 A window will appear so that you may choose to do either of the following:

Save to current filter – This option will update the existing assigned To filter with the unselected subscribers.
Save as new Filter – This option will allow you to save another filter with the same conditions as the current filter and the unselected subscribers.
By saving the filter, those unselected subscribers will be remembered and will not be included in the updated current filter or the new filter.

Once you have chosen which of the action items you want to do, click OK button. If you don't want to save the updated filter or add another filter, simply click the Cancel button.