Section 5.3 of the FCC's 477 reporting requirements is for all blocks where you *can* provide coverage, not just the blocks where you have subscribers. Be sure your report in Section 5.3 is accurate to help prevent large telcos from securing government funding to roll competing services in areas you already have coverage.
Ultimate Back Office reports the blocks where you have subscribers and does not yet have a means to show your entire coverage area and the blocks covered by your network. Exporting this detail is a function of a coverage mapping system.
So in order to accurately represent your coverage for Section 5.3 of the Form 477, we recommend consulting with a coverage mapping provider, such as TowerCoverage.com who can build the report for you.  Building the report is a complex and still somewhat manual process, so there a modest fee of $250 per report. TowerCoverage.com also integrates with UBO to enhance it's mapping power. Simply enter your account details in the ISP Config > STEM Settings.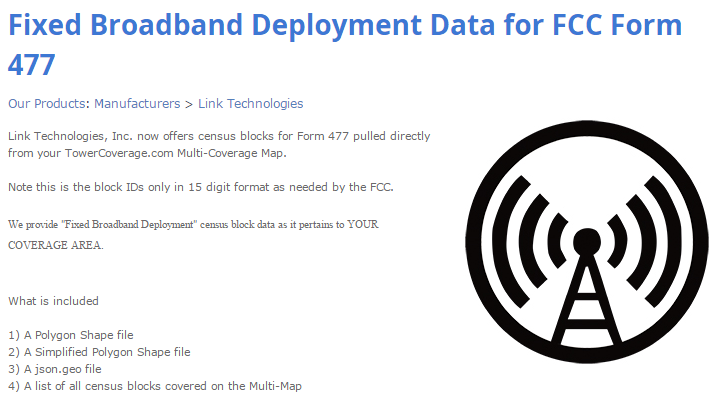 Note: Extended submission for FCC report is until December 11, 2014.