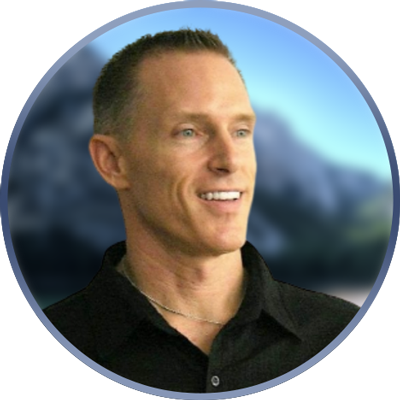 Todd Grannis
CHIEF EXECUTIVE OFFICER
In 1990, before the primordial internet was formally opened to the public,
I co-founded a Bulletin Board Service (BBS) called Public Data Network. Our claim to fame was the invention of chat technology called "Chatlink!" that connected BBS providers into the world's largest BBS chat network with users in over 80 countries worldwide.
As the Internet grew, BBS systems became obsolete and many BBS providers evolved into ISPs. Public Data Network evolved into an ISP but we also developed a unique technology to wholesale local and national ISP hardware facilities. This gave birth to "Virtual ISPs" that could offer ISP services without the massive ISP hardware investment. We then developed software they could use to activate and invoice their subscribers. That's how Visp.net came to life in April 1996.
Since then, our team continues to innovate billing and automation solutions for ISPs. VISP supports growth with an industry-leading service team dedicated to extraordinary service and LEAN principles to increase ISP margins and make the lives of ISP operators easier.
In my spare time, I study fitness, nutrition, longevity, history, physics, permaculture, philosophy, psychology and blockchain technologies. I'm driven by a personal mission to improve life for my family and friends and to make the world a better place. I love spending quality time with my beautiful wife Lowella raising our three sons and two adopted children.
I joined Visp.net in September of 2019 as the Lean Six Sigma Consultant. Prior to Visp, I was the Business Excellence Manager at Hinduja Global Solutions where I lead continuous process improvements which resulted in multiple Best Manager awards and highest revenue impact for Continuous Improvement projects closed.
In my daily work, I utilize Lean and Six Sigma problem-solving methodology to benefit the company in additional revenue and cost savings every year. The value that informs my life and career is excellence. My favorite verse related to this is found in Philippians 4:8, that says "Whatever is true, whatever is noble, whatever is right, whatever is pure, whatever is lovely, whatever is admirable—if anything is excellent or praiseworthy—think about such things."
I graduated with two Bachelor's degrees in Computer Engineering and Electronics and Communications Engineering. I am a professional electronics engineer, and a certified Six Sigma Master Black Belt.
When I am not in my office, I am doing my online ministry. I am also a worship leader and deacon of our community church.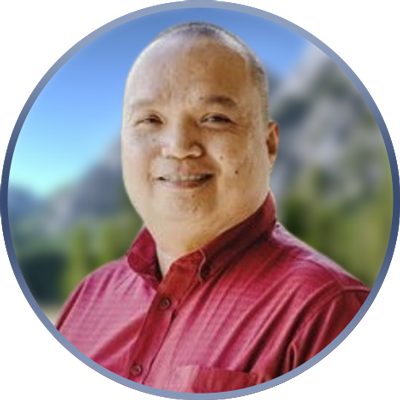 Peter Ferrero
DIRECTOR OF OPERATIONAL EXCELLENCE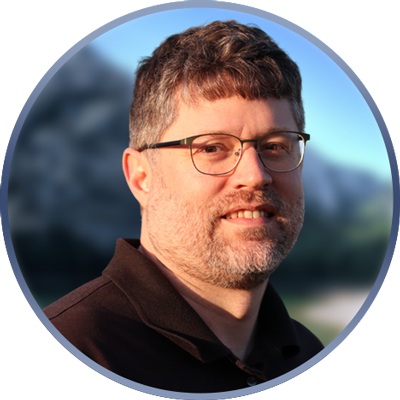 Joshaven Potter
DIRECTOR OF TECHNICAL SOLUTIONS
I joined Visp.net in September of 2018 as a sales engineer and customer troubleshooting consultant. Before working with Visp, my full-time efforts were as owner/operator of WISP Live, LLC where I assisted in the growth of WISPs all around the world. This resulted in having the pleasure to substantially help more than 200 WISPs start-up and/or grow past major challenges.
I've since settled in at Visp to my passion which is to lead Visp's innovation teams as an intrapreneur to accomplish our product vision. We focus on bringing new value to customers weekly that simplifies service provider success.
It is my personal goal to be the Henry Ford of the communications industry – simplifying the complexity of reaching the world with quality services. Before the assembly line, high-quality, fast transportation was a luxury. I will know that I've succeeded when we have revolutionized the way our customers serve the underserved and consistent, high-quality service becomes an ISP standard.
I have more than 20 years of experience in a unique combination of software development, ISP engineering and consulting. My heart is oriented to pouring into the success of others, culminating in becoming a world-renowned solutions provider in the fixed wireless internet industry.
I currently live in Plano, Texas with my wife and seven children. You'll find me staying busy with helping ISPs succeed and engaging in local ministries with my family through my local church.
I joined Visp.net in September of 2020 as the CTO. Prior to Visp, I was the founder, architect, and lead developer at Wispmon where I led our company in producing many "firsts" in the industry including advanced mapping, LOS profiling for potential clients, map-based monitoring, and custom provisioning that ultimately led to an unsolicited buyout offer from another competitor in the billing and OSS software space.
In my daily work, I utilize Lean principles to benefit both Visp and our clients by helping to create better processes and procedures to make the best use of our development and technology resources. Ultimately, this leads to less waste, faster production times and overall better satisfaction for our clients.
A value that informs my life and career, and one of the things that attracted me to Visp is the "I" which stands for integrity. I'm a big believer in living up to one's word and strive to do that every day.
I studied Electrical Engineering at the University of New Mexico, graduating with a BSEE. I am also certified in Project Engineering. I currently live in Fort Worth, TX with my wife and son, and have a daughter in college. You can find me staying busy with family activities, soccer and off-roading in my heavily modified '77 IH Scout.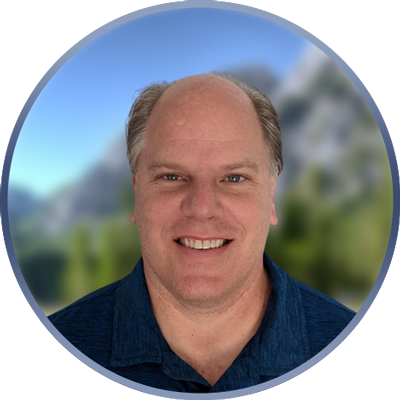 Cameron Crum
CHIEF TECHNOLOGY OFFICER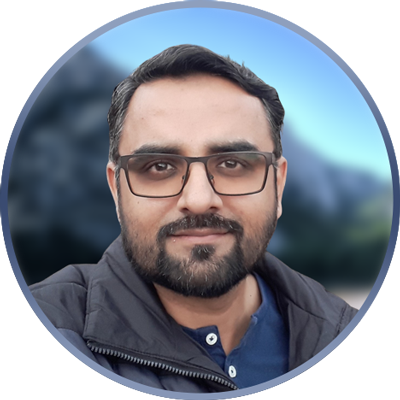 Ehtesham Ahmed
DIRECTOR OF DEVELOPMENT AND AGILE COACH
I joined Visp.net in Apr 2017 as a Software testing specialist and have also become an Agile Coach. I was the head of testing at Ibex where I managed a large team of Software testers that enabled high-quality software delivery to clients.
In my daily work, I utilize the Scrum framework to benefit all the teams across the organization by creating an organic network of teams that is efficient and effective.
I currently live in Pakistan with my family. You can find me staying busy with books whenever I have a little free time.
I'm a software engineer and web developer by profession and am currently the Director of Organization Coordination at Visp.net. I'm responsible for the daily execution of the company's strategy and coordinating with the our teams and partner vendors so that our company, vision, goals and objectives are met.
Apart from developing software and websites, I fulfill my passion for blogging, videography and photography during my free time.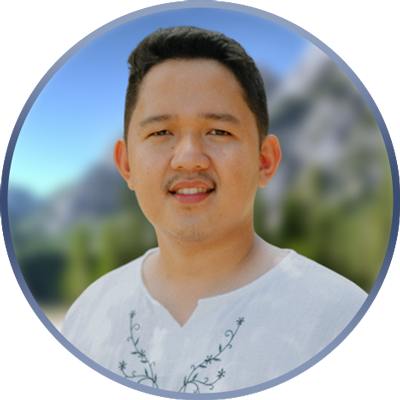 Dan Pacquiao
DIRECTOR OF ORGANIZATION COORDINATION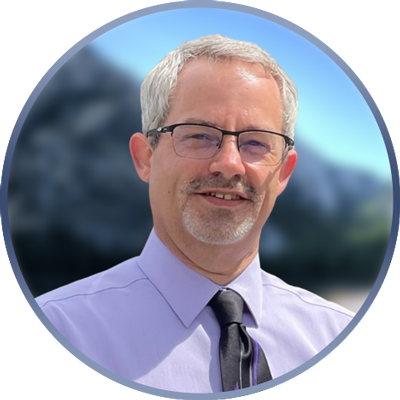 Dave Thomas
DIRECTOR OF CLIENT RELATIONS
I'm a customer service guy with a 30-year sales career that I built from principles learned from business gurus, like Jay Abraham, Steven Covey, Peter Drucker, and Anthony Robbins. But, my passion for excellent customer service is the key to my success.
Right now, I manage customer service, sales, and marketing operations for Visp.net. But, I'm really just a principle-centered, service-focused dude who loves his family, dogs and working with people who have the drive to succeed.
I joined the Visp.net team as a director and product owner of our new Payment Solutions department in Q4 of 2021.  Before Visp, I was a business owner of SecurTech, specializing in security, CCTV, and computer repairs.  I stumbled into payment processing 15 years ago by chance and have loved every moment.  Since then, I have made it my full-time profession by working exclusively with ISPs and telcos for the past seven years.  I work hands-on with our onboarding department to ensure our ISPs receive a smooth onboarding experience while managing partner relationships and revenues for the company.
I recognize and value clients' trust as I strive daily to exceed their expectations.  My experiences throughout my life have instilled in me the discipline it takes to build confidence in meeting goals and building rapport, while applying my expertise and market knowledge in a rapidly evolving, high-profile space to serve our ISPs.  I love the core values Visp promotes to its ISPs, striving to live by them daily.
My goal with Visp is to revolutionize the market regarding processing payments and shape the future of our ISPs while extending our 'white glove' service promise to maximize our partnerships with our ISPs to the fullest.  Visp.net's expanding suite of products and features is everchanging and growing, as are the methods to process those payments for our subscribers.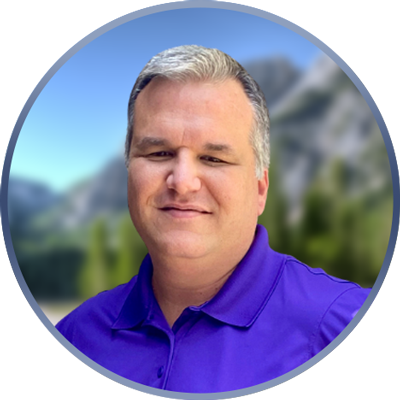 Brad Parnell
DIRECTOR OF PAYMENT SOLUTIONS