Automate ISP tax compliance, reporting and calculations.
Eliminate ISP tax compliance stress with a solution that automates calculations, collections and reports. Avalara's seamless integration with VISP simplifies the tax collection process and keeps your ISP compliant.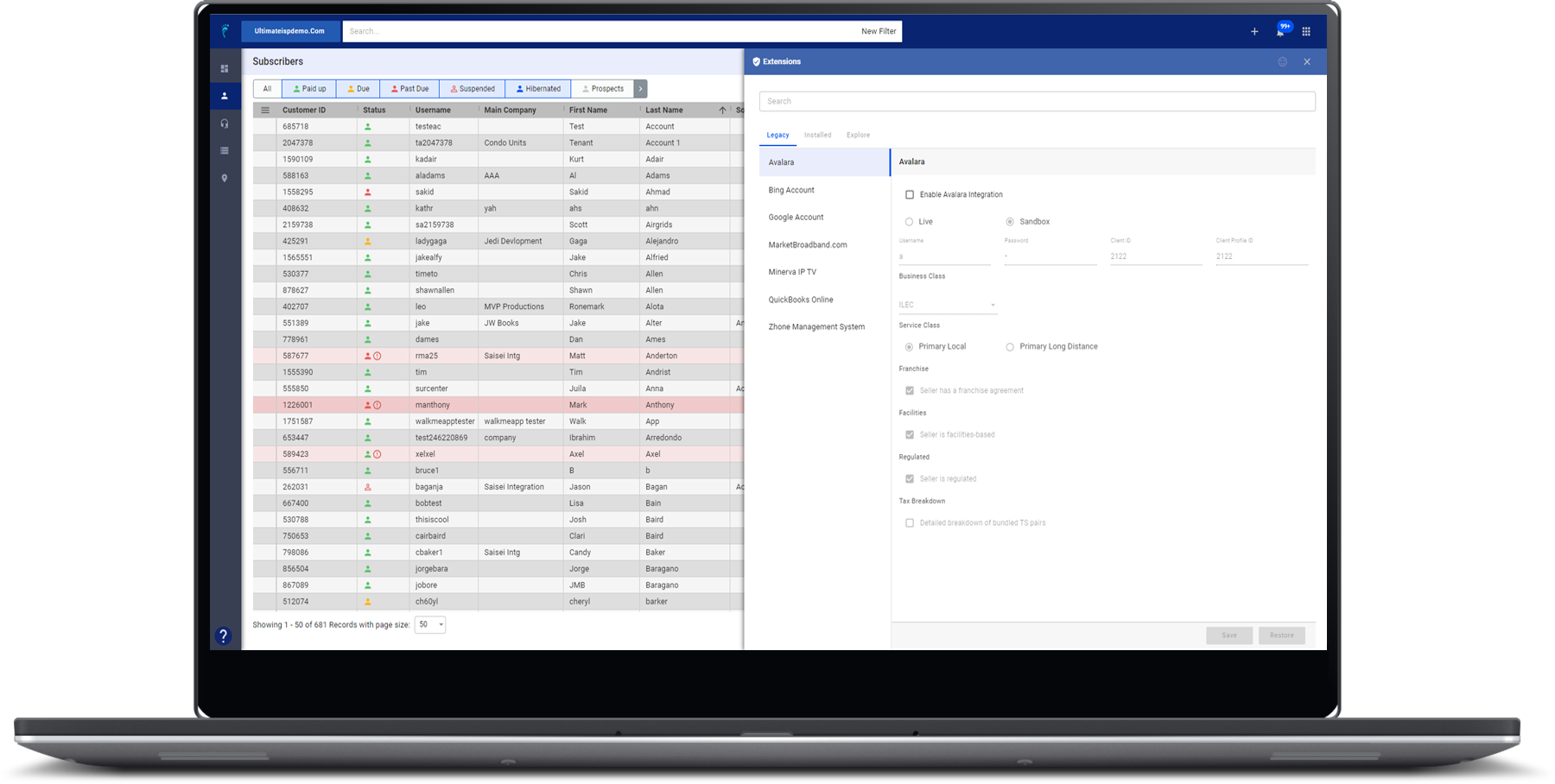 Automatic tax rate calculation for all jurisdictions
Real-time tax calculation for new sign-ups
Subscriber tax exemption support
Tax report automation
In-app Integration

Improve ISP tax compliance efficiency

Reduce manual effort and errors

Save time and resources

Avoid fines and penalties

Easy integration with VISP
Integrate VISP with and automate your ISP's tax compliance.

A prebuilt connection makes it easy to start.
High resiliency & scale for real-time or batch processing.
Complex tax logic supports geospatial jurisdictional calculations.
Supports a wide array of communications products and services.
Many Visp.net and customers have already seen the benefits of integrating the two solutions.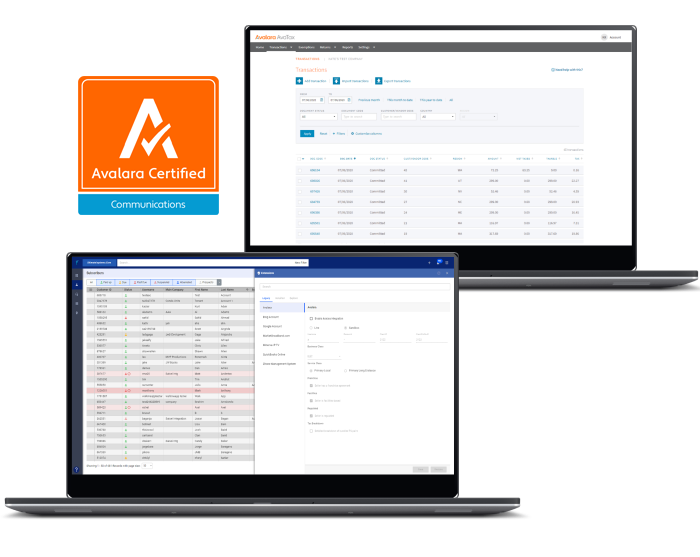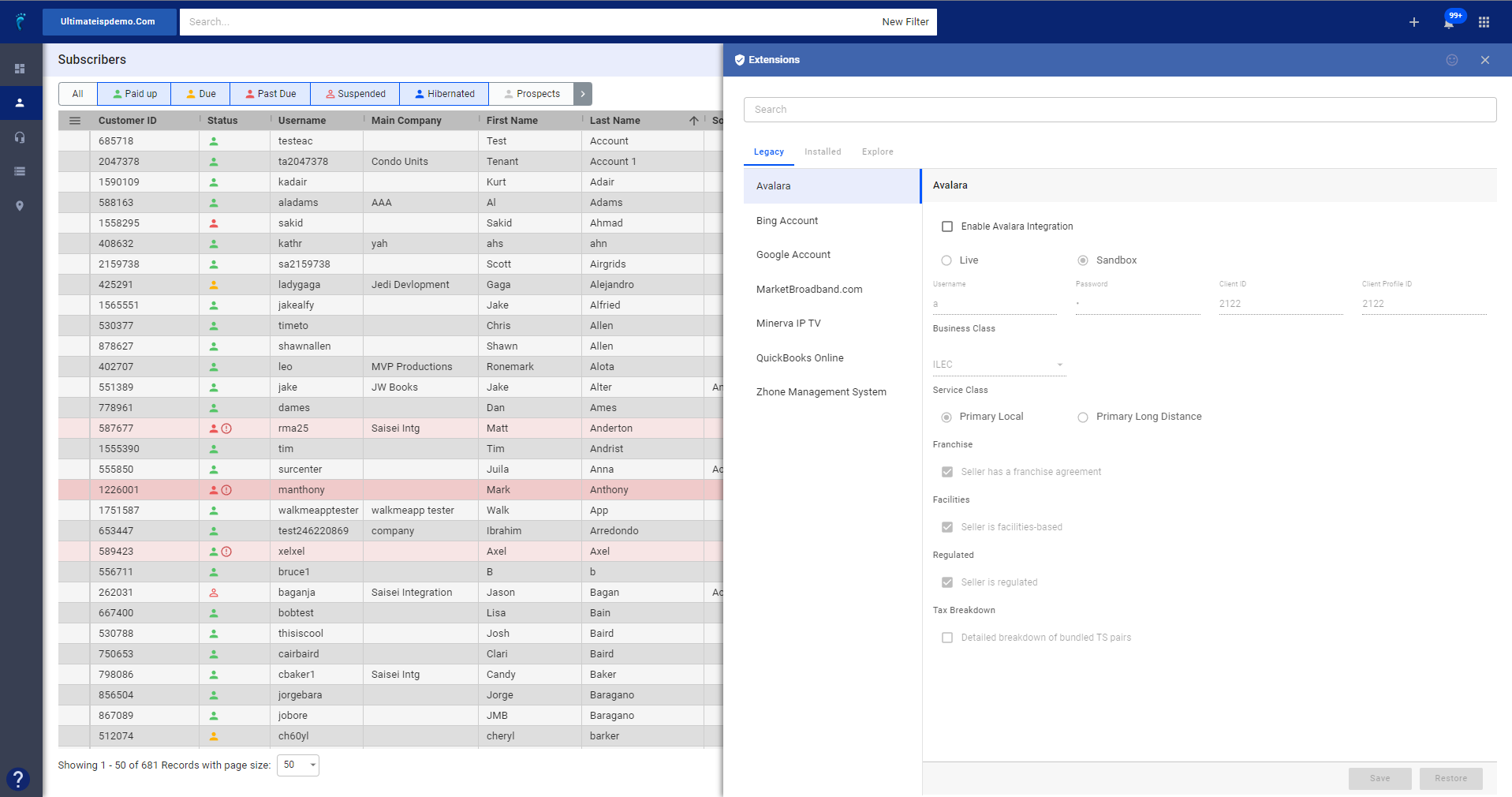 Setting up + integration is easy and straightforward. Follow these simple steps:
Contact Avalara to create an account.
Log in to your VISP account
Go to the "General Settings" tab and click on "Extensions"
Select "Avalara" as your tax engine
Enter your account details
Configure your tax settings as needed.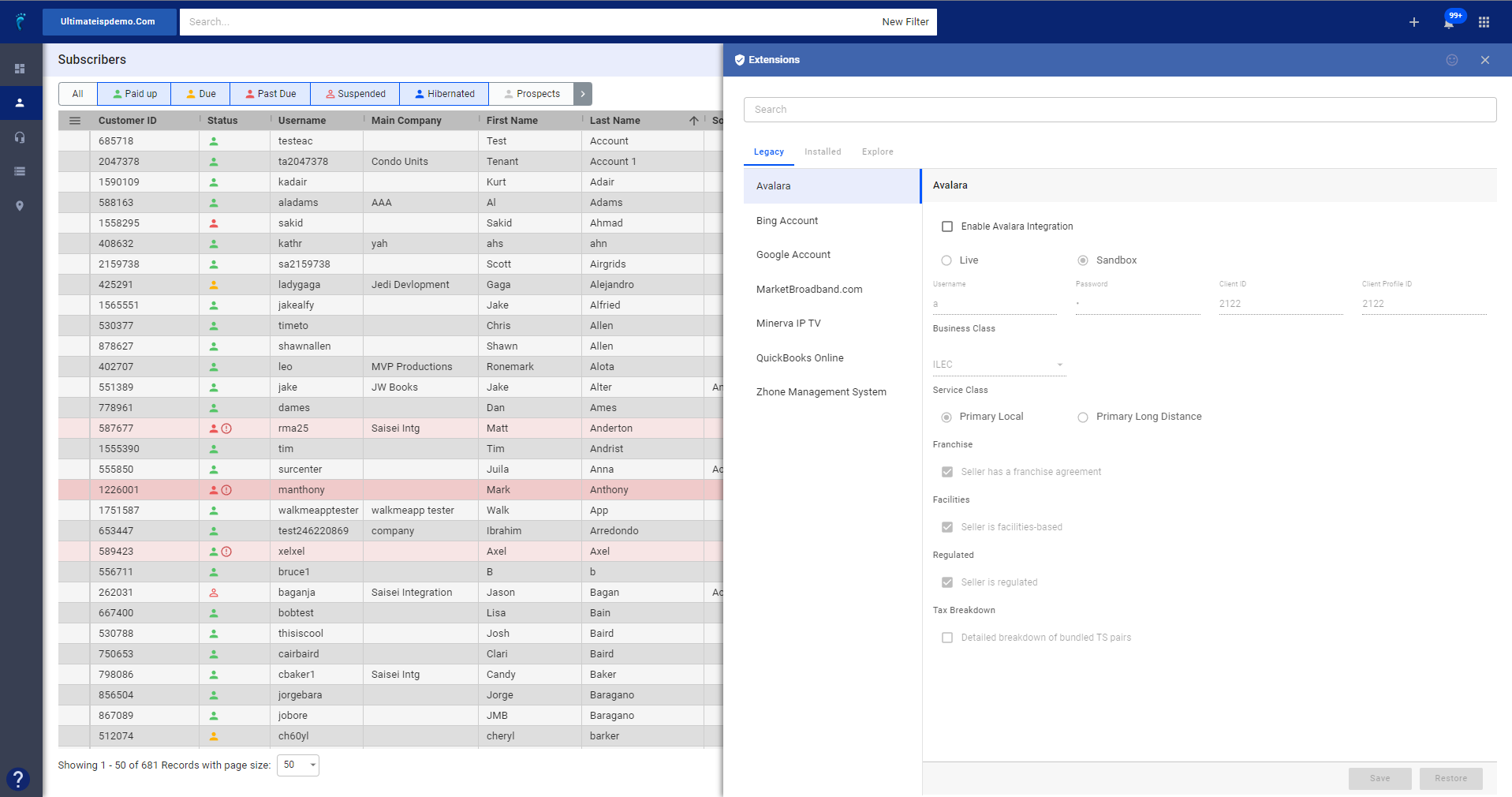 Integrating VISP with can save you time, reduce manual effort and improve accuracy in tax compliance. Take advantage of this integration today and simplify your tax compliance process.
How important is your success?