Build Your Revenue Machine From Proven Strategies For Success
There are Only Three Ways to Grow
What makes one company grow while another seems to just exist? It all relates to how well an organization's leadership team understands and leverages the principles of business growth and success.
One of the best business principles a ISP can leverage is the Only 3 Ways to Grow. It's a straight-forward concept introduced by Jay Abraham and is comprised of three simple steps:
Visp.net aligns its systems to your success
The support services you'll experience using VISP focus on the Only 3 Ways to Grow your ISP. Here's how Visp.net ensures your success:
STREAMLINE
A clean, intuitive billing platform
with concierge ISP support.

If you're attacking your market from multiple positions and your competition isn't, you have all the advantages and it will show up in your increased success and income.

VISP Automates These Repetitive Functions:
E Authentication & Provisioning
E Invoice Creation & Delivery
E Payment Processing & Posting
E Payment Status Notifications
E Payment Suspension & Reactivation
E Redirect for Non-Payment
E Late Re-Billing or Paper-Invoice Fees
E Captive "Pay Now" Portal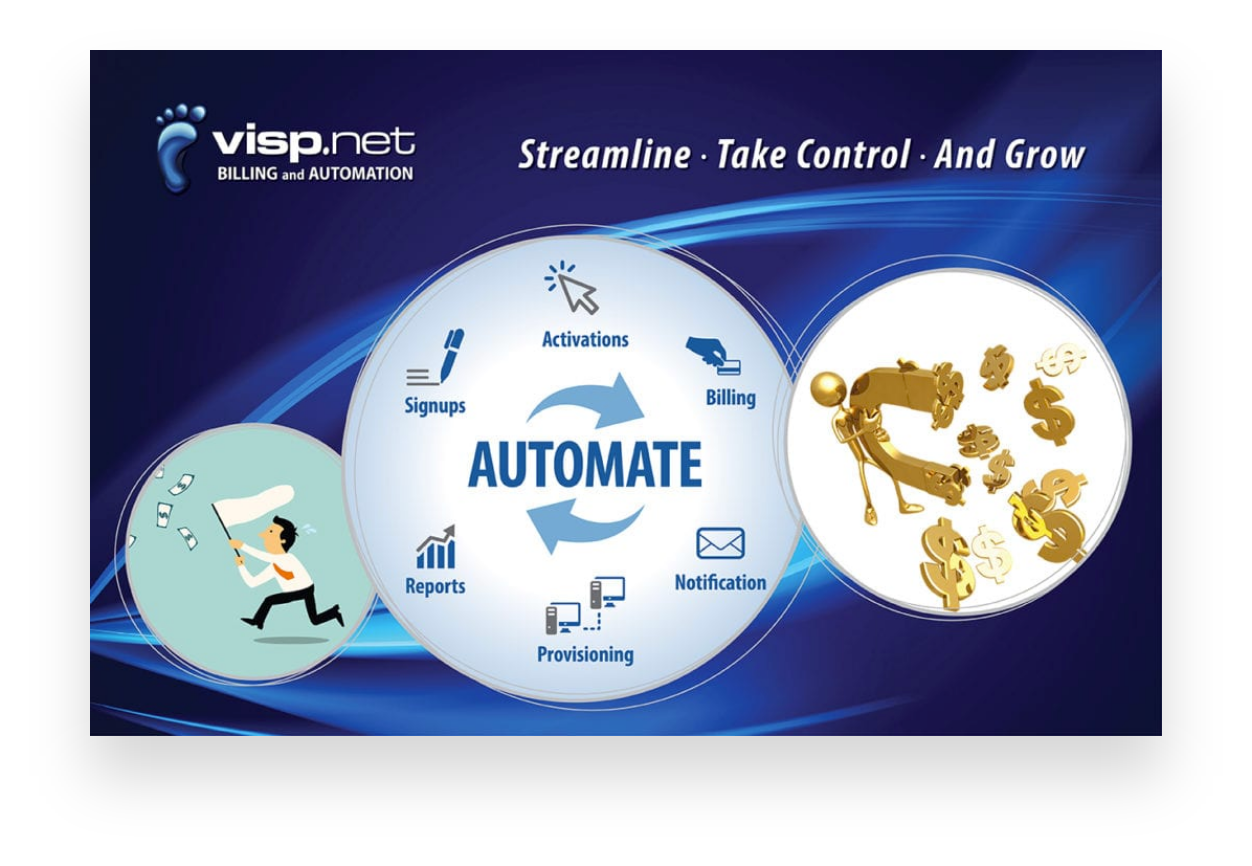 Automation Combined With Business Principles Accelerate Your Success.

Inside an organization, there are only cost centers. The only profit center is a customer whose check has not bounced.