Bill for your current in-house value-added services such as hosting, VoIP, and email directly in UBO, or private label and resell the services provided by visp.net with the Prepaid Support Event service.
 
To add a Prepaid Support Event service to a package, go to ISP Configuration > Billing > Invoicing > Packages.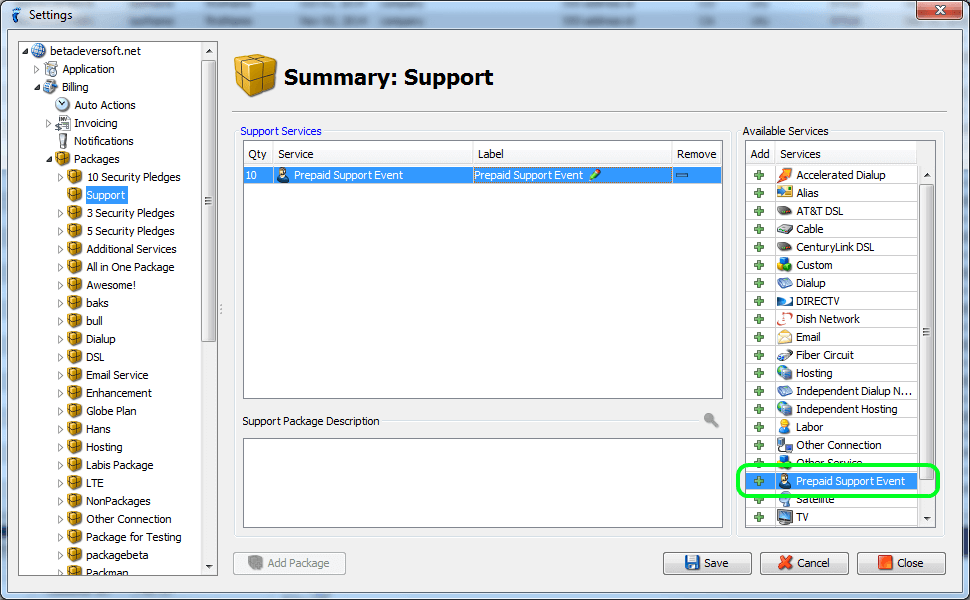 If your package contains this support service only, you can apply the same pricing for the package to all subscribers only, regardless of their billing cycle. You can also set different pricing for each billing cycle if your package contains a combination of different services.
Upon adding the package to a subscriber, your subscriber is automatically activated.



Each time your subscribers consume a support service, fill in the Category and How was this used? fields for information.
To create a support service category, click Add new… and enter a new category name.



Once both the Category and How was this used? fields are filled in, click the Use button to send an email notification to the subscriber.



The email notification needs to be sent first before the support service instance is considered used/consumed.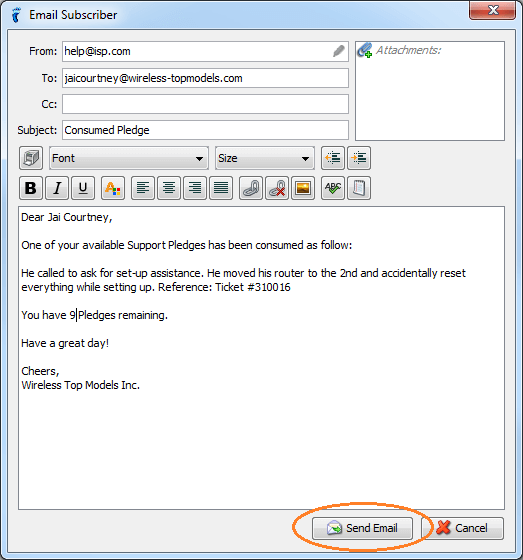 A prompt will be displayed to notify that the support service has been successfully used.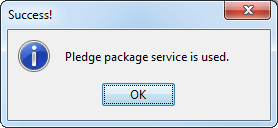 Once the support service instance is used, it will be removed from the Packages tab. Details will be logged and displayed in the Notes & History tab.