While the latest beta version of the Ultimate Front Office is coming your way, our development team has been working double-time to bring you more value in the version you're using now.  We're pleased to announce that Ultimate Front Office now has a Burst Rate feature for those offering WiFi service to their subscribers.
If you offer WiFi, this feature lets you offer your subscribers access to some of your unused extra bandwidth (burst) when the bandwidth is available. It's a great way to make them even happier with your service and could even be an additional source of revenue.
Just set the burst rates in the WiFi service in ISP Configuration –> Packages tab. To do that, click the Limits checkbox in the WiFi service, and indicate the speed limits you'd like. Your subscribers will then have the option to avail the WiFi burst at your specified additional price. And when a subscriber avails the Burst Rates, you can adjust the specific burst for the subscriber in the Packages tab (on the lower part of the software).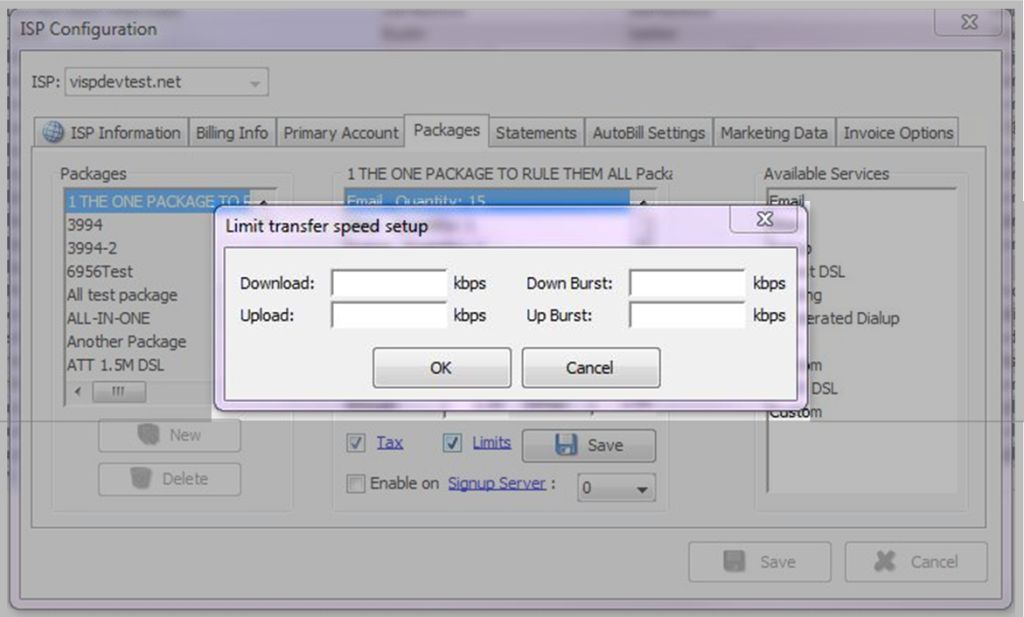 The Burst Rate Feature is another exciting addition sparked by our partners like you. If you have more great ideas about how we can serve you better, please pass them on to us with a phone call to our office or a comment below!