Where you spend marketing dollars is critical. A great ROI ensures your limited marketing budget doesn't go to waste and you protect your territory from being overrun by competitors. Do high-dollar digital ads work better or low-cost efforts like face-to-face marketing? 
Where should you invest your time and money? You may be surprised by which tactics maximize your ISP's reach.  
It's Not All About Digital
Yes, invest in an online presence. After all, the entire world is turning to the internet for entertainment, shopping and socializing. Yet, in 2017 e-commerce only accounted for 9% of sales (1); and in 2020, online sales were estimated to be a whopping 19.6% of all retail sales.(2) 
This calculates to more than 80% of money changing hands in the "real world." Marketing that puts you in front of your community attract more of the cash that's spent in your neighborhood into your WISP. 
Use face-to-face marketing tactics, like door-knocking campaigns, attending fund-raisers as a sponsor and renting a booth or table at community events. Not only are you in front of your target market, but the cost and time investment for these tactics are low!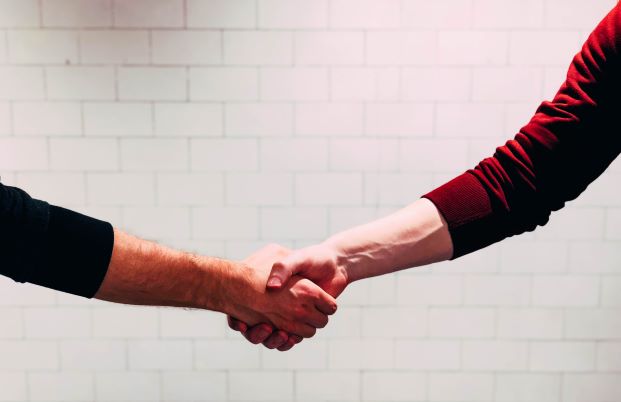 Face-to-Face Marketing Works
In-person customer acquisition methods offer clear advantages — they build trust and connections faster and have a greater chance to generate positive word-of-mouth. In a recent survey, 61% of marketers believe that face-to-face marketing is the most important sales and marketing channel.[3]  
Studies show handshakes before interactions have positive neurological effects. A study by the Beckman Institute shows that they boost positive feelings and can create familiarity during the in-person conversation that follows[4]. 
And, there's strong evidence that in-person marketing closes deals. The Event Marketing Institute's EventTrack Survey interviewed event attendees and their findings  support the positive impact of face-to-face marketing:
       

70% of consumers become customers because of trust and rapport built during an event,

       

80% of consumers said physical brand experiences help them make purchasing decisions, and

       

98% of customers are drawn to purchase after an event.[5] 
Offer future subscribers the service they'll get after they sign up to build the rapport that starts long-term relationships. You'll close more sales and be on your way to market domination.
Wait… There are Even More Benefits 
Become an influencer in your area by leveraging photos from community events as content in an organic social media campaign. Community news and human interest stories engage people and fun images shared during and after an event will create more awareness about your ISP. 
Share pictures of staff interacting with neighbors in face-to-face interactions (with their permission) on Facebook, Twitter and Instagram. Use hashtags to identify the event, your ISP and subscribers to make content "findable" during Google searches. 
As you prepare to win in 2022 and beyond, go even further with a billing and automation system that streamlines operations, controls billing and collection and has a support team that's committed to your success. And, the concierge-level support you'll receive as a Visp.net customer saves more time and money, so you can use them to advance your growth. 
Thank you to Marilia Castelli for featured image and Chris Liverani for the in-article image. Their work can be found at unsplash.com. 
1- Statista, e-Commerce Share of Retail Sales in U.S., 2017, https://www.statista.com/statistics/379112/e-commerce-share-of-retail-sales-in-us/ 
2. Digital Commerce 360, U.S. eCommerce Grows 32.4% in 2020, 2021, https://www.digitalcommerce360.com/article/us-ecommerce-sales/ 
3-Bizzabo, 2021 Event Marketing Statistics, Trends, and Data, 2021, https://www.bizzabo.com/blog/event-marketing-statistics  
4 – McGaughey, S.; Science Reveals the Power of a Handshake; Beckman Institute, 2012; https://beckman.illinois.edu/news/2012/10/dolcoshandshake
4 – Promotional Space; 2018; https://www.promotionalspace.com/blog/face-to-face-marketing-tips-its-easier-than-you-think