Why Lean Matters to Your WISP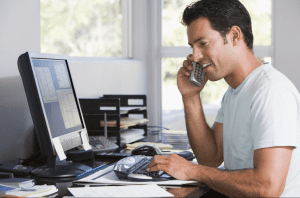 Reducing Waste Unlocks Profit
How Lean Principles Contribute to Your Bottom-Line
One of the on-going issues most business owners have, no matter how successful they are, is how to maximize profit. It's not uncommon for businesses to throw money at advertising and marketing campaigns without seeing much traction.
Another thing they do is to start cutting costs, but they're not strategic — they're literal. Owners cut-back employee hours, quality of the hardware they use, marketing expenses and some even take on more work for themselves to save on labor.
There is a better, more strategic way to reduce costs and unlock profit.
Model after a Master of Efficiency
Lean was first developed and implemented by the Toyota corporation in the 50's and 60's. Manufacturing process improvements were implemented to reduce quality issues and time-wasting procedures. Gains produced by Lean included consistent and predictable quality, lower labor cost, faster and more efficient production systems. Since then, Lean has become a widely accepted principle used by businesses of all kinds.
This article discusses the basic principles of Lean and the steps you can take to implement your own Lean processes to reduce waste and gain profit.
Pillars of Lean
Continuous Improvement and Respect for People are the two guiding principles of Lean.
Pillar 1: Continuous improvement enhances the process of delivering a quality product or service by identifying opportunities to streamline workflow and reduce waste while adding value to the operation through better efficiencies.
The basic steps of continuous improvement are:
 Identify operational waste
 Plan for better efficiency
 Execute efficiency improvements
 Review the results
Each one of these steps is crucial to the cycle, from identifying issues, such as long customer service calls or making multiple trips to activate a new subscriber, then developing a plan to improve the issue, executing the plan and measuring the results.
The beauty of the Lean principle is that it's a continuous improvement process shared and performed by your entire team. Lean applies to every part of the business, each department, process and person benefits. Every team member can identify areas for improvement: is it an inaccurate inventory system that impacts efficient installs or something else? When your entire company commits to the process of Lean, you'll remove waste,  increase quality, improve results and realize more profits.
Pillar 2: Respect for people occurs at each step of the process – increased efficiency and improved quality reduce cost and drive sales respectively. Lean demonstrates a high level of employee respect by empowering them to make decisions regarding work environment, process and quality. The employee feels a sense of connection, contribution, and purpose to their job and in return, they perform at a much higher level.
Lean leaders provide clear-cut direction that keeps their staff focused on delivering customer value.
Imagine how much better your outcomes would be with streamlined processes where every task done by staff adds value to your customer. With an employee-driven continuous improvement culture based on the principles of Lean your processes and profit continue to optimize day-after-day, year-after-year.
Create a  Lean Culture
Implementing Lean doesn't require a large outlay of cash. In fact, it cost nothing to start and the benefits to your organization are instant. Once you know what to look for and how to fix it, you and your team will find opportunities to apply lean everywhere. It takes persistence to establish a process of continuous improvement that reduces waste and maintains respectful relationships between subscribers and your staff, but it's worth it.
This month, your Visp.net success team will share articles that you can use to improve your WISP's internal operation. You'll produce greater value for your subscribers and focus your staff on the two Lean Pillars to maximize your operation and protect your profits