WISPAPALOOZA is here — the networking is epic, the learning opportunities are off the charts and let's not forget the food, drink and all the fun Vegas has to offer.
If you're smart, you'll make sure you get your money's worth and create a mental or written list of industry experts and workshops to hit before you and your buddies relax at the bar or blackjack table.
You'll get a lot out of this approach, but you'll get even more benefits when you keep in mind these 3 things:
1. Stretch Yourself
If public speaking isn't in your toolbox but you'd like to master it, an industry conference is a perfect place to practice and expand those skills. Or, if you've been waiting for the right moment to teach, WISPAPALOOZA might be your moment.
Even if you're not comfortable with the label "expert," there's something that you're great at, like network configuration, microPoPs or a streamlined way to manage day-to-day in-house operations. If you've honed a skill that can advance your industry, what's stopping you from sharing it?
Even if you don't want to stand up in front of a classroom, you can be part of a panel discussion or be an active audience participant. Whatever you do, don't sit idly by – take a chance, jump in and share your opinion because it will open more doors for you on multiple levels.
When you increase your visibility, you never know who's in the audience – a future investor, partner or buyer – or, it could be the best employee you'll ever hire who will elevate your WISP to a level of success that's beyond your dreams. The first step to closing a lucrative deal is to make other attendees aware of you.
2. Cross-Train
As a long-time professional in the WISP industry, you might think you have most of it figured out. That's great – but don't close yourself off to other disciplines or points-of-views; a closed attitude could stand in the way of massive growth.
The sessions at WISPAPALOOZA provide all attendees opportunities to learn operational, technical and marketing strategies and tactics for WISP success.
Support and field techs should consider taking courses like, "Social Media Dos and Don'ts" to understand how to create connections with subscribers. The strategies to engage and develop brand loyalty could ignite ideas about how to solidify relationships with the subscribers, future subscribers and vendors that you meet and benefit your WISP.
Billing managers should consider taking entry-level tech classes or regulatory events like, "DC 101: Overview of Federal Programs, Regulators and Legislators that Cover WISPs." Gaining an insight into this key area of the business' operation could prove critical to preserve the healthy operation of the WISP.
And, when you want to increase your knowledge about business growth, WISP Success or technical topics, check out the free information resources at Visp.net/blog.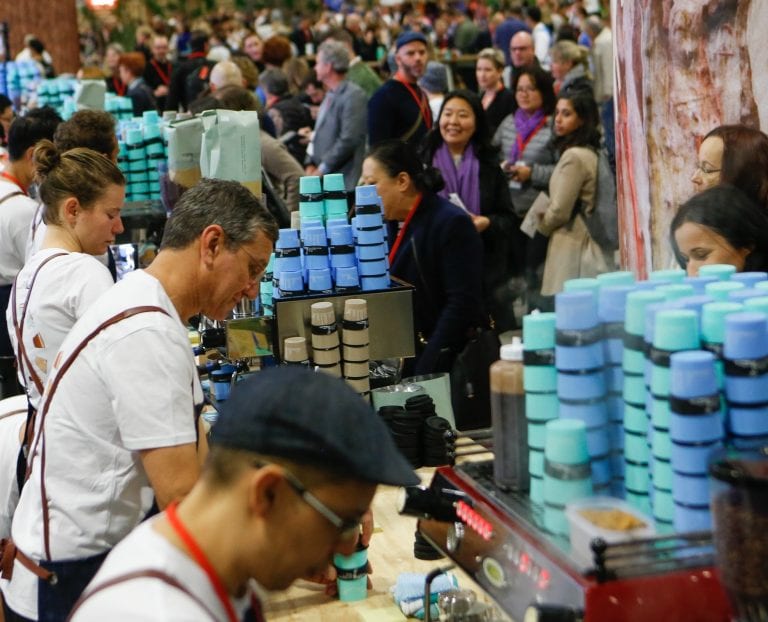 3. Access the Power of Numbers
You are part of a growing and powerful network. The like-minded attendees and vendors you'll meet at WISPAPALOOZA are all focused on the same goals of making the WISP industry healthy to support subscribers and the WISPs that serve them.
As individuals, we accomplish a lot; but as a focused group of individuals working toward the same goals, there's much more that can be gained.
WISPA's advocacy in Congress and with the FCC to make the C-spectrum and other bands accessible to independent WISPs supports affordable internet for all.
While at the conference, find out how you can further advocate and stand for your industry by attending talks like, "The State of WISPA." Team up with your fellow WISP operators to drive the agenda for the entire WISP market — there is more power in large numbers.
As you prepare for WISPAPALOOZA, review the agenda and choose your activities. Add the workshops that you're sure you want to attend, but throw in one or two that could inspire new ideas. It's important to look for opportunities to stand out and find new ways to advocate for the WISP community. It will enrich your skills and your WISP will benefit.
Enjoy as you learn while at WISPAPALOOZA and make sure to drop by booth 617, right inside the main door, to discover how Visp.net supports WISP growth and success.
Thank you to Product Guide who provided the feature image; you can find more of their work at Unsplash.com.