With just a few clicks, you can take control of the information that gets displayed on your subscriber's Account Manager page.
Open the ISP Configuration window, go to the Subscriber Portals → Account Manager panel, and the Tab Options section. Check or uncheck an option to display or hide it on the Account Manager page.


The Subscriber Tab option is disabled for editing. However, if you wish to disable the fields in this tab for editing, you can click on the Read Only option below the Subscriber Tab option.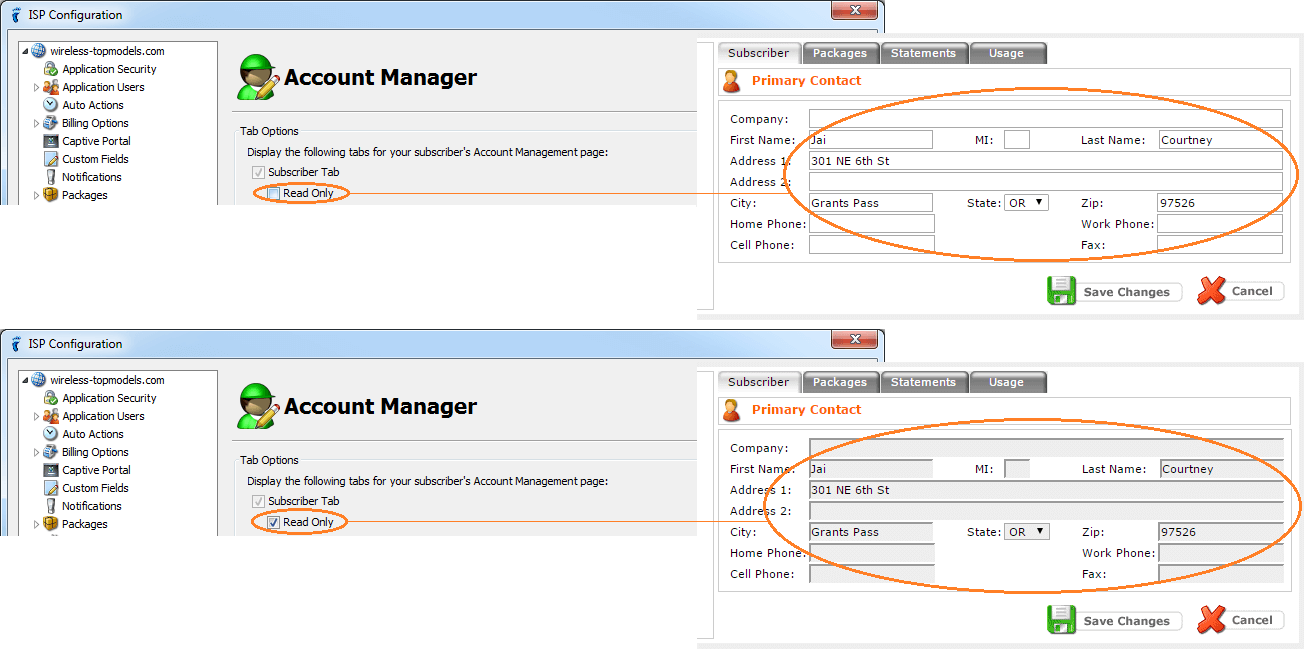 Just like the Subscriber tab, you can also choose to disable editing of information displayed in the Packages tab by clicking on the Read Only option below the Packages Tab option.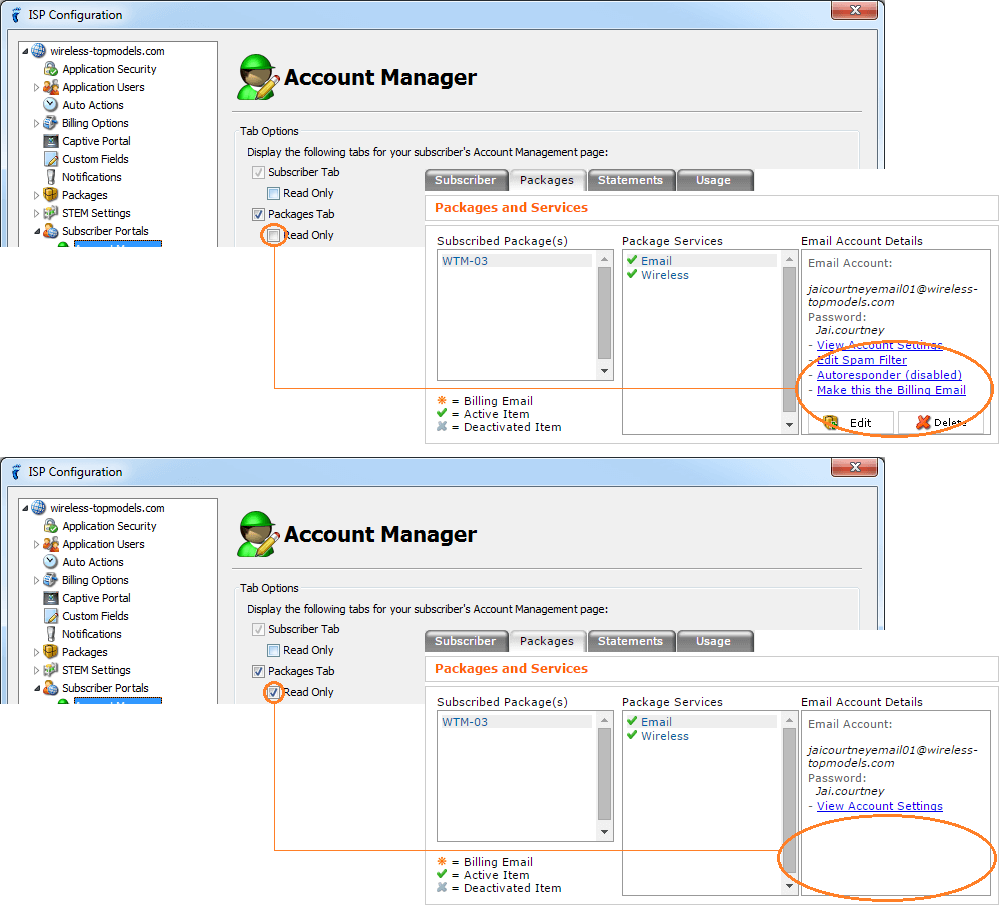 Images below illustrate the differences with the user interface when the Packages Tab, the Statements Tab, and the Usage Tab options are unchecked.