The UBO has been updated to support the latest FCC reporting requirements. Here's how to generate and submit Fixed Broadband Deployment and Subscription Reports.
To start, click on the Reports icon.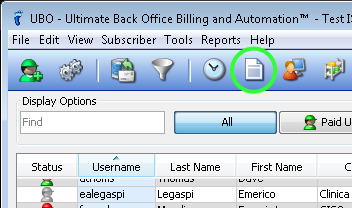 In the Report Center:
Click on FCC on the list of categories, to open the available reports.
Select the CSV report you want to export and upload to the FCC website.
Click on the button to generate the CSV report. A small window will open to confirm that you will be exporting data to the FCC.
Clicking on the link opens the FCC website.
Review instructions from the FCC via this link.

On the FCC website:
Sign-in using your FCC Registration Number (FRN) and Password.
On the Main Menu, click View/Edit

3. On the Submission Menu, click on Fixed Broadband Deployment under the Fixed Services category.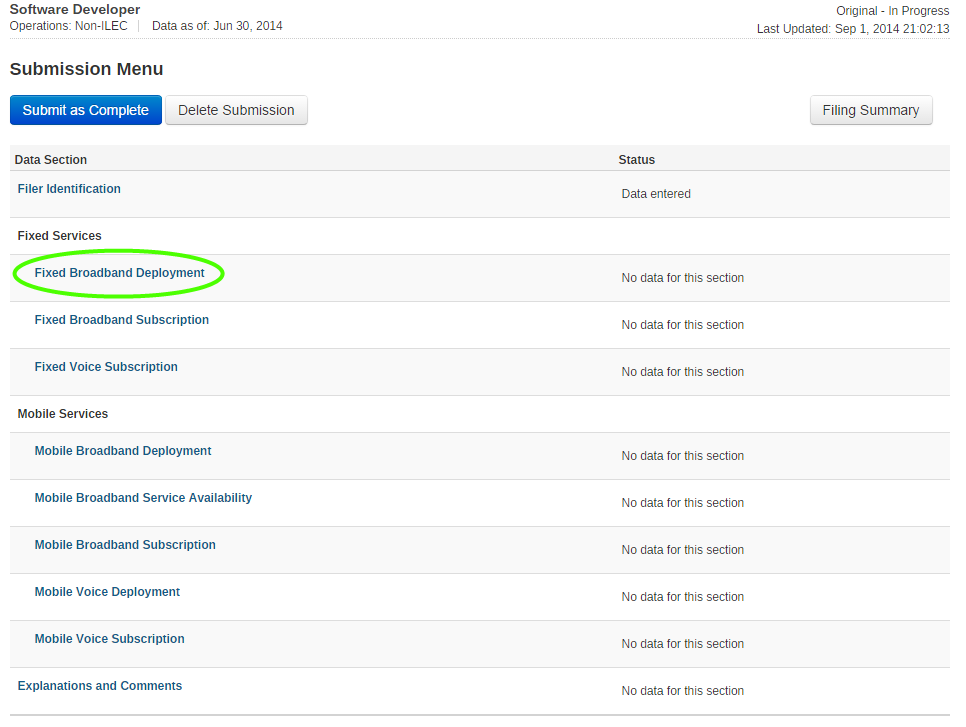 4. Follow the instructions provided to complete the process.
* Perform steps 1-4 above to submit your Fixed Broadband Subscription report. On step #3, select Fixed Broadband Subscription under the Fixed Services category and then follow the instructions provided.