Record equipment asset tags for fast and easy tracking of company assets. Being able to account for and track the ownership of equipment — including the location and initial configuration — is an important piece of managing your company resources.
To enable the Asset Tag field in UBO:
Select the Show Asset Tag field under Settings > Equipment Accounting Controls.
Select Equipment Accounting Controls > Equipment Manager.
Check the Show Asset Tag field checkbox.
Click Save.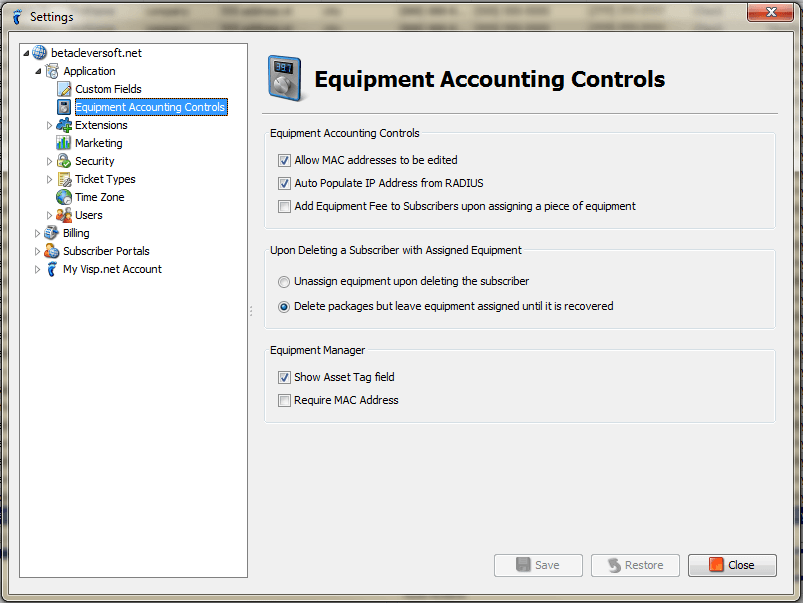 The Asset Tag field now appears in the Equipment Manager > ISP Site Equipment tab > Equipment Information panel.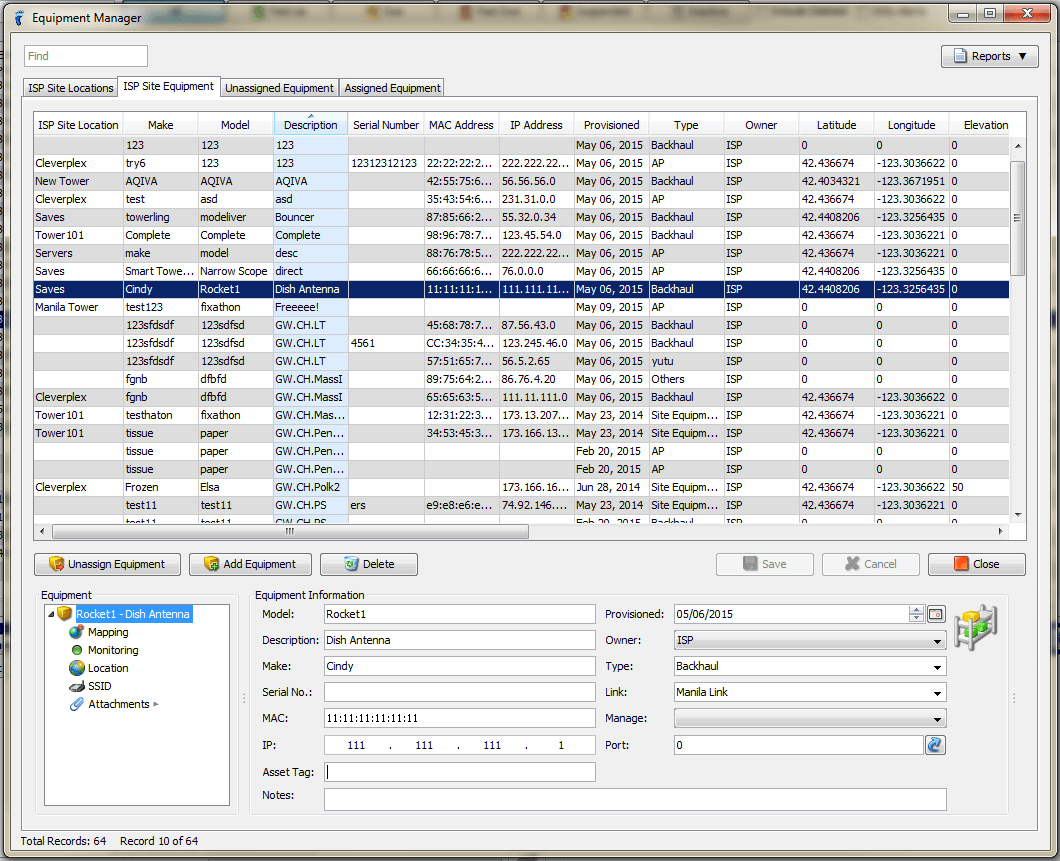 It can also be seen in the Equipment tab.