To update a subscriber's password in the Account Manager,
Click on the "Update my Password" link on the left sidebar menu.

The Update Password window will display with all the fields disabled. To edit the password, click on the pencil icon to edit.
A popup will appear asking for the old password and the new password. You will also need to verify your new password to proceed.
After you click on Save, and all password criteria are met, the new password will be automatically stored in the system.
Password Criteria:

Old Password is not the same as the New Password
New Password is the same as Verify New Password
Password field in services [Packages Tab]:
If a service is inactive, you may activate it from the Account Manager:
Accelerated Dialup
Alias (no password field no need to add Verify password)
Dialup
Email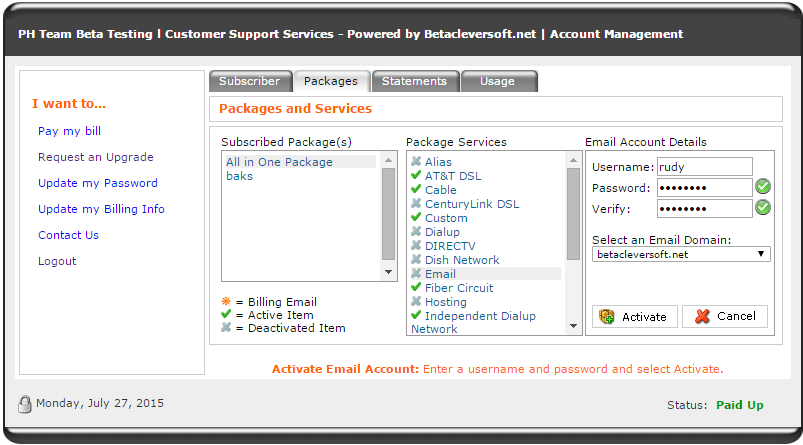 The following activated services can be edited in Account Manager: