You can provide instant answers to your subscribers by offering them help through our Online Help.
In Settings > Subscriber Portals > Brandable Portal Settings > Online Help,
you can choose whether you want to show the Default Online Help…
Or your own help documents through the Custom option.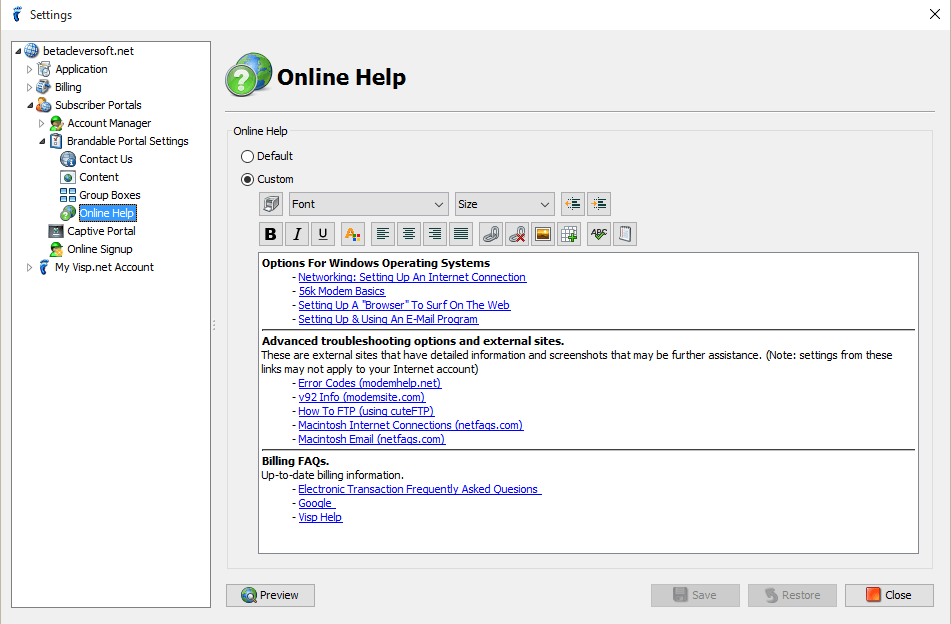 If you choose the latter, you can definitely modify the default help provided by VISP.