Tag APs that are being used for backhaul to your most remote locations for fast and easy identification.
Go to the Equipment Manager > ISP Site Equipment tab.
Set the Type to Backhaul and the Link field appears. Click the drop down arrow to see the list of Backhaul equipment that are not yet assigned to a partner.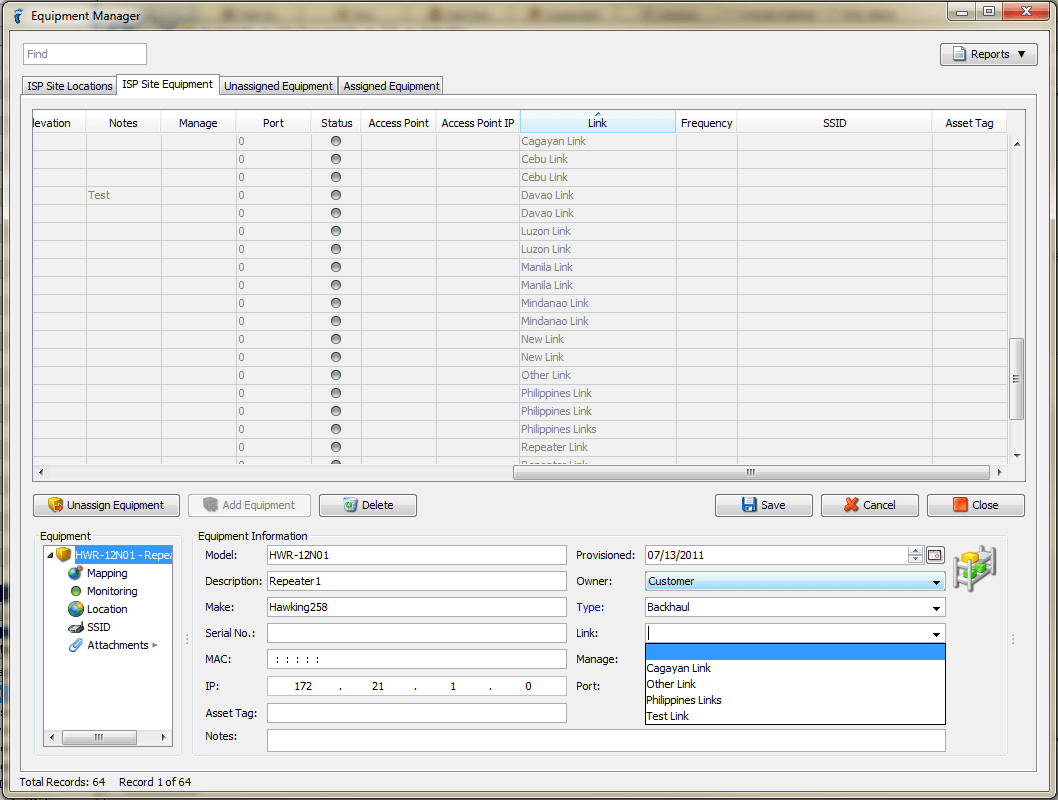 To add a new piece of backhaul equipment, select the type of Link from the drop down and proceed.