Occasionally, you may have an announcement you want to make sure gets in front of your subscribers. One way to accomplish this is through the login page.
Any package can be setup to require login a specific number of days from Settings > Packages > [select a package] > Options: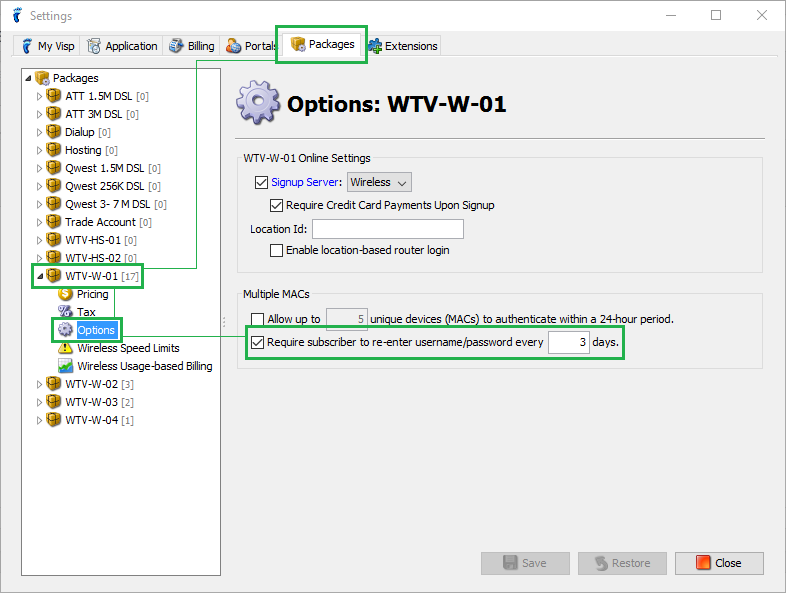 This feature is available, to download click UBO .