You can attach files (such as photos of tower equipment) to your Site Equipment.
Just go to Equipment Manager > ISP Site Equipment tab.
Choose the Site Equipment you want to attach a file to in the table.
Two Ways to Add an Attachment:
In the file browser window, choose the file you want to attach. Click the Open button.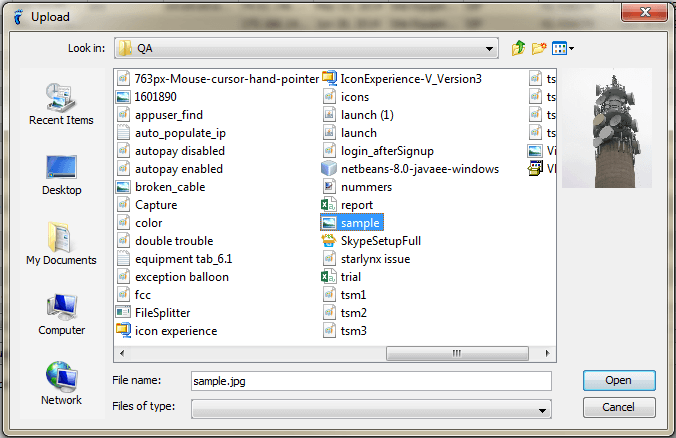 Take note that you can also attach multiple files at a time by holding down the Ctrl key and choosing the files using your mouse.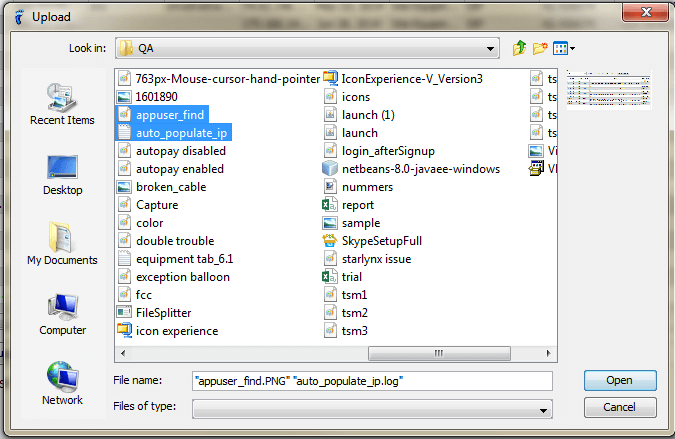 If the attachment is not an image file, you will need to open the file using your default viewer either by
Double-clicking the file icon at the center of the panel or
Clicking the vertical ellipsis at the upper right side of the panel to view the menu, then clicking Open.


You can also Save and Delete the attached file.



And for image files, you can even Print and Rotate (clockwise) them.
Click here to know more about the "Lock this attachment" option.