Have you ever wanted to have custom pricing for a package for a particular subscriber?  You could use a custom recurring credit or charge, but that's an extra step and may not present well on an invoice. Well now in UBO v8 Beta, you can set a custom package pricing for a package:
In UBO version 8 Beta, you can do just that!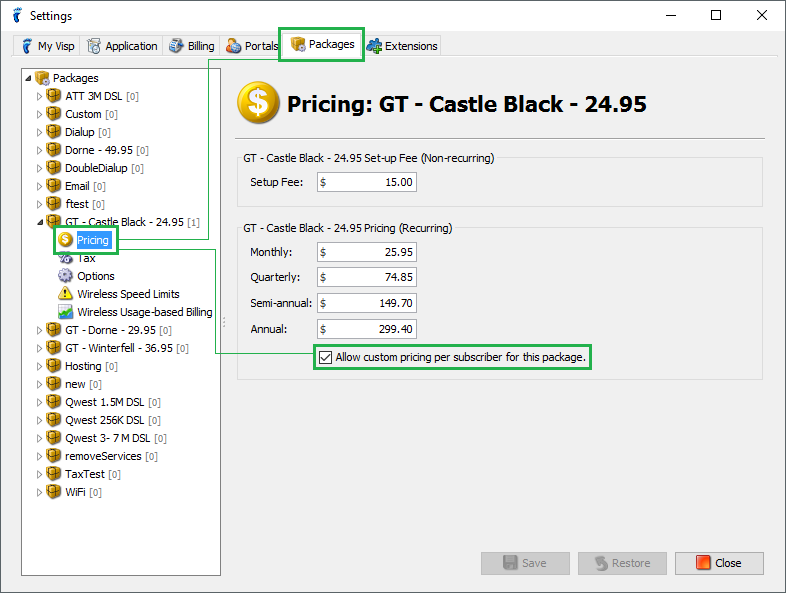 With a simple check of the Allow custom pricing per subscriber for this package. option in the Settings window -> Packages -> Pricing panel, you can allow a custom price to be set on any subscribed package of your subscribers.

Once custom package pricing is enabled, the Setup field (if the package has not started billing yet) and the price field for the subscriber's billing cycle will be enabled for editing in the Packages tab. You just click on the arrow button next to the field if you want to revert the package's price back to use the global default.