Whether it's a mistake in receiving payments or a discount you forgot to punch in, the Refund feature is your life-saver.
Just make sure you set it up in the ISP Configuration > Billing Options > Merchant Account > Merchant Service Provider for Receive Payment window group box.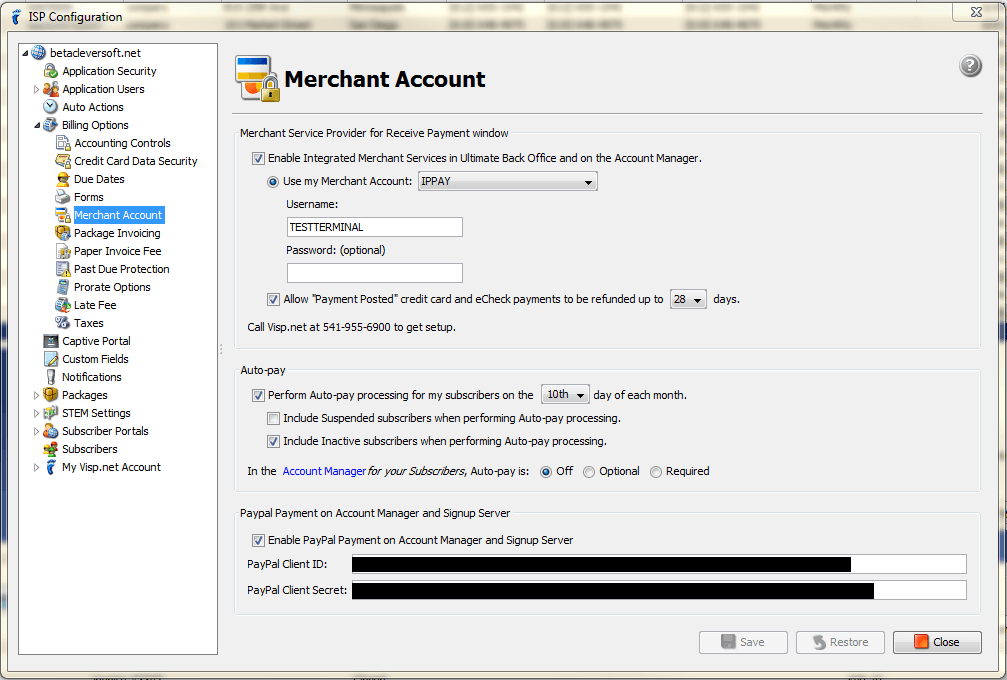 Note that only Credit Card and ECheck payments are allowed to be refunded up to the number of days you will specify.
Just click the payment in the Statements tab to open the posted payment. Then click the "Refund Payment" button to refund the subscriber, full or partial.