Some of the best business solutions simplify complex stuff to make it more approachable for more people. Look at the success of the iPhone, for example, with only one front button. Steve Jobs sacrificed even the back and menu buttons. Its design prioritizes simplicity. Even if you're not a fan of Apple's design, it's hard to argue with Apple's success leveraging the simplicity principle.
How could you apply the same principle with an Internet package that is sold in download and upload speeds? One approach is to exclude upload speeds and promote only the download speeds.
This is now easy to set-up in UBO with usage-based billing!
Open the Settings window, then go to the Packages tab -> select the package -> Wireless Usage-based Billing panel, and check the Exclude upload data from throttling, usage-based billing, and usage reports option (see screenshot below).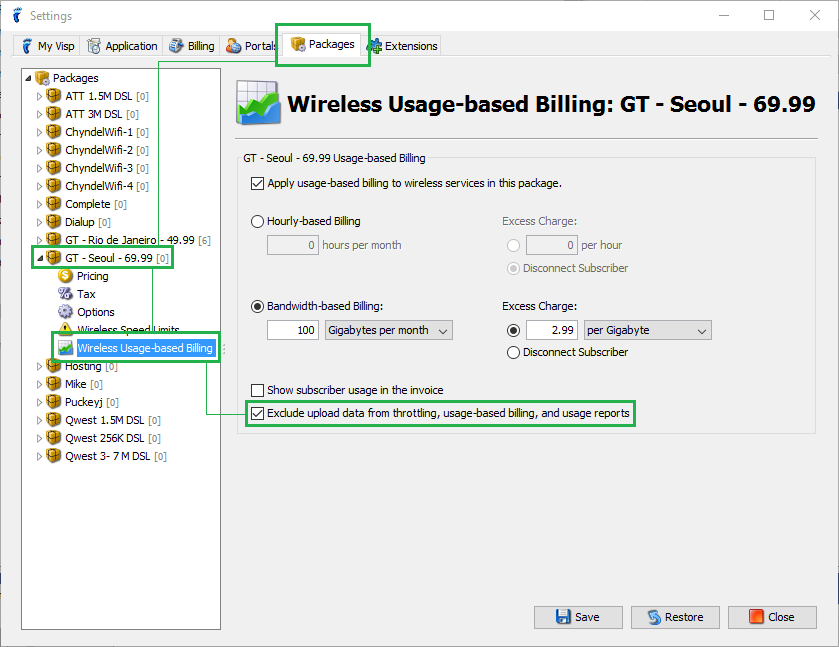 Once the feature has been enabled, the subscriber's upload data usage will be:
excluded from any usage reports in UBO
excluded when the excess usage is computed for usage-based billing or throttling
And you'll be able to easily offer download-rated packages without the upload fine print.